How GrowthOps used our tool to automate PTO
GrowthOps is a unique growth services partner, providing marketing, technology, and people-focused disciplines to help large corporations with customer acquisition and retention, product launch, and operational scaling. Its core services include everything from customer research to change leadership.
With local offices in Sydney, Melbourne, Brisbane, Canberra, Auckland, Singapore, Kuala Lumpur, Manila, and Hong Kong, they serve clients across the Asia Pacific. Read on to learn more about how our tool has helped our customer Anne-Marie successfully manage PTO at her company!
Company Snapshot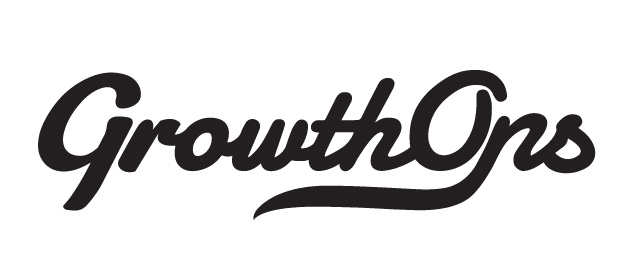 | | |
| --- | --- |
| Industry | IT Consulting |
| Location | Melbourne, Australia |
| Company size | 593 employees |
| Founding year | 2008 |
"Vacation Tracker gave us a sense of comfort."
Anne-Marie
Campus Manager
The Objective
Anne-Marie, the Campus Manager, and IT Operations lead at GrowthOps, recognized the need for a better approach to leave management in her Asia offices than just relying on Microsoft Word and Excel spreadsheets.
Prior to using Vacation Tracker, she managed the process manually using Word and Excel documents for over 250 team members in Asia, including Hong Kong, Singapore, and Malaysia. All leave requests were submitted in Word, approved by a manager, reviewed by HR, and updated manually in spreadsheets. And once approved, the spreadsheets had to be updated for each leave type, each use, and each quota. Exhausting.
"We wanted something we could use more easily and effectively," she says.
The Solution
And thus, Anne-Marie undertook the task of doing extensive research to find a solution that could meet her company's requirements for managing leave. Their team needed a system that was scalable, integrated with Slack, and had a user-friendly interface with easy setup.
Although she played a significant role in researching several options, the final decision to implement Vacation Tracker was made by the COO and CIO. When looking for a solution, Anne-Marie had the following goals in mind:
The ability to scale the system as needed
Integration with Slack
A user-friendly interface and easy setup
Results seen at GrowthOps
Overall, Vacation Tracker has proven to be an indispensable tool for GrowthOps and a fantastic addition to their workflow.
Fully automated leave management
Not only did Vacation Tracker save Anne-Marie's team a ton of time and effort, but it also gave her team members much-needed visibility into their leave balances. Furthermore, with our tool, everyone can easily see how much time off they had available and get full visibility into their PTO activity. This brought a real sense of comfort to the GrowthOps crew.
User-friendly and easy to access
"The integration with Slack is incredibly important to us," she mentions. The self-service features of Vacation Tracker were also highly intuitive and easy to use, making the transition to the new system seamless. "Our people were up and running in no time," she adds.
Thanks for being a valued customer, Anne-Marie!
Vacation Tracker
Features Used