Ditch the hassle of managing leave manually.
Don't crunch numbers or stress out when it's time to track leaves - let Vacation Tracker automate leave tracking for you, directly from the comfort of your Slack workspace.
1500+ teams around the world use Vacation Tracker.
Whether you're a small business, a large corporation, or somewhere in between, our leave management tool can be customized to fit into the way you work.
From non-profits to government organizations, thousands of companies around the world trust us to solve their leave tracking problems through Slack.
Did you know you can automate your leave tracking process without leaving Slack?
Handle time-off requests through Slack
To book a half-day, a full day, or a multiple-day leave using Vacation Tracker, visit the Dashboard or submit a leave request directly from Slack.
Once the request is submitted, an Approver will receive a Slack notification with the option to approve or deny the request.
Notifications delivered straight to the Slack channel of your choosing
Set up notifications on Vacation Tracker for an entire organization or tailor them to each department. Customize the time of the notifications, and choose the channel where the notifications will be sent.
Weekly or daily notifications can be configured by an Administrator, to keep all team members informed about scheduled leaves.
The Administrator Dashboard provides a comprehensive overview
On the Vacation Tracker Dashboard, Administrators can easily approve or deny requests, set Leave Types, manage Notifications, create multiple Locations and Departments, and customize all Settings.
Discover more Vacation Tracker features, or visit Helpdesk for more information.
Ready to ditch the hassle of manual leave tracking and start doing it from Slack?
There's no need to log all your leaves onto an Excel file ever again. Reduce the lengthy, complicated process of manual leave tracking to just a few simple clicks with Vacation Tracker.
Don't take our word for it, take theirs.

Easy to use. Makes vacation/holidays/sick and off days management a breeze, both for the management and employees.
Aleksandar L.

Really easy to use, my team and I love it, made our life so much easier. Also the vacation tracker team is super helpful and nice, thanks!:)
Tímea V.
HR Specialist

We have been using this product for about 6 months and the team loves it. Cant wait to see future improvements and new features!
Martin G.
Management Consulting

We tried a lot of options & this is the only one we love because it is: - easy to use - customizable on the team and personal level
Zoja K.
Editor, Startit
Very simple to setup, makes it super simple to request and approve days off and the team is very responsive and takes feedback serious.
Manuel B.
CEO at Timeular

Quick to set up, and very easy to use. Amazing customer service.
Nemanja T.
Entrepreneur and Industrialist

Simple, focused, no-nonsense.
Austen C.
Builds the Serverless Framework
i am looking for this tool for years 🙂
Tomer D.
Founder @Crane.ai,@epic.ai @slides.ai

I really like this. It really streamlines everything!
Troy H.
Entrepreneur & Web Developer

Great app!
Sean M.
CEO at Clockify
Pay as you grow, with no hidden fees.
We like to keep things simple. Vacation Tracker is $1 per user, per month with a minimum of $25. Your subscription can be scaled up or down at any time.
25$
monthly
---
14-day free trial

25 Custom Leave Types

Daily/Weekly Notifications

Multiple Locations

Workweek Customization

Calendar Integration

Export to CSV

Unlimited Departments

Unlimited Holidays

No Credit Card Required
---
Reduce payroll errors and missed deadlines today.
Start your 7-day free trial today. No credit card required.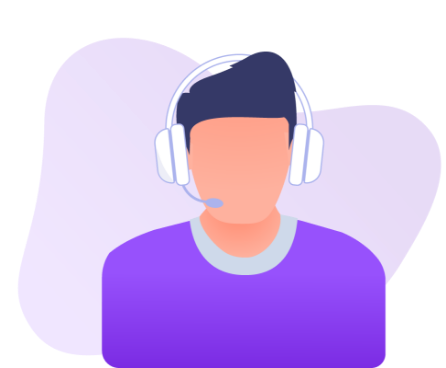 Got questions? We've got answers.
Our fantastic customer service will help you along every step of the way. Feel free to reach out to us at hello@vacationtracker.io, start a chat with us or visit our Helpdesk.