5 Reasons Why You Should Use Microsoft Planner
Reading Time:
3
minutes
Microsoft Planner is a to-do app for Office 365. It's used for team collaboration with a simple card-based interface similar to Trello. Given its apparent popularity, many beginners are asking the question—why should I use Microsoft Planner? Let us explain why.
What exactly is Microsoft Planner?
Microsoft Planner is a free task management tool that allows you to create and manage tasks and assignments, and also to track your project's statuses and progress. It is part of Microsoft's Office 365 suite of products and services.
Planner is not just a virtual corkboard to gather ideas together for features or projects, but also the best tool to help collaborate your work. If you are looking for a team project management tool with all features at hand, Planner has something for everyone. Furthermore, a simple card-based interface that resembles Trello makes this task management tool great for personal and team planning. Its interface is divided into lists, and the lists each consist of cards containing tasks, subtasks, and notes.
Microsoft Planner is a simple way to share your tasks and collaborate with others. It's a powerful tool that helps you get more stuff done. Whether you're keeping track of work projects, home improvement plans, or simply trying to wrap your mind around your long list of holiday gift ideas, Microsoft Planner can help you accomplish it all.
Why you should use this tool?
Because it can make your life easier! Here are a few ways Microsoft Planner can benefit your team.
It's convenient for you and your team
Microsoft Planner lets you create, organize, and track tasks within individual plans. Team members can be brought together around one plan, but still, control their own parts. Thus, it helps you maintain momentum and visibility at every level of your organization.
Microsoft Planner makes it easier for your organization to work together. It allows you to organize tasks into plans, organize plans into workstreams, assign ownership to different types of tasks, set due dates for each task, and track progress toward your goals. Team management through these mechanisms can be helpful, especially if your teams are large. You can stay on top of things and quickly find what you need, so you can focus on what's most important: your work.
Accessible from anywhere
Planner can be managed across multiple devices through a web interface and mobile apps, so you are always up to date with everything that's happening.
With Microsoft Planner and SharePoint, you can keep all the necessary documents, links, and tasks associated with your tasks in a single place. This helps your organization become more efficient. Using this ecosystem of tools can streamline collaboration and accountability for your organization when planned strategically.
Fully integrated with your favorite work tools
Unless you live under a rock, chances are that you've used Office 365 at least once in your life before. Office 365 is an essential tool for many of us working, especially in the era of remote work.
Since Microsoft Planner is already integrated with Microsoft Office, there is no need to use an additional set of credentials just to keep track of your tasks. You can integrate Microsoft Teams, OneNote, SharePoint, Power BI, Outlook, Excel, Skype for Business, and Yammer to share information across teams. Its interface is intuitive enough that users can get started within minutes of signing up for Office 365.
You won't have to pay anything extra
We have some good news for those of you with an Office 365 account!
Microsoft Planner is free for users who have full access to Office 365's full range of work tools! There is no need to pay anything to use the application. If you have full access to the Office 365 suite including Outlook, Word, Excel, and Powerpoint, then Microsoft Planner is an option to consider in your quest for finding a new task management tool. Why pay for a service you can already get for free?
The platform is intuitive
Microsoft Planner is simple, clean, and agile. For users who have used Kanban or Scrum based collaboration tools, using Planner will feel intuitive. In simple words, you'll get used to it quickly.
You can also customize Planner to fit into the way you work. For example, this tool offers three different views to play things out at your convenience. Changing between these two views transforms your raw Planner input into useful visuals you can share easily. Microsoft Planner is intuitive and it comes with clean, white backgrounds. With an easy-to-use drag-and-drop interface, users can easily manage their projects or tasks in an elegant yet professional way. You don't have to become a PowerPoint designer for creating lists!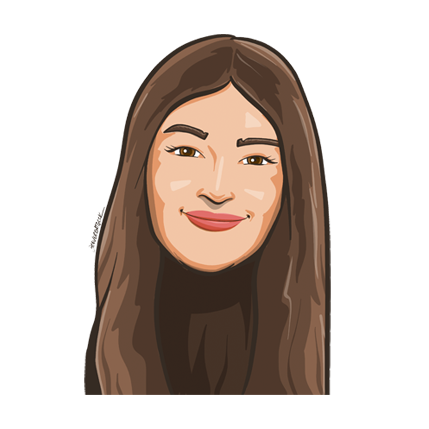 An avid writer and aspiring marketer, Snigdha is a student at Concordia University's John Molson School of Business.