Best Slack Apps To Get Excited About
Reading Time:
5
minutes
Slack users, you already know how well suited the teamwork platform is to handle your most challenging projects, daily tasks, and meetings. But there's always something fresh and new coming out. Apps you might have missed but be just what you need to enhance the workspace you have grown to appreciate. Let's explore some of the best Slack apps.
Too many distractions? Too many beeps and buzzes going all at once? Need some quiet time without interruptions? Need to laser focus on what's important? Get motivated to finish your work until it's done using a Dash channel. The app lets you set a deadline on a channel to help your team stay on topic and on top of things until it's over so you can all celebrate together. With the /dash command (how convenient!), create a Dash channel and invite your team members.
/dash cool project name @coolteammates
Set an end date and time and choose whether you want the channel to be private or public. Work with Dash the same way you would on a regular Slack channel. Setting an end date and time creates the extra push you need to get motivated and stay focused on the priorities at hand. Dash channels stay on top of the list, so they cannot be ignored! Another cool thing is to use Dash to celebrate your accomplishments. When getting to the end date, the Dash channel will prompt you to finish and archive the channel, so you get to tell everyone at work that you "Finished the proposal for the cool project name account" and share the great news to #other-cool-teams.
Another one of the best Slack apps is Delighted. As in, delighted to do business with you! The app helps you drive your sales upward and increase truly satisfied customers. Using a Net Promoter System (NPS), you get quick and easy real-time and actionable feedback from customers. Faster response time means a better customer experience! How does it work? Create a single-question survey. Deliver it to your customers via email, SMS, link, or directly from your website. They rate their experience with you from their phone, tablet, or laptop. You receive instant feedback. Within minutes, you will generate so many happy faces! You can also look at results trends and use their positive comments as powerful testimonials.
Most of the important aspects of running effective organizations, teams, and businesses have to do with signing important documents. Contracts, forms, agreements, instructions, invoices, authorizations, you name it. But what if e-signatures could be the answer? DocuSign eSignature is the solution to help you move things along without slowing you down. Sign and send from anywhere, anytime, and on any device, working remotely. The app secures the sending and signing process and makes it efficient. The signature takes less than a day to full completion, and half the time, less than 15 minutes. Talk about fast turnaround times and productivity! For instance, did you know that you can save $36 in time and resources per agreement? That the solution is available in over 180 countries in 43 localized languages? And that it meets the highest certified standards worldwide, including the US Federal government? It also has hundreds of integrations. If you're interested in other Slack apps for remote teams, read on!
If you want to get organized at work, you need to bee hive! This Slack integration lets you streamline communication across teams and organizations. Create, drag, and drop actions without leaving Slack. Share these action cards in the appropriate channel or chat and assign them to your teammates. Customize the way you look at the workload, by visualizing your team's success in multiple ways! Via calendar view, kanban, gantt chart, portfolio, table view, or summary. Look at how things progress in a Hive mentality and have access to rich analytics to improve workflows and future collaborative projects.
Sure, you work well with your coworkers. But how well do you know them? Find out with fun questions! Icebreakers is among the best Slack apps to build ice solid team culture. Questions can be trivia, friendly, light, funny, and thoughtful. Have some friendly competition by sharing fun photos. You can even create mad controversy with a divisive question like "tabs or spaces?" Other less dangerous questions include "How do you like to receive personal feedback?", "post a picture of your favorite fictional character", and "what activity has helped you get through the pandemic?". Questions are automatically generated but they can also be edited before posting. Post Q&As from any channel or conversation and let the fun begin! Use Icebreakers to make a new employee feel welcome! The app is quick and easy to set up.
Navitime is one of the best Slack apps to plan your route with public transportation. Whether you live in the United States, Canada, Australia, Europe, or Asia, easily search for the best routes in train, subway, bus, and ferry offered in your city. Use the Slack command
/navitime [origin] to [destination] (option: arrv/dept [0:00])
And off you go! You can choose the fastest route (Fast), make the least changes and transfers (Easy), or opt for the cheapest ride (Cheap). Wanna share a route together? Easy! Simply mention your @teammates to share the route results. The app is so convenient it's actually free.
Quip with Slack is the best Slack app combination your team can stop dreaming about because it has now become reality. The leading team productivity suite allows you to share and collaborate on various documents, spreadsheets and checklists, from any location without leaving your favorite team chat platform. Step into what the future of work feels like with all these magical features. They include creating Quip documents to share ideas, pasting links to Slack channels to spread the word, getting notifications from teammates to take part in the burgeoning team project, and working at it together as if cast by a spell, either online or even offline via Quip's native desktop and mobile apps. Talk about the best Slack apps!
Vacation Tracker 🏖 🏖🏖
Let's hope we are not getting too predictable here… But obviously, Vacation Tracker is easily one of the best Slack apps out there. This is a simple yet powerful tool to make your life easier. The team leave management with Vacation Tracker is as easy as basking your grinning face in the sun. In just a few minutes to set up, your teammates can effortlessly request and approve a leave, view leave history and remaining time-off days, as well as see who's on vacation on the team calendar. Highly customizable to fit the specific needs of your unique organization and remote teams, you can create and manage up to 25 different types of leave and localized leave policies. Give it a go with our free trial by signing up with us!
One of the best Slack apps is a time saver. So simple yet so practical! Every Slack user should be able to send voice messages with the transcribed text directly in the collaboration platform. Sometimes, it gets tiresome to type, or difficult to figure out how to write a group message, and the best way is just a good ol' human voice message, with the perfect tone and feelings and all. The command is:
/voicetext or /vt
in any of the channels you want or DM, from your mobile or desktop web browser. It recognizes over 18 languages such as English, French, German, Spanish, Japanese, Korean, and Portuguese. Plus, the neat thing about voice transcription is that it makes the message easily searchable but also easy to skim through the entire voice message! What's more, VoiceText is free!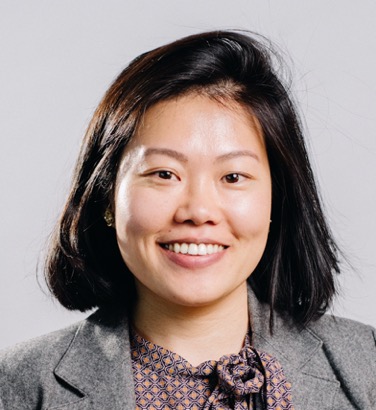 Shirley is a Vacation Tracker occasional contributor. She's held a few positions in communications, marketing and copywriting. When she's not at her laptop, you can find her daydreaming about her laptop and chasing the sun while people watching.