How to Prevent Employee Burnout
Reading Time:
3
minutes
Job burnout definition
Employee burnout is a serious problem. Even though it is not a medical diagnosis, the World Health Organization has recognized burnout as an occupational phenomenon in its international classification of disease. Burnout in the workplace often occurs when chronic stress is mismanaged. According to WHO, job burnout involves three things: feelings of fatigue or exhaustion, feelings of negativity, cynicism or lack of interest related to the job, and less productivity. As organizations, employers and managers, we know how the most valuable asset is people. How do we remove this occupational phenomenon entirely and take care of our employees? In this post, here are some useful ideas and suggestions to avoid and prevent employee burnout.
A warm welcome goes a long way
From the hiring process to the onboarding of new recruits to temporary leaves like parental leave or vacation to promotion to departure to retirement, make sure a new employee starts with a first good day on the job. What makes a first good day? There are so many different ways to make the day special. It could mean a celebration with a welcome card or a group greeting, or a training session, or an office prepared or individual keys, accounts, and logins ready. But they all have one thing in common: there is positive anticipation to welcome the new employee and thoughtfulness behind the employer's actions. These actions show that they care about their employees, and that's what matters.
Clarity is the best policy
Employee burnout can be easily avoided through clarity. As employers, managers, and team leaders, let's make it a priority to clearly determine and explain the roles, functions, tasks, and responsibilities, as well as the objectives and results that are expected from our team members individually. Each of them must be crystal clear about what they need to do while on the job, without any confusion or ambiguity. They also must be allowed to take the time they need to accomplish these tasks with a reasonable workload, rather than feel constantly overwhelmed. They should also have a sense of ownership and be given agency to handle their work as opposed to being micromanaged or lacking control over the projects of which they are in charge. Clearly defined tasks also apply to everyone in the workplace. Everyone should know what each other's roles and tasks are. And clarity doesn't stop at job descriptions. Employees should understand and know about their organization, industry sector, internal policies, staff and teams diagram, social benefits, HR resources, schedules, etc.
Open communication is key
Another great way to reduce employee burnout is to allow for regular and frequent communication between staff and supervisors. Checking in on colleagues on a regular basis is a great way to monitor employees' progression and identify areas in which there are difficulties or need improvement. This way, we can act and react more promptly as problems occur and resolve things quickly rather than let them potentially grow bigger and more harmful when it will be too late. Devoting more time for interaction is also a great way to know more about each other, understand each other better, and ultimately improve productivity, like the way they reason, the way they tackle a given project, the way they express themselves, or their general mood. If there is confusion or misunderstanding, for instance, anyone should feel comfortable asking questions or offering different solutions. As employers, a safe space for open communication must be created.
A teamwork support system
Isolation, especially with more people in the workforce experiencing work from home (WFH) full time can take a toll on our mental well-being as an individual and overall morale and enthusiasm as a team. As employers, the absence of social support is one of the factors that can cause employee burnout. To help create solid social support, let's prefer more direct contact by opting for video and audio calls and meetings rather than chat or emails when working remotely. Another suggestion is to send information about professional resources available to coworkers like counseling and make them easily accessible. Professional pairings can also be done, as peers help one another. Giving frequent and specific praise to show employees that their work is valued and appreciated also makes a huge difference in our daily work life. A simple "good job on this morning's presentation Yasmin!" is guaranteed to brighten someone's week and encourage them to keep going.
Vacation ⛱ vacation 🏝 vacation! 😎
Yes, there is such a thing as rest! Allowing some time off to recharge batteries will do wonders to keep employee burnout at bay. Maintaining a healthy work/life balance is absolutely crucial to effective stress management and decreasing anxiety, depression, and tension. Make sure your coworkers have sufficient time off in their work year calendar. As they leave, work should stay at work to completely disconnect and fully enjoy their vacation time so they can return to work refreshed and energized.
For more tips to avoid WFH burnout, read on.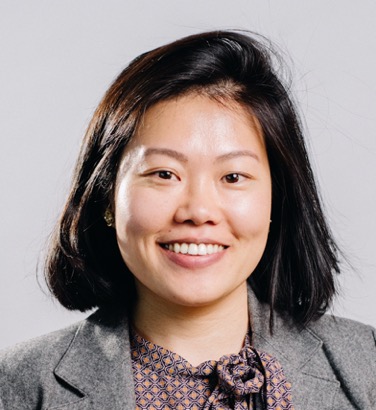 Shirley is a Vacation Tracker occasional contributor. She's held a few positions in communications, marketing and copywriting. When she's not at her laptop, you can find her daydreaming about her laptop and chasing the sun while people watching.