How to Schedule a Meeting in Microsoft Teams
Reading Time:
4
minutes
Can't get rid of them, can't function without them. I'm talking about meetings, of course. Meetings can take different forms. But more and more, virtual meetings are where real conversations happen. If you are among those to have made the switch to Microsoft Teams, you are probably aware of how easy it is to hold a work meeting, because there are so many ways. Here's how to schedule a meeting in Teams.
In Microsoft Teams, a meeting is automatically an online meeting.
As you know, the power of Microsoft Teams lies in the power of how everything is interconnected: your productivity apps to your favorite collaboration hub. This also means that there are multiple ways how to schedule a meeting in Teams.
Scheduling a Microsoft Teams Meeting – Chat
You can start organizing a meeting from within a chat by selecting the calendar icon "Schedule a Meeting", just below the text box where you typically type your message. This way, you can instantly book a meeting with the people in that group who chat with you.
Scheduling a Microsoft Teams Meeting – Calendar
Another way to handle how to schedule a meeting in Teams is through your work calendar.
From the Microsoft Teams platform, you have to go to Calendar in your left-side menu and select "New Meeting" at the top of the right corner. Pick a date and time in your calendar and a scheduling form will automatically pop open for you to fill out all the details of the meeting you want to plan ahead.
The scheduling form lets you add all the important details required for your meeting, such as the title or topic for your meeting, the people to invite, and obviously the date and time, etc. As soon as you are done filling out all the meeting information, be sure to hit Save, and it will send a notification to the people involved.
Scheduling a Microsoft Teams Meeting – Multiple Calendar View
Planning a meeting can be such a chore sometimes. One way to make things less painful is by making things more clearly visible to better schedule a meeting.
With Microsoft Teams you have the option of looking at a Day agenda view to see the complete details of your work day at a time.
A Work Week agenda view, if you prefer, gives you an overview of what's in store for you from Monday to Friday.
A Week agenda view will give you a display of the full current week.
To navigate through the month and year in the past and the future for better planning, you can do so from the top left corner of your calendar view.
Scheduling a Microsoft Teams Meeting – Scheduling Assistant
A super cool way to manage how to schedule a meeting in Teams is by a virtual assistant specifically there to guide you through your booking and make sure you don't forget any relevant detail about your meeting.
One of the assistant's superpowers is that it finds available time slots that would work for everyone in your team and avoid any conflicting schedules. Wow! It even takes into account the different time zones if you are a remote team or a team with members located in different offices spread across the globe. Double wow!
Scheduling a Microsoft Teams Meeting – External Invitation
What happens if you need to have a meeting with people outside your team, or invite guests who do not necessarily have access to the Microsoft Teams hub? Setting up an online meeting with external participants is totally possible.
To send external participants an invite to your meeting, you will need their email addresses.
From the scheduling form, go to "Add required attendees" or "Optional". Type in correctly each email address in full. Select "Invite". Your attendees will receive a link to your scheduled online meeting in their inbox.
Scheduling a Microsoft Teams Meeting – Channel
Another easy strategy on how to schedule a meeting in Teams is to make it a channel meeting.
This is especially practical when you have recurring meetings with the same coworkers.
When you have a meeting inside a channel, the meeting is available to all the team members in that channel. Anyone from that channel will be able to see that there is a meeting in that channel and also be able to join that meeting.
Select "New Meeting". In the "Add channel" field, type in the name of the channel you want your meeting to show. Participants will get a notification. However, you cannot make any changes to your channels once the meeting invite is sent. If you make any changes to your channels, you will have to redo and resend your meeting invite with the new updated channel.
Private channels however cannot have such online meetings scheduled.
Scheduling a Microsoft Teams Meeting – Outlook
You can also plan a meeting via your Outlook. This requires a Teams add-in installed for Outlook.
From Outlook, switch to the calendar view and select "New Team Meeting". Add the coworkers you want to invite, choose your meeting subject, date, location, start and end time. Create your message and hit Send.
In the meeting invite, participants will automatically receive a link, a dial-in phone number, and conferencing ID for those who might join in the meeting from a phone or outside Teams.
Scheduling a Microsoft Teams Meeting – Instant Meeting
Another fantastic way of scheduling a meeting is no schedule at all!
To start an instant meeting in Teams, you have multiple options.
You can "Meet Now" from your Microsoft Teams Calendar, in the top right corner of the platform.
If you are on the receiving end of a meeting or instant meeting invite, when a meeting has been scheduled and is ready to begin, you can hit "Join Now".
Also, you can instantly invite another colleague to join in on the call while the meeting is happening. Simply select them one by one from the list of People on the right.
You can "Meet Now" from your Microsoft Teams Channel from the Posts tab and look for "Meet" in the upper right corner.
We have more tips on how to run effective meetings in Microsoft Teams. Read on!
To know more about scheduling meetings in Microsoft Teams, visit their support page.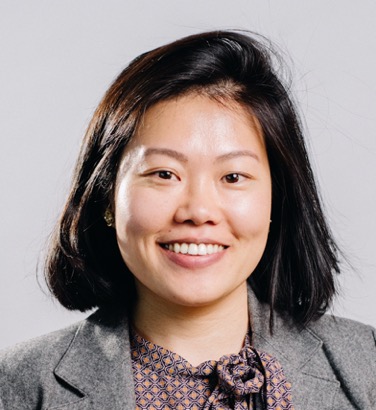 Shirley is a Vacation Tracker occasional contributor. She's held a few positions in communications, marketing and copywriting. When she's not at her laptop, you can find her daydreaming about her laptop and chasing the sun while people watching.