The Ultimate Pre-Vacation Checklist for 2021
Reading Time:
4
minutes
Are you ready to take time off and relax, to switch your mind off from that pile of work on your desk? Pack your bags, take one last look around, and make sure you didn't forget anything; we're going on a vacation! Whether you're traveling to a sunny island where you can sunbathe all day or to a warm-weather destination for a relaxing getaway, there are a few steps you should take before you embark on your next vacation in 2021.
As the world recovers from the restrictions that COVID-19 imposed on us, life is slowly starting to return to normal. Traveling abroad can be a hassle, but it doesn't have to be! So without further ado, I present to you the ultimate pre-vacation checklist you need before your vacation in 2021.
Prepare your travel documents in advance
First things first – make sure you've got all the right documents with you.
The most important thing you can do for a successful trip in 2021 is to get your passport and visa as soon as possible. Unlike domestic travel, which requires identification such as a driver's license or a student ID, all foreign countries require a physical passport. If you're planning on traveling internationally, you'll want to first brush up on their mandatory requirements. A lot of documentation may be required, and travel advisories can be confusing, especially during the pandemic. Before your vacation in 2021, you should have the following items:
Confirmed copies of your flight tickets – both to and from your vacation destination

Either a digital or hard copy of your passport

A negative COVID-19 RT-PCR or antigen test result taken 48 hours before boarding

Your official vaccination card

Hotel/home quarantine arrangements

Funds for further COVID-19 testing during, or after quarantine (if applicable)

A tourist visa
These rules will vary depending on a variety of factors, including the destination you're visiting, the number of COVID-19 cases in the area, and your vaccination status. You should regularly check your airline's website and the official travel guidelines for updates.
Pro tip: Don't wait until the last minute to apply for your visa! Just like your passport, your e-visa needs to be valid at the time of entry to your destination country. Start as early as possible.
Create an itinerary for your trip
Every successful trip starts with a well-planned itinerary.
A travel itinerary consists of all of the information you need to ensure that your trip goes smoothly, including a timeline of your trip, information about every city you visit, pricing information for activities and hotels, and more. It can act as a tour guide to your trip.
Making a travel itinerary will help you follow your schedule while on vacation. Most people don't actually plan how their trip will go, so they end up missing out on some things and getting behind on others. Having a schedule in place will help you make the most of your vacation. You'll be able to see and do all the things you want, with no worries about getting behind or missing out. And it's especially useful if you're visiting a new place where you don't know much about what to expect.
Having one central place that contains every last detail makes planning simpler and ensures that important details won't be forgotten.
Put together a packing list
Let's face it. Packing for a trip can be stressful, even as an adult.
The process of putting together everything you need — from clothing and toiletries to documents and electronics — can seem daunting, particularly if you are traveling overseas. Make the process just a bit easier by creating a packing list beforehand.
When deciding what to pack in your luggage, the most important things to keep in mind are the length of your vacation, the weather, and any non-standard clothing or gear you might need. To help with this decision-making process, the first thing you should do is look up when and where your vacation will be taking place. For example, if you want to travel to Hawaii for a week, you'll need swimwear and shorts or a skirt.
It's also important to keep one thing in mind – yourself. Are you going to need to pack any special gear? Does it get cold enough at night for you to bring a coat? Are there any weather-related hazards such as storms or floods that you should be aware of? Although it can be hard to plan for every single eventuality, knowing even the smallest of them will help you have a relaxing experience once you arrive.
However; beware of going overboard! Many travelers carry a lot of unnecessary goods and end up with bulging bags. While it's important to be prepared, you should only focus on packing must-haves.
Cross-check all your reservations
How many times have you arrived at a vacation destination feeling stressed out because of misplaced or forgotten documents? A phone call to customer service or a site visit to the airline's website can be the difference between an enjoyable trip and a stressful one. It's important to stay organized before your trip if you want it to be smooth.
Before you leave for your vacation in 2021, it's a good idea to reconfirm and cross-check all your reservations. Most of the time, these reservations are on our smartphones but it is also handy to keep hard copies with you. We recommend making copies of these items:
Your hotel reservations

Activities

Vehicle rental reservations
It is also convenient to have a Travel credit card or FOREX card in hand. It'll help you withdraw cash whenever you need it!
Make safety and health considerations
There's a new bug in town and it won't be going away anytime soon. It's called Covid-19, and you don't want it. Make sure to take precautions so that you and your family don't get involved with this deadly virus, especially on vacation in 2021. It's important to always have a face mask when you're traveling. It is also a good idea to have a few extras in your carry-on.
Sanitizing wipes and hand sanitizer are also an absolute must. Make sure you use a liquid sanitizing product (that complies with TSA regulations) on frequently touched surfaces in your hotel room, and by your plane seat. And finally, triple-check that you have your negative test result and vaccine passport in hand!
But wait — before you go, here are 10 things should do before a long vacation!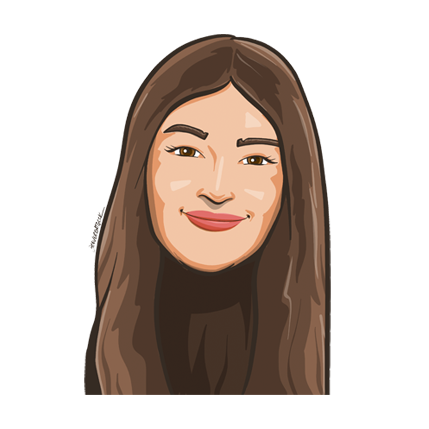 An avid writer and aspiring marketer, Snigdha is a student at Concordia University's John Molson School of Business.