Top 5 ex-Yugoslavia Destinations
Reading Time:
10
minutes
Considering the countries of ex-Yugoslavia for your next vacation? If so, you've made a wise choice, and this article will lead you through some of the most beautiful places in the ex-Yu.
If not, then reading this article will awaken the desire to visit these beautiful countries, which are known for their breathtaking views, delicious cuisine, and rich history.
Yugoslavia holiday destinations and the other places on this list will, without a doubt, amaze you. Even though we've visited them on various occasions, we still gladly visit them again, no questions asked.
Time to deliver what we promised. Here is the crème de la crème:
Lake Bled, Slovenia

Plitvice, Croatia

Dubrovnik, Croatia

Zlatibor, Serbia

Lake Ohrid, Macedonia
Lake Bled, Slovenia
When was the first time you heard about Slovenia? Was it when you found out that Trump's wife, Melania, is from there?
If so, then you're in for a treat. Because we'll tell you how amazing this country is. Not only is the First Lady of the United States from there, but it has a lot to offer and it is the most developed country of all ex-Yugoslavia countries.
Talking about small, underrated, and secret places, we've come to a place where Europe meets the Balkans. Lake Bled is situated in the north of Slovenia, in the Julian Alps.

MUST VISIT:
Bled Castle
The best place to start your exploration is a thousand-year-old castle perched at the top of the hill. You can enjoy the spectacular view of the lake and its surroundings from there.
The Bled Island
Make sure you ride on the unique Pletna boat, which will take you to the island in the middle of the lake.
Vintgar Gorge
Impressive gorges, a series of canyons graced by waterfalls, pools, cascades, and rapid rivers beneath.
Triglav National Park
Named after the highest Slovenian mountain, Mt. Triglav (2864 m) features picturesque mountain peaks and valleys with colorful vegetation, playing animals, dynamic reliefs, and rushing rivers.
EVENTS
Extraordinary sight with floating lights on the lake, Crafts Fair, as well as various concerts.
Date: Happens on the 3rd weekend of July each year
Performances of great international artists of ethnic, folk, and world music.
Date: August
The international Bled Music Festival
Primarily focused on classical music, but also jazz and other genres.
Date: the beginning of July
WHERE TO STAY
$$$: Grand Hotel Toplice
https://www.booking.com/hotel/si/grand-toplice.html
$$: Hotel Triglav Bled
https://www.booking.com/hotel/si/triglav-bled.html
$: Castle Hostel 1004
https://www.booking.com/hotel/si/castle-hostel-1004.html
Camping: Garden Village Bled
https://www.booking.com/hotel/si/tourist-green-resort-garden-village-bled.html
RESTAURANTS
$$$: Finefood Penzion Berc, Julijana, Bled Castle Restaurant
$$: Sova, Ostarija Peglez'n, Špica, Labod, Panorama, Grajska Plaža
$: Pizzeria Rustika, Public Bar & Vegan Kitchen Bled
Cake shop: Slaščičarna Zima
MUST EAT:
– Kremšnita, cream cake (layers of whipped cream and vanilla custard between sheets of delicate crust, dusted with powdered sugar)
– Prekmurska Gibanica (a puffed pastry made with eight different layers including raisins, apples, walnuts, seeds, poppy seeds, and cottage cheese)
– Kranjska Klobasa (hot smoked sausage made from quality pork, bacon, garlic, salt, and pepper)
– Tuna Tartar
MUST DRINK:
– Refoška red dry (the grapes from Koper, Slovenian Istria)
– Laško beer (the most popular beer in Slovenia)
– Reservoir Dogs beer (if you are into craft beers)
IN THE MOOD FOR LOVE
One thing that makes Lake Bled particular is its romantic atmosphere, perfect for weddings or honeymoons. Can you imagine anything better than getting married in the way European Aristocrats do, in an elegant and intimate atmosphere?
There's a legend that says that fairies created lake Bled. How amazing is that? After seeing its exceptional beauty, you could hardly deny it.
Plitvice, Croatia
Plitvice Lakes National Park, one of Europe's most exotic destinations, is a UNESCO World Heritage site. Usually recognized for its seaside, Croatia's most popular tourist attraction is this National Park.
WHY GO THERE?
The beauty of the park is beyond words. Simply majestic. What makes this place so special and photogenic is an ensemble of 16 terraced lakes, interconnected by a series of cascades and waterfalls. Cascading one into the next, the 16 lakes are grouped into the Upper and Lower Lakes. You will be stunned by the fantastic color of the water…an array of dazzling colors, varying from grey, striking blue, and turquoise to emerald green, all coming from mineral content and algae.
Forests host bears, deer, wolves, wildcats, wild boars, rabbits, foxes, and many bird species. Swimming is forbidden in the Park, but if you want to do so, there's Korana River close by, or Krka National Park.
Entrance fee: They have different packages depending on how many days you want to stay, the season, and your age. It varies from $13 to $40.
Find the current prices here: https://np-plitvicka-jezera.hr/en/plan-your-visit/price-list/
EVENTS
Marathon 42k, Half Marathon 21k, Race 5k.
Date: June 1st
The most massive bike event in the region.
Date: June 8th
WHERE TO STAY
$$$: Fenomen Plitvice
https://www.booking.com/hotel/hr/fenomen-plitvice.en-gb.html
$$: Green lakes house
https://www.booking.com/hotel/hr/green-lakes-house.html
$: House Ana
https://www.booking.com/hotel/hr/house-ana-plitvicka-jezera.html
Camping:
https://np-plitvicka-jezera.hr/en/plan-your-visit/hotels-and-camps/camp-korana/
https://np-plitvicka-jezera.hr/en/plan-your-visit/hotels-and-camps/camp-borje/
RESTAURANTS
$$$: Fenomen Plitvice, Lička kuća, Caffe & Bistro Plum, Degenija
$$: Plitvička Vrela, 16 Lakes, Ethno Garden, Poljana
$: Visibaba, Buffet Slap, Skijalište Bistro Vučnica, Bistro Silverlake, Bistro Kupaliste, Buffet Labudovac
MUST EAT:
– Škripavac cheese (made from well-salted cow's and sheep's milk)
– Dalmatian Prosciutto ( lightly smoked, and the key ingredient is the fierce, dry wind that blows from the north, making it very dry, salty and surprisingly moreish ham)
– Ličke pole (baked potatoes with a cube of bacon placed inside)
– Ispod peke (under the bell, usually lamb, veal, or octopus with vegetables, cooked in an open fireplace)
MUST DRINK:
– Lozovača (grape brandy, one of the most popular types of rakia)
– Graševina (white wine from Slavonia region; light, crisp, refreshing, mildly aromatic)
– Prosek (sweet dessert wine)
Plitvice used to be one of the undiscovered gems of Europe. Nowadays, it sure is a gem, but it's no longer undiscovered, with over a million visitors a year. So, to avoid the biggest crowds, don't go at the peak of the season, or start early in the morning.
Dubrovnik, Croatia
– The Pearl of the Adriatic
The pride of Croatia, the shiniest diamond of the Adriatic coast, protected by UNESCO, Dubrovnik is a city of rich history. Fantastic architecture and cultural heritage date back to the 5th and 6th centuries BC, with numerous churches and monasteries. An old city, famous for the city walls surrounding it, walls which hide those breathtaking stories from the past.
After a fulfilling day, you will discover vibrant nightlife.
MUST VISIT:
Circle the City Walls
Along walk Dubrovnik's city walls is an excellent place to begin and check out the layout of the city.
Take a cable car to the city's peak
Another great way to explore Dubrovnik is to ride a cable car. Get splendid views of the city, and the surrounding Dalmatian islands.
Discover Lokrum Island
Take a day trip and rent a boat to explore one of the many uninhabited islands, rich with lush vegetation. You will discover the heaven of secluded beaches and wildlife.
Rector's Palace
Home of the Rector of the medieval city and his minor council. It also housed the state administration, an armory, a prison, a courthouse, and a powder magazine which twice exploded, shattering the palace.
EVENTS
Dubrovnik Summer Festival
Countless theatre performances, exhibitions, open-air concerts, and entertainment with an accent on classical music and opera.
Date: July 10 -August 25
The unique marathon takes place in an equally unique location, the Ston Wall, aka the "European Wall of China".
Date: September 23rd
WHERE TO STAY
$$$: Hotel Bellevue Dubrovnik
https://www.booking.com/hotel/hr/bellevue-dubrovnik.html
$$: Valamar Dubrovnik President Hotel
https://www.booking.com/hotel/hr/dubrovnikpresident.html
$: City Walls Hostel
https://www.hostelworld.com/hosteldetails.php/City-Walls-Hostel/Dubrovnik/29657
RESTAURANTS
$$$: Proto, 360 Restaurant, Nautika, Dubrovnik, Zuzori
$$: Azur, Amfora, Bota Sushi & Oyster Bar, Pantarul, Konoba Veranda, Taj Mahal, Konoba Dalmatino
$: Barba, Buffet škola, Kamenica, Dežman, Art Cafe, Tutto Bene
Apart from the regular seafood-dominated restaurants, make sure you go to a konoba (tavern) – it is more likely to have folksy decor but mainly serves the same range of food.
MUST-EAT:
– Dubrovačka Zelena Menestra (sort of stew, made of pork ribs, potatoes, and cabbage)
– Black Risotto (with mussels, clams, and other shellfish)
– Olives and olive oil (ubiquitous in Dalmatia)
– Dirty Macaroni (pasta with a tomato and meat sauce, a la Bolognese)
LOCAL WINES:
– Pošip (white wine, a perfect match with seafood)
– Plavac Mali (autochthonous red wine grape grown on the Pelješac peninsula)
Considered to be one of the best-preserved medieval cities, it has become a film location for Game of Thrones and Star Wars movies.
As George Bernard Shaw stated: "Those who seek paradise on earth should come to Dubrovnik."
Zlatibor, Serbia
Zlatibor is an extraordinarily beautiful mountain in Western Serbia, near the border with Bosnia. It was named after the lushness of the pine trees. Besides pine forests, there are vast wooded areas of firs and spruces, stunning rivers, and beautiful plants. Famous for its magnificent hiking trails, but also for the well-known hospitality of the Serbian people.
Along with Kopaonik, it is the most popular ski resort in Serbia. It welcomes everything, from ski schools and gentle slopes for novice skiers to routes only for experienced skiers.
MUST VISIT:
Old village Sirogojno

(open-air museum of folk architecture)
The ethno village with authentic elements of ordinary life, a set of traditional wooden buildings, including churches, old log houses, a bakery, and an inn, everything well preserved in the original form.
Stopića cave
A river cave with the Trnavski stream flowing through it. It is 35 m wide and 18 m high.
Mokra Gora
Mokra Gora is a picturesque mountain village, in a valley with lush nature and spectacular landscapes all around it. Check out ethno village of Drvengrad, created by movie director Emir Kusturica.
EVENTS
Displaying and selling smoked meat products (prosciutto), along with lectures about rural development and a rich cultural program.
Date: January/February
Šljivovica homemade brandy fair
Presentation of tradition and method of producing local brandy called rakia. Local people display their homemade products.
Date: April
WHERE TO STAY
$$$: VIP Casa Club Apartments
https://www.booking.com/hotel/rs/vip-casa-club-zlatibor.html
$$: Hotel Iris
https://www.booking.com/hotel/rs/iris.html
$: Apartments Blue House
https://www.booking.com/hotel/rs/blue-house-apartments.html
Camping: Zlatibor camp
http://www.zlatibor.org.rs/eng/where-to-stay/camping/Zlatibor-camp/
RESTAURANTS
$$$: Perun, Jezero, Gozba
$$: Miris Dunja, Bajka, Koliba kod Milunke, Konoba Akustik
$: Kafe & Restoran 28, Avantura, Kraljev Trg
Cake shop: Feniks Slatka Kuća
MUST EAT:
– Kaymak (a creamy dairy product similar to clotted cream)
– Komplet lepinja (kaymak, an egg, and a sauce of meat roast in a flat bun)
– Zlatibor prosciutto (dry-cured ham, usually thinly sliced and served uncooked).
MUST DRINK:
– Šljivovica (a fruit brandy made from plums, a type of rakia)
– Travarica (a type of herbal brandy with a selection of medicinal plants)
Climate and altitude make the unpolluted air suitable for the treatment of lung diseases, anemia, neurasthenia, and thyroid disorders. But even healthy, you might want to consider coming to Zlatibor. As Serbs say: "Bolje sprečiti nego lečiti", which literally means that it is better to prevent disease than to have to cure it, or "A stitch in time (saves nine)".

Lake Ohrid, Macedonia
Situated between Albania and Macedonia, Lake Ohrid was declared as a UNESCO heritage site in 1980. It is one of the deepest lakes in Europe. Approximately 5 million years old, there's a lot of history hidden in this crystal clear lake. Surrounded by the serene stillness of the mountains, its bluish-green water makes it a real eye candy.
MUST VISIT:
Sveti Naum Monastery
It indeed is a sanctuary, and one of the most relaxing places you'll find in the Balkans. The complex is surrounded by a tranquil garden looped by fountains, with roses and peacocks. Put your ear to the saint's tomb to hear St Naum's muffled heartbeat.
Samuel's Fortress
The capital of the first Bulgarian empire, where Emperor Samuel ruled in the tenth century.
The citadel is intact and the view from here is sublime.
Church of St. Sophia
Grandest church in Ohrid, home of the exquisite Byzantine frescoes from the Middle Ages.
Church of Sveti Jovan at Kaneo
Perched on the top of the unique cliff over the lake surrounded by majestic mountains. The view from here is spectacular, so do not forget to bring your camera.
THE OLD TOWN OF OHRID
Right on the edge of the placid lake is the Old Town of Ohrid. So picturesque and charming. Rich with beautiful and unique architecture, but quite small. Sights are concentrated so you can quickly go everywhere on foot. Wandering through cobblestone roads, narrow and tight, surrounded by houses from the Ottoman era hanging over the streets, you will be spellbound by the charm of an old Turkish town. Most of the houses are white fighting against the everlasting sun. Because even in the winter most of the days are sunny.
EVENTS
The orthodox celebration of the baptism of Jesus. Muscular men dive into the freezing lake to retrieve a wooden crucifix, thrown into the lake by a priest. The one who finds the sunken cross is blessed for the rest of the year.
Date: January 19th
Culture vultures can experience some of the world's top musicians. One of the most prominent music festivals of the Balkans, featuring concerts (chiefly classical music), theatre plays, art exhibitions, and poetry readings.
Date: between the 12th of July and the 20th of August.
WHERE TO STAY
$$$: Inex Gorica Hotel
https://www.booking.com/hotel/mk/inex-gorica.html
$$: Villa & Winery Mal Sveti Kliment
https://www.booking.com/hotel/mk/villa.html
$: Hotel Sahara
https://www.booking.com/hotel/mk/sahara.html
RESTAURANTS
$$$: Dalga, Belvedere
$$: Kaneo, Gladiator, Antiko, Sveta Sofija, Hotel Tino Restaurant, Terrazza Aquarius, Kaj Kanevche
$: Dr. Falafel, Fruit Box, Di Angolo Pizzeria, Shilla – Coffee & Bar
MUST EAT:
– Plasnica fish (a typical fish of the lake)
– Trout (locals boast to have a unique trout found only in this lake that is a culinary delicacy)
– Ajvar (a lush, piquant spread based on roasted red peppers, eggplant, and olive oil, sometimes referred to as vegetarian caviar. Can be consumed as a bread spread or a side dish.)
–Tavče gravče (bean stew is made from beans, tomatoes, and onions and flavored with a handful of spices including paprika, cooked in an oven)
WINES:
Wine is one of the symbols of Macedonia. An abundance of fertile soil and climate makes the grape of superior quality.
The best wines:
– Vranec and Kratošija (red)
– Žilavka and Temjanika (white)
– Stanušina is very popular, yet very little known outside its native country.
– T'ga za Jug is your best choice in the price/quality category (available in every store).
Luckily, it has not become an absolute touristy circus, at least not yet, so you might want to carpe diem.
***
Countries of ex-Yugoslavia are a blend of cultures and a perfect place for fun. From local parties to international festivals, in some of the most scenic spots around. It's where Eastern culture meets Western culture, and it's a shame that most places are still relatively undiscovered (except Croatia).
And yes, it is perfectly safe!
However, while The Balkans may bring to mind a region with a turbulent past, the political context of negative media coverage, the political unrest has long since subsided, so today, the area is full of vibrant cities, gorgeous nature, and some of the best food in Europe.
Did we keep our promise? Aren't these places breathtaking? If you decide to visit the countries of ex-Yugoslavia, be sure to visit these mesmerizing gems which will leave you speechless.
What's next?
And Vacation Tracker will help with your vacation requests so you can focus on planning your travel holiday, whether you're traveling solo or with other people. Our users can customize our leave management tool to fit into the way they work. This includes creating different locations, setting up different leave policies, and configuring multiple leave types. Furthermore, the online dashboard lets you export reports, get daily/weekly notifications, integrate with your favorite calendar, and much more! So, you can request, approve, and manage your team's time off from the comfort of Slack, Microsoft Teams, or Google Workspace. This way, you can spend more time enjoying your vacation, not planning it. Sign up now to experience the magic of leave tracking for yourself. Bon voyage!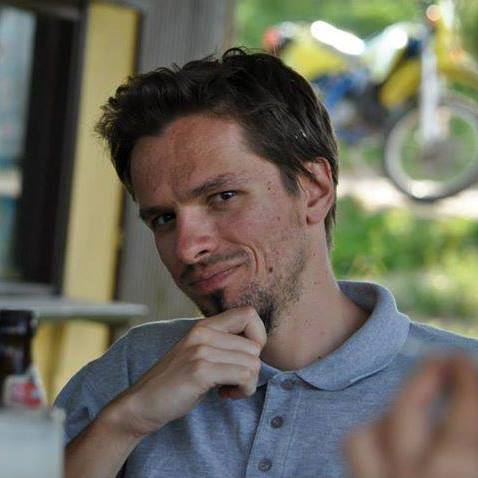 After many years of working as a programmer, Uros has finally returned to his true passion, which would be writing, as a content writer in Vacation Tracker. Human words surely bring more beauty and poetry than codes do, so one could say that today, at last, he is content as a writer. A content writer.