5 LeaveBoard Alternatives For Your Team
Reading Time:
4
minutes
Finding worthy alternatives to your favorite leave tracking software can definitely feel like a daunting task. However, it isn't impossible. There are plenty of reputable LeaveBoard alternatives out there that can fulfill the same purpose that the app does, if not more. The following article will give you an in-depth look at five similar leave management solutions that are worth comparing to LeaveBoard. Start by picking one from the list below or keep reading for more details!
Vacation Tracker
Say hello to your new personal assistant for leave management.
Vacation Tracker is a leave management solution that helps you request, approve and manage leaves in just a few simple clicks.
With our tool, you can keep your team informed with daily/weekly notifications, create different locations, set up leave policies, and configure multiple leave types according to the needs of your organization. The online dashboard also allows you to export reports, integrate with your favorite calendar, and much more! Furthermore, this LeaveBoard alternative is available for Slack, Microsoft Teams, and Google Workspace and is used by 100,000+ people worldwide.
Users can choose from either the Core or Complete plan as per the needs of their organization. While the Core plan is great for HR teams looking to easily track and manage their leaves, the Complete plan is for those who want to master their leave tracking.
Interested in learning more? Experience the witness of easy leave tracking yourself by trying it free for 7 days!
AttendanceBot
This app stands out among most LeaveBoard alternatives because it's a time off tracker and attendance tracker, both rolled into one.
AttendanceBot is an app (or should we say bot?) that aims to help users with time-off tracking, absence management, and employee scheduling. Their chat-first approach to leave tracking sets them apart from many external HR tools worldwide. Employees can manage and track their leaves using Microsoft Teams and Slack.
To streamline leave tracking efforts, users have the option to create multiple types of leave, locations, policies, and more – just like Vacation Tracker. Additionally, it lets users track breaks and lunches, export CSV reports, and integrate with external calendars. The best part about AttendanceBot is that it's free for workspaces with up to 5 users. So, if you're a small business and wish to manage leaves without relying on spreadsheets, here's your chance! If the number of users in your workspace exceeds that, AttendanceBot costs 5 USD per user per month.
The tool also comes with a free 14-day trial! Click here to get started.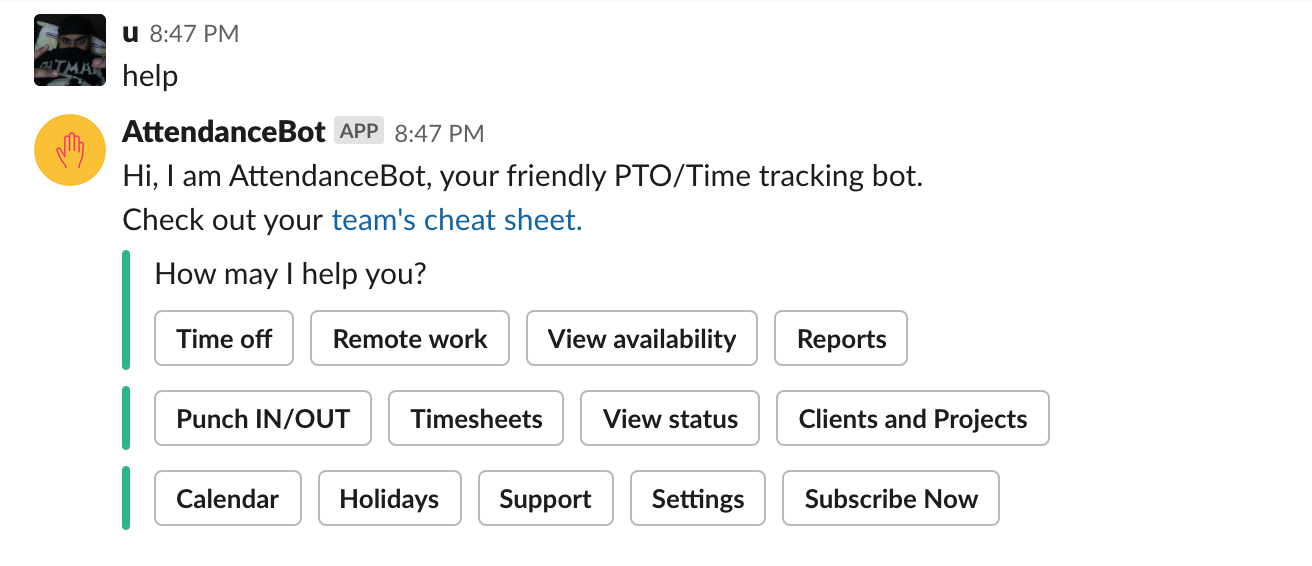 Calamari
Is a list of LeaveBoard alternatives even complete without the name of an app that's quite literally one of the best appetizers on the planet?
Whether you're a seafood lover or not, there's plenty of stuff to like about Calamari. This human resources management system helps users keep track of their vacation time and attendance. Depending on the user's needs, Calamari offers a time-off tracker, an attendance management module, or both.
Their clock in/clock feature lets you:
Track time off, vacations, and employee attendance

Calculate timesheets

Generate reports for payroll and more!
Additionally, the company also offers a mobile app that allows you to track time off and give attendance even when you're on the go. Calamari's leave management module starts at $1.7 USD per user per month and its absence tracking module starts at $2 USD per user per month.
Timetastic
If you're looking for a modern-day staff planner, look no further than Timetastic.
This LeaveBoard alternative is a time tracking software that helps you easily book and track time off work. Not only is it used by more than thousands of people around the world, but Timetastic also makes leave management as easy as pie.
The live interactive wall chart lets you see at a glance your team's schedule, who's in, who's out, and when. Requests and approvals for absences can be easily managed, as well as team departments and leave types. It's designed in a similar way to Vacation Tracker since both apps follow a customizable approach to leave tracking and allow users to create and configure settings as per their needs. Additionally, it provides notifications, indicating who will be out of the office for what period of time. This way, you won't have to inquire around the office to find out who's gone and who's not. Timetastic also offers a Pro plan with greater security, a burnout board for employees, absence insights, and more.
Their pricing starts at 1.3 USD per user per month, and you can get a free trial here.
BambooHR
Another strong contender among LeaveBoard alternatives is BambooHR.
BambooHR is one of the best options out there if you are looking for an applicant tracking system (ATS), an attendance tracker, a compensation tracker, PTO tracker, and a team culture HR tool all rolled into one. If your greatest asset is your employees, this software might be perfect for you. In addition to collecting and organizing information about your employees, you can use such data to build teams, assign projects, allocate resources, recruit new employees, and improve your organization's performance.
With BambooHR, you can streamline everything relating to human resources: people data and analytics, hiring, onboarding, compensation, and team culture. Using their mobile app makes gathering hiring information and communicating with candidates easy. It's a great online HR system, for many different reasons! Get a free price quote or start with a free trial by clicking here.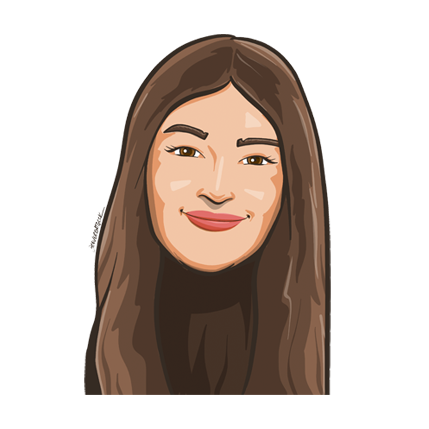 An avid writer and aspiring marketer, Snigdha is a student at Concordia University's John Molson School of Business.