Why a Leave Tracker is Better Than an Excel Sheet
Reading Time:
5
minutes
Nobody was ever able to succeed alone. Even the greatest minds need some extra push and support when it comes to bringing their ideas to life. That's why business owners should take care of their employees and give them the opportunity to grow without any obstacles in the way. However, sometimes investing in people can be tricky and even the best intentions can be used for wrongdoings. Sick leave abuse, for instance, is one of the most common offenses employees are making. That's why having a leave tracker is so essential, even crucial, for the success of your business.
In the beginning, when there are just a few people working in your company, an Excel sheet is quite convenient. However, with more people comes complexity and your simple excel needs to be replaced by a leave tracker software or Slack integration like Vacation tracker. Don't be among the ones who lose valuable time trying to untangle themselves from a full excel sheet. Invest money and save time. Or you can always try our free trial period. That's why we decided to give you 10 reasons why a leave tracker is better than an excel sheet.
It's faster
If you're still unable the traditional Excel sheet and implement a leave tracker into your business routine, we think this is about to change your mind. We all know too well the saying "time is money". Dare to say we use it a lot here. And when you compare the amount of time you spend on entering the data into the Excel sheet compared to the leave tracker you can feel it. There are more important things you should invest your time into, and an excel sheet for managing employees' days off is not one of them. Specialized software made just for tracking workers' days off is completely adjusted for that task only, and their easy-to-use interface is carefully designed to make your journey to sick days and days off much easier and faster.
It's neater
Mess never made one's job easier. In fact, clutter only makes us less productive and kills our motivation. And having a huge Excel file with a lot of frowsy-placed data is messy and inconvenient. Having a leave tracker saves you from the mess Excel sheets bring to leave management practices.
You'll prevent sick leave abuse faster
We already discussed why is taking a vacation good for you. By taking some days off from work, you're actually letting yourself rest and recuperate from the everyday office fuss. However, sometimes people try to abuse their right to take some time off by calling in sick when they're not. This situation, if not prevented in time, can harm business. One study by Wellness in the Workplace found that New Zealand companies lost nearly 2 billion dollars due to absenteeism. Using a leave tracker instead of a plain Excel sheet will enable you to understand leave patterns and offer solutions to the causes of sick leave abuses.
Leave tracker is a customized solution for your business
We're so used to Excel sheets. We use it in everyday life, to keep track of our calorie intake, our finances, and our chores. And we use it for work. To be honest, we don't think we could imagine a workday without using an Excel sheet. However, when it comes to tracking vacations and days off, we're totally ready to give our vote to leave tracker. Wonder why? It's quite simple, a leave tracker offers a customized solution for measuring day offs. It's made for that reason, and we don't have to overthink about adjusting our rows and columns to suit our business's needs. We're just a few clicks away from a neat and precise way of tracking our absence.
Leave tracker rewards
Companies around the globe are giving their best to retain the best workers. The competition is so fierce that everyone seems to be in a rush to keep the best ones by their side. That's why so many of them are offering part-time work, half days off and that's why the PTO policy takes the lead. It's essential to reward good workers if you want them by your side. And the best way you will see someone takes their job seriously is when you look at their attendance. Leave tracker gives you a better perspective on who your most loyal workers are. An Excel sheet will never come close to this! Use a leave tracker as a reward tracker too, and use the opportunity to reward the ones who are worth it!
Leave tracker gives the best perspective on the future hiring game
Hire smart, and your business will exceed its limits. A successful business has a lot to thank for the smart HR tactics they've implemented over time. When you're starting a project, it's crucial to see the work dynamic and adjust your expectations according to it. Leave tracker gives you the best insight into the time each worker invested in a certain project. Much much better than any Excel sheet would give you. When you gather all the data, you will be more able to set the expectations for future hires and give them a heads-up on what to expect immediately.
Support
What will you do when your Excel sheet suddenly crashes? Call Microsoft? if you tend to keep and manage all your leave data in an Excel sheet now is the right time to stop that bad habit. Still not convinced? Most of the leave tracker software out there has a live support chat you can contact if something goes wrong. Or you can call them to ask for an opinion or advice. Make a smart move and invest smartly!
It's easily accessible
Good managers let their workers feel accountable for the work they did. It's a good strategy where you build the motivation, productivity, and engagement of your workers. So, why don't you let your workers track their own presence at work? That's especially important for the part-timers who will feel more accountable once they've turned themselves in at work. Excel sheets, if accessible to everyone, can become messy and it leaves some space to make mistakes. Leave tracker software is the better solution because it's neater and easier and more accessible whether you're in the office or not.
It's cheaper
Don't be a cheapskate. Nobody tells you to spend your money on everything you see, but to invest it carefully. Even if you're on a budget, investing in a tool can save you a lot of time and money over time. So, why don't you replace the cheaper version of the leave tracker (yes we're talking about the Excel file) and invest in customized software that will actually help your business?
You will avoid burnout among your workers
If you haven't realized so far, burnout is a serious thing. It's so easy to lose track of your employee's attendance score in the Excel sheet, and you can lose one due to heavy burnout. Leave tracker will help you in that quest by offering you a simpler, easier, and more transparent insight into your worker's attendance.
Tada!
Wow, this was long, but we hope you realized the importance of having leave tracker software in your work life. Don't be afraid to leave traditional methods. In the end, we're in the 21st century, it's normal to experiment with new things. And your business will definitely benefit from this one. If you still don't believe us, take a free trial and let us prove you wrong.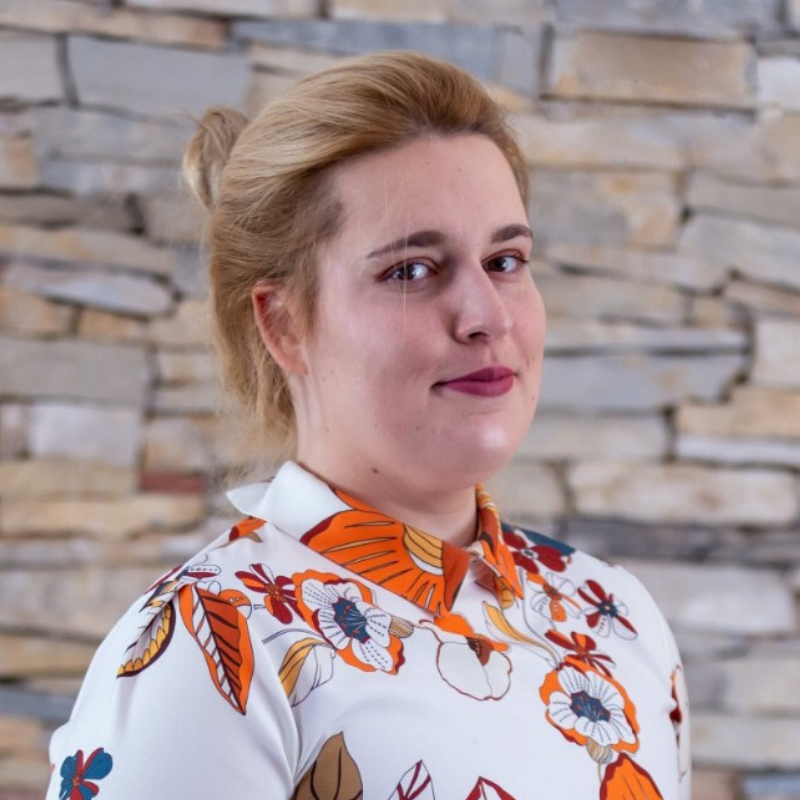 A cat enthusiast and a cupcake maniac, Ana is a freelance Content Writer passionate about HR, productivity, and team management topics. When she's not at her keyboard, you can find Ana in the kitchen, trying to make delicious cookies.