10 PTO Tracking Tips for Remote Team
Remote work is a model where employees can work from home or other remote locations, instead of in a standard office environment. From 2000 to 2020, remote work grew in importance, especially during the COVID-19 pandemic, when many employees had to accept the new circumstances of working from home. But even after the pandemic, the number of companies that have adopted this model continued to rise. In 2023, 12.7% of full-time employees work remotely, with another 28.2% adopting a hybrid work model.
However, this significant transformation of the working environment introduces new challenges and demands effective PTO tracking more than ever. It means that HR departments must adapt faster than ever. In this article, through 10 PTO tracking tips for remote teams, we offer a way to improve your approach to remote work and adjust to a new way of working.
Choosing the Right PTO Tracking Tool
1. The Life and Death of PTO Spreadsheets
Many small companies still rely on spreadsheets for PTO management. While spreadsheets might serve basic needs, they are not inherently designed for collaborative work, lacking the transparency required in dynamic environments. For growing or remote teams, this traditional approach can become cumbersome, increasing the risk of errors. On top of that, if PTO accrual rates vary based on factors like tenure, job position, or hours worked, using spreadsheets can complicate calculations even further.
Using spreadsheets may be the perfect initial solution for tracking time off, but as teams grow and expand to remote locations, your approach to managing it should evolve accordingly.
2. The Importance of a Reliable PTO Tracking Tool
The most effective and easiest way to handle the PTO of your remote teams is by using a digital tool made exclusively for time-off management. Such software automates the PTO tracking process and simplifies it for employers, HR personnel, team managers, and all members of your global team. Furthermore, all leave requests are consolidated on a single platform, allowing managers quick and effortless access to an employee's details.
Unlike spreadsheets, Vacation Tracker features a centralized database, providing instant access from anywhere and on any device. It is easy to use and ensures transparency for all involved with a simple and user-friendly interface. Each aspect of your remote teams is optimized to your needs by creating multiple locations, departments, and different leave types.
3. Simplify the Time-Off Request Process
Employees may feel a bit anxious when it's time to request time-off. This can be even more difficult for remote workers without face-to-face interactions with their superiors. They're concerned about whether their vacation plans will materialize and fear appearing uncommitted to their jobs or even replaceable. The distance can intensify their worries about potential conflicts with other events or the company's agenda. All these concerns can make them procrastinate or even refrain from requesting their well-deserved time off. On top of that, some of them might be required to send a formal request. While some companies ask for an email, others may require a form or a visit to HR. In larger companies, this process could involve multi-level approvals.
Vacation Tracker helps you simplify the leave request process with just a few clicks. All an employee needs to do is select the type of leave, choose the desired dates on the calendar, and the request is instantly sent to the approver. Not only does this make the entire process nice and easy, but it also actively encourages employees to take time off, thereby enhancing their work-life balance.

Free 7 - day trial
No credit card required. Cancel Anytime.
Setting a PTO Policy
4. Establish a Clear PTO Policy from the Start
The cornerstone of effective time-off management for remote teams is establishing a consistent and straightforward PTO policy. By implementing the policy right from the start, you ensure that all employees, regardless of physical distance, are familiar with essential rules and procedures. Clearly define guidelines about leave quotas for both PTO and sick days, whether carrying over unused days is allowed, and outline the leave request process. Having a dedicated PTO tracking tool can help in the implementation because you can adjust its settings according to the policy.
It is crucial to specify protocols for requesting time off and coverage, because workers are not physically present in a workspace, which makes it easy to overlook an employee's availability.
5. Ensure Compliance with Applicable Leave Laws
When it comes to creating good PTO policies, the first step is checking any leave laws that may apply. This is especially important for remote teams; employers must comply with the various labor laws specific to the regions where their remote employees are based. For example, the legal requirements in India vary not only by state but also by type of industry. In the US, employers need to understand both federal and state laws before creating a company policy. Additionally, certain cities and counties enacted their own laws regarding employee leave (mostly related to sick leave). It's also worth noting that some leave laws are contingent upon the location of the company's headquarters, while others depend on the location of the remote team or individual employee. These complexities demand, especially from large companies, that they consult legal experts to ensure their PTO policies are in full compliance.
This step is also important for employee morale because it shows them that they are treated fairly and that the company isn't making unreasonable demands. Furthermore, offering benefits above and beyond the mandated legal minimum can significantly increase employee loyalty and retention.
6. Make Sure Everyone Understands the PTO Policy
After crafting a PTO policy, the next step is to make sure that employees are well-acquainted with all the specifics it covers. They need to understand details about how often they can request time off, the maximum consecutive days allowed, the protocol for unused PTO (e.g., carryover and payout upon separation), blackout periods, etc. Above all, employees should be clear on the minimum notice required for PTO requests. Make the policy easy to read and accessible for everyone on your team, usually through an employee handbook. A PTO tracking tool makes it easier to review these guidelines. Establishing the PTO policy is not enough. It is vital to communicate all its provisions, especially the process of applying for time off.
And most importantly, apply the policy consistently to maintain trust and transparency in your remote work culture. Stick to established procedures and deadlines, reassuring employees that their rights are respected regardless of distance.
7. Regularly Update Leave Policies
Regularly re-evaluate and keep updated PTO policies to make sure they remain effective and relevant. As labor laws evolve and organizational needs shift, PTO policies might require revisions. Remote teams are spread across different regions, each with its own unique regulations. Therefore, companies with business operations in multiple locations should closely monitor federal, state, and local labor laws with which they must comply. For example, state leave laws in the US are especially susceptible to changes. Over the past decade, an increasing number of states have introduced paid sick leave and family and medical leave regulations. So a good rule of thumb is to occasionally check applicable legal regulations and update leave policies accordingly.
Ensure that any changes to your leave policies are not only made promptly but are also effectively communicated to all members of the team. Payroll and HR departments are the first to address any adjustments to the policy.
Bring PTO Tracking to the Next Level
8. Integrate PTO Tracker with Your Communication Platform
When managing your remote teams, the first and foremost thing to keep in mind is seamless communication. And the best way to support and optimize this communication is by integrating all other tools with your communication platform. When the PTO tracker comes into the picture, it's vital to ensure it fits like a glove with platforms like Slack or Microsoft Teams. This not only simplifies the leave request and approval process but also promotes real-time updates and transparency among team members. Streamlining these tools enables teams to communicate faster and ensure everyone is on the same page regarding time-off requests.
Vacation Tracker integrates effortlessly with popular collaboration tools like Slack, Microsoft Teams, and Google Workspace, turning the often tedious task of tracking PTO into a straightforward process. With just a few clicks from their everyday communication tool, employees can request time off, and managers can instantly approve or decline.
9. Prevent Burnout of Remote Employees
Having a remote team means PTO tracking demands more attention since managers cannot see their employees as closely as they would in a traditional office setting. With the help of Vacation Tracker, managers can access the dashboard with just a few clicks and have a clear overview of past and scheduled leaves. Therefore, in order to maximize the power of your PTO tracker, monitor whether and how much employees are really using their time off.
Remote workers may sometimes feel left out or fall into a rut, forgetting about the possibility of breaking free by using their time off. When managers notice such signs of burnout, it's crucial to remind and encourage them to take the necessary breaks. For this reason, periodically review their PTO balances and consistently emphasize the utmost importance of a proper work-life balance to those who might neglect it. This proactive approach will show them you care about their health, safety, and well-being. An inclusive remote work culture must create a sense of belonging in the long run, even though employees are spread across the globe and may rarely or never meet their coworkers.
10. Consider Holidays in Different Locations
Each country has its own leave laws, local holidays, and specific leave policies. In the US, there are variations in labor laws for each state. Even though private employers in the US are not required by federal or state law (with some exceptions) to provide employees with holiday leave, most companies offer at least a few federally recognized holidays. Public holidays in Canada vary by province, but there are five nationwide statutory holidays. UK employees are not entitled to paid leave on bank holidays; yet, most employers provide the standard eight. In India, leave entitlements vary among both states and industries, but most states have around 20–28 bank holidays (with 3 national festivals).
Remember, there is no one-size-fits-all solution. The simplest and most common option for employers is to use a set of legal public holidays from the country where the remote team is located. This way, the company remains compliant with local regulations and allows employees to enjoy holidays that mean the most to them. Another option is to apply floating holidays, where you allow employees to choose alternative holidays as substitutes while following the company headquarters' holiday schedule. Local, and especially religious, traditions can sometimes be overlooked but have a significant impact on employee satisfaction. Recognizing these traditions celebrates diversity and shows respect for all remote employees and their customs.
Final Thoughts
Remote work is definitely here to stay. Are you ready to join the momentum? Employees certainly love it! A whopping 98% of them wish to work remotely at least part of the time.
To fully embrace all remote work opportunities, your approach to PTO tracking must evolve as you expand your remote teams. Why not end the administrative nightmare of curbing those wild, wild spreadsheets? Wake up in a brave new world of automated PTO tracking! Let the system handle leave management for you, ensuring peaceful nights and sweeter dreams for your HR department. Good night!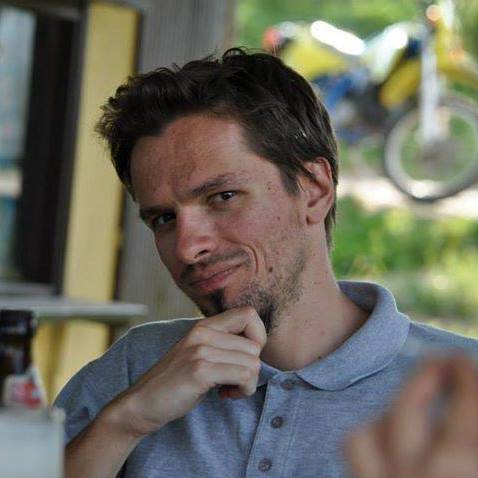 After many years of working as a programmer, Uros has finally returned to his true passion, which would be writing, as a content writer in Vacation Tracker. Human words surely bring more beauty and poetry than codes do, so one could say that today, at last, he is content as a writer. A content writer.