5 Most Commonly Offered Employee Benefits in the US
Reading Time:
4
minutes
As far as employee benefits go, the US is the place to be. After all, companies that treat their employees well are way more profitable than those that don't.
A good employee benefits package is unique to each employee since it is custom-tailored to meet their needs. There are countless options included in these packages, from the standard vision and dental insurance plans to gym memberships and all-expenses-paid tropical vacations.
Are employee benefits in the US mandatory?
The United States government has stipulated that every worker is entitled to a unique set of employee benefits. Employers must supply workers' compensation insurance, unemployment insurance, Social Security, Medicare, and retirement plans. In addition, the Affordable Care Act — or Obamacare — has employer mandates that went into effect in 2017 with penalties for failing to meet them. These mandates include offering basic, essential health care coverage to all full-time employees.
When you're working at a new company, you want to take full advantage of any benefits they'll be willing to offer. So without further ado, here are the most common employee benefits offered in the US.
5 Most Commonly Offered Employee Benefits in the US
Health insurance benefits
Medical benefits are a big deal. In fact, according to the Bureau of Labor Statistics (BLS), 70 percent of civilian companies (and 67 percent of private firms) offer medical insurance in their employee benefits packages.
Unfortunately for applicants, medical coverage tends to be one of the most expensive benefits package items. But don't feel bad ― it's an important selling point, which is why it tends to make up a large percentage of the employer's total employee benefits expenditure. If you're curious about how much you can spend on this expense, you should chat with your finance department, as well as your medical carrier. Often, they mandate a certain percentage of employer subsidization (usually at least 50%).
Flexible work schedules
It's time to let go of the traditional 9-5 routine.
A flexible working schedule is a great employee benefit. First, it doesn't cost you anything to have employees change their hours. Second, happy employees work harder – and you might just find that they manage their time more productively!
Flexwork, or flextime, is a funky way to make work more fun. This term has been around for a while, but until recently it hasn't been easy to do. Now, however, as the number of people working from home has increased thanks to COVID, flexibility is becoming an attractive work style choice. Hence, adopting a flexible work schedule is sure to be a benefit to not only your employees' productivity but also to your employee benefits policy!
Tuition reimbursement
They say nothing is free in America. Except, apparently, your education.
Employers pay the cost of an employee's education through tuition reimbursement, also called tuition assistance. A reimbursement is a form of investing in employees, as the business might choose to cover some or all of an employee's certification costs.
Did you know that for most businesses, tuition reimbursement programs are actually profitable? Reimbursing employees for their tuition can be an effective way to maximize your return on investment. As a result, your company can have a lot of benefits. Your employee turnover rate is reduced, you can attract high-quality candidates, and it'll build trust with your employees. Furthermore, due to tax deductions, the cost to your company is also minimal. Talk about a win-win situation!
Paid time off
Well this one is a no-brainer, isn't it?
With PTO, you can turn your vacation time into cashing time. Paid time off, is a policy in some employee handbooks that provides a bank of hours in which the employer pools sick days, vacation days, and personal days that allows employees to use as the need or desire arises. A PTO model allows employees to earn a set number of hours or days off that can be used for any purpose. It is the employee's discretion whether to take a vacation or a sick day. Usually, PTO programs are divided into two categories. It can either be a set number of days or hours in a "bank" system or an unlimited amount of time off.
Here's the good news: no matter what type of leave category your company uses, we can help you track it! Vacation Tracker is the solution to all your leave tracking problems. With our tool you can request, approve and manage leaves from your favorite collaboration tool as well as set your own locations, leave policies and leave types. In addition, you can also export reports and integrate the tool with your favorite calendar, set labels, and more using our online dashboard! Try it free for 7 days today.
Vacation days
I know what you're thinking: didn't we just mention PTO?
Many employees use PTO and vacation interchangeably, but they are actually two different things. A major difference between the two is that PTO refers to a broader period of time than a vacation. Vacation is always PTO (its subset, if you will), but PTO does not always have to be used for vacation.
A vacation is specifically for taking a break, either with or without the family. On the other hand, paid time off includes maternity and paternity leave, personal days, mental health days, jury duty, etc.
So now that you know the most commonly offered employee benefits in the US, good luck crafting your dream employee benefits policy!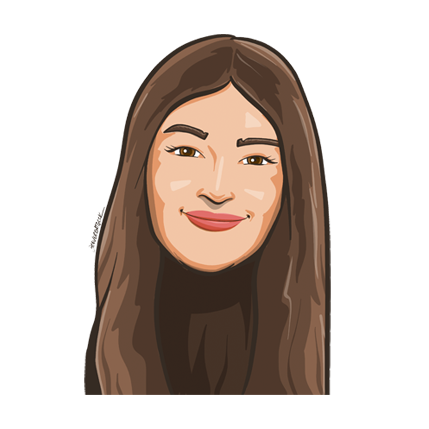 An avid writer and aspiring marketer, Snigdha is a student at Concordia University's John Molson School of Business.