5 Reasons Why You Need To Use A Time-Off Manager
Reading Time:
4
minutes
Imagine having a tool so powerful that it could automate, manage and track the entirety of your organization's PTO. From doing simple tasks like letting employees request leaves to accurately calculating each employee's PTO accrual days, it can handle it all at the touch of a button. With a time-off manager, your dream of having a dedicated assistant for leave management can become a reality.
The concept of a time-off manager is exactly what it sounds like. It is a tool built to help companies plan, monitor, and control their staff's time off. Whether you need help keeping track of a sick day, vacation time, or the all-too-complex process of tracking PTO accruals, a time-off manager can do it all. It makes your time-off management so easy, you'll wonder how you ever functioned without it.
Why you need a time-off manager
The potential of efficient time-off management is astounding. Imagine farming out your entire leave management process to a tool that helps you actually work smarter, not harder. Still not convinced? Let us show you exactly how a tool like this can change your life — for the better.
Drastically reduced paperwork
And by drastically reduced, we mean practically non-existent.
When you use a time-off manager to help you automate your painful administrative tasks like printing, signing, and collecting paper forms, they all become a hassle of the past. Take a moment to imagine how much energy, time, and resources you are throwing away on these unnecessary tasks instead of working on your actual day-to-day responsibilities.
With a tool like a time-off manager, just a few clicks of the mouse could reduce hours of administrative legwork to mere minutes each day. Talk about a dream come true for HR managers and teams worldwide!
Secure and automated leave data
Using a time-off manager app, you can finally get with the times and store all your important data on a secure virtual platform. This way, you can ensure that all confidential leave information is safeguarded and accessible to your employees at all times.
Furthermore, you will never have to worry about losing or accidentally deleting a spreadsheet in a folder of Excel files again. All your data will be securely stored and always available to you whenever you need it.
Furthermore, all your administrative tasks like dealing with paper forms or maintaining physical records of employee leave requests and approvals will also be automated. This way, you can say goodbye to the stacks of paperwork sitting around your office. It'll be good for you and the environment. What's not to like about that?
Faster leave approval process
This, right here, might as well be the biggest advantage of using a time-off manager. Let's face it — requesting leaves and getting leave approval should take minutes, not weeks.
Most employees spend the majority of their time planning how they'll track their time-off. Not on how they'll enjoy it. Which, to be fair, defeats the entire purpose of taking a break.
After all, taking leaves should help you relieve your daily stress, not add to it. With a time-off manager, your team can request and approve leaves in seconds, all from the comfort of their workspace. This, in turn, makes leave management ridiculously convenient. Whether your organization works on Slack, Microsoft Teams, or Google Workspace, a time-off manager is often seamlessly integrated with most team collaboration platforms to help users get answers regarding their time-off instantly.
Offers more convenience
A time-off manager is convenient for both employees and managers. How you may ask?
On one hand, an employee can request leaves and get access to their detailed leave history at their fingertips. Individual user profiles usually include all leave-related information an employee could ever ask for. From rollover days, PTO accruals to used and remaining time-off, all information is readily available at your fingertips.
Meanwhile, on the other side, their manager can instantly approve or deny the request. The employee will also be notified of the outcome right away. This will save both parties tons of otherwise wasted time and energy that they can use to focus on their actual work. And I think we can all agree that it's far more convenient than signing leave request forms and waiting for hours to hear back from HR while they log your request on a silly spreadsheet.
Increased transparency and enhanced communication
Does it ever feel like no one in your office is ever on the same page regarding their time-off?
Mary from Accounting thinks she has 40 days of PTO in a year. Ryan from Marketing has no idea how many days he's accrued in the 3 years he's worked at the company. Nancy from HR is thinking how she's going to tell her boss that Nicole from Sales has to be paid for all the 12 days of annual time-off she hasn't used. Which, spoiler alert — Nicole has no idea that this annual time-off even existed.
With a time-off manager, you can reduce the chaos of manual leave tracking and ensure everyone in your company is staying on top of their time-off. Employees can get full visibility into their individual and team's leave activity. This helps them plan their time off more effectively, ultimately resulting in a more synchronized and coordinated workforce.
Furthermore, employees can also update their vacation plans well before they leave. Daily and weekly notifications with updated leave information, along with an inclusive team calendar can help team members plan ahead. As a result, the entire team will be aware of who is going on vacation and when. By doing so, you can improve team communication and finally say goodbye to those last-minute surprises.
The bottom line
In the end, there's a lot to be said for the kind of efficiency that comes from using an automated time-off manager. Just take Vacation Tracker, for instance.
Over 100,000 users trust our leave management tool to keep track of and manage their company's leaves. No matter the size, location, or type of organization you belong to, everyone out there can benefit from a time-off tracking tool like ours. Additionally, if you're a hands-on kind of person and want to test out and experience our tool before committing to it, you're in luck! We offer a free 7-day trial as well as free demos to help our users learn exactly how our tool can benefit them. Sign up below to learn more!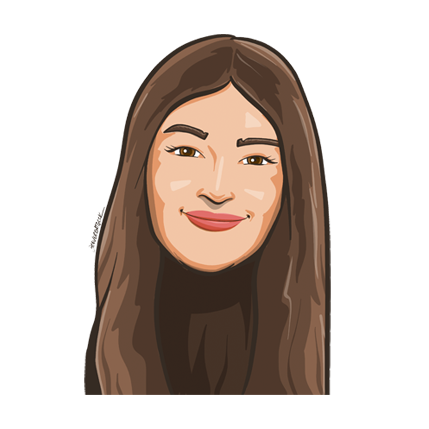 An avid writer and aspiring marketer, Snigdha is a student at Concordia University's John Molson School of Business.