5 Tips To Help Decrease Your Employee Turnover Rate
Reading Time:
4
minutes
Employee turnover rate. Three words that send shivers down any organization's spine.
The business of hiring is complicated, but there's one simple truth about reducing your employee turnover rate: it's more cost-effective than finding new employees. Hiring new employees requires a substantial investment of time and money, so reducing your employee turnover rate is a no-brainer for every business that struggles with it.
Even so, turnover continues to play an important role in your organization's trajectory. But if you find yourself struggling because of it, you're not alone. — all companies struggle with turnover. The good news is that there are a few ways you can decrease the employee turnover rate in your company! Keep reading to learn how.
What exactly is employee turnover rate?
Employee turnover generally falls into two categories: voluntary and involuntary.
Voluntary turnover occurs when employees decide to leave an organization on their own accord. There are a variety of reasons for this, such as relocation, retirement, family illness, a more enticing job offer, interpersonal conflicts, or a micromanager who keeps blocking an employee's progress.
Involuntary turnover occurs when an employee who would otherwise continue to work for the organization is let go. This may occur as a result of poor performance, layoffs, poor culture fit, committing a disciplinary violation, or absenteeism, for example.
In addition to turnover costs (typically 1.5 to 2x the annual salary of the departed employee), a company with turnover problems suffers constant disruptions to productivity, low morale, and a "culture of turnover" in which no one expects to stay at the company for too long. How can you avoid this, you ask? By following the tips below!
5 Ways to Decrease Your Employee Turnover Rate
Hire the right people
The key to reducing employee turnover is finding good people to begin with.
You can avoid losing employees by hiring the right ones from the start. Be clear about the job description—both to yourself and those you're hiring. You should then be certain the candidate is a good fit not only for the position but also for your company's culture.
When you're staffing a business, a big part of what you're doing is trying to find people who will fit into your company culture. Making a hiring decision is a little bit like trying to complete a puzzle: you have all these pieces already, and now you need the one that fits best.
Make work fun
In today's competitive workforce, it is crucial to have a fun and engaging workplace to increase employee retention.
Providing an engaging work environment is one of the best ways to ensure your employee turnover rate is low. Employees want to feel happy at work. So, make it fun! Discover and utilize each employee's special talents. Employees should never get a day without laughing. It is no secret that a boring workplace can quickly drive employees away, so think fun, laughter, and charisma! This way you'll have loyal employees for life.
This also includes having a positive culture at work and ensuring that every employee is respected at all times. Provide performance feedback and show appreciation for good work to reduce employee turnover. Rewarding employee contributions is your most effective tool for employee reinforcement and retention. It shows them that their work has value and that it counts.
Offer a competitive benefits package
Telling yourself that your employees will never leave is like believing in the Tooth Fairy. If you want to keep them, put your money where your mouth is.
Compensation equal to or above industry averages shows your employees how much you value their hard work. If your compensation does not match your competitors, you will continue to lose top performers to them.
Maintain a close eye on what your competitors and your industry as a whole might be offering in terms of compensation and benefits. Even if you can't match every competitor's compensation, you must stay within the typical compensation range, or else you'll continue to experience high employee turnover.
Offer a flexible work schedule
Can a flexible schedule actually be a good thing? The answer is a resounding yes. Studies have shown that flexible work schedules can enhance the well-being of employees. And in the post COVID-19 world, flexibility is more important than it has ever been before.
Many workers are hesitant to return to the office as they are still enjoying the benefits bought to them by remote work. And why wouldn't they? The world has been working remotely for more than two years. It's not about to change anytime soon.
Flexible work schedules mean you don't have to burn the midnight oil anymore. You can finish your day when you want to. You can even choose the location of your work, whether it is your home or office, depending on where you are at that moment. Now you can spend quality time with your family, go for a run, or take care of other personal affairs. This also helps in creating a better work/life balance for your employees. Talk about a win-win situation!
Find out why people leave
When it comes to turnover, don't just ask the questions — seek answers.
Your best way to determine why your employee retention rate is high is to ask your employees themselves. Ask them a straightforward question: why did they quit?
If your employee turnover rate is spinning the wheels, it's likely you're not addressing major issues such as compensation packages, benefits, and hiring practices. Locate those underlying issues and work on fixing them.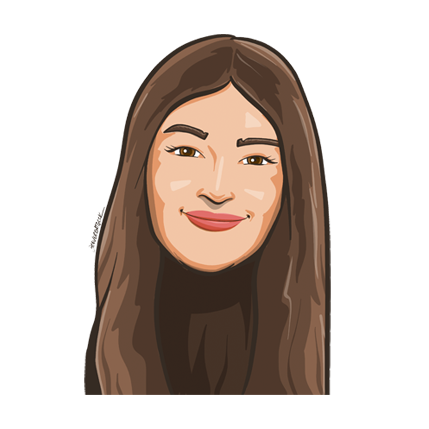 An avid writer and aspiring marketer, Snigdha is a student at Concordia University's John Molson School of Business.