A Beginner's Guide To Using Google Workspace Marketplace
Reading Time:
5
minutes
Google is the kind of site that rewards users for exploring. That being said, you're probably already familiar with a lot of the great features that come with opening a free Google account. Apart from the extremely popular Gmail app, users can get free online storage on Drive, do word processing through Docs, edit spreadsheets through Sheets, and make video calls through Meet. But what's next?
What many users don't know is that there's an entire marketplace for you to help you take your business to the next level, thanks to Google. Meet Google Workspace Marketplace — an impressive tool that is built with the goal of making your life a lot easier and more productive.
What is Google Workspace Marketplace?
Let us put it this way: think of Google Workspace Marketplace as an App Store (or Play Store if you're an Android user) that's exclusively built for your Google Workspace apps.
You'll find all the collaboration and productivity tools that are designed to enhance the functionality of Google Workspace apps available in this marketplace. Here you can browse, access, and download many different third-party apps that work directly with your Google Workspace account and are integrated with existing apps such as Gmail and Google Calendar. These apps are built with one goal in mind: to enhance the functionality of every app you use within Google Workspace.
Needless to say, Google provides users and administrators of Google Workspace domains with an easy way to find and install third-party applications. Google Workspace Marketplace is designed to help everyone find the tools they need to work better, no matter what size their business is.
What does it do?
There are a ton of apps available to users in the Google Workspace Marketplace. Some of the most popular categories include:
Productivity apps

Business tools

Communication

Education

Utilities
The Google Workspace Marketplace also offers other CRM, project management, marketing, and administrative tools. To add to the popularity factor, all the apps have been rated and reviewed. Hence, you can see what other users have to say about an app and then try it out accordingly. Most of these apps are free, while some are paid.
There are two ways to choose an app from the Google Workplace Marketplace. You can either browse through the categories and subcategories or choose one that works with the services Google offers. These options can be accessed from the bar on the left side of your screen.
On the homepage, you'll find apps from big-name companies like Dropbox and Adobe that sync with your existing accounts to make it easier for you to send files directly from within Gmail. In addition to that, you will also find apps from businesses you may not know, like Vacation Tracker which works in Gmail to help you simplify tedious tasks like leave tracking, allowing you to automate your leave management at the touch of a button.
Why use Google Workspace Marketplace?
There are plenty of reasons you should have a tool such as Marketplace at your disposal. Here are a few of the main ones.
An app for every business need
With Google Workspace Marketplace, you can access a wide range of quality enterprise apps, which extend and complement Google Workspace's own apps. Some examples of this are:
A list of add-ons for Google Docs, Sheets, Slides, and Forms that help you perform additional tasks

Third-party apps for everything from enhanced security and compliance to automated employee leave management

Cloud-based access to easily store your data online

And much more!
Lightning-fast installation
Finding and installing apps on Google Workspace Marketplace takes just a few clicks. Furthermore, the Google Admin Console allows you to control which apps users can install for themselves. You can also modify app installation for all users. This includes either:
turning them on and off for the whole domain

making them available for just particular groups of users

or whitelisting only those apps you want users to be able to install.
Furthermore, you can install apps for everyone in your entire domain or a group of users. This way, they will all have access to apps without having to download them. And whenever you install a new app, you can let users know all about it automatically.
Easy access for all
Opening an app is quite easy and fast for all users once installed. You can open add-ons for Docs, Sheets, Forms, and Slides from the Add-ons menu. You can also create a new file of the type that an app creates – for instance, a flow chart – using the New button on Google Drive. A file can also be opened by right-clicking on it and selecting the associated app from the "Open With…" drop-down menu. Lastly, you can also find installed apps by clicking on the Google Workspace icon in the top right corner of the screen and scrolling down.
How do I install an app?
Installing an app from the Google Workspace Marketplace is super fast and convenient.
First, you can start by typing in the name of the app you'd like to install. Alternatively, if you don't have an app in mind, you can also browse through the homepage until you find one you'd like to install.
In our case, let's say you want to install Vacation Tracker. Start by searching for our app from the search bar.
Select the app from the search results.
Here, you can browse through an overview, permissions, and reviews of the app. Furthermore, you can also browse through additional details like pricing, privacy policy, information about the developer, and more.
Next, if everything looks good, you can proceed with installing the app by clicking on the blue button. Give your permission for installation by simply clicking on Continue.
Then, choose the account you'd like to install the app on and select the details the app will access. Click on Continue if everything looks good.
And that's it — you're good to go!
While some apps such as Vacation Tracker may have a longer installation process due to additional setup like importing user data and configuring leave settings, installing most apps is quick. The best way to get a run-through of Vacation Tracker's easy setup process is to sign up for a free demo! During the demo, our Support team will explain to you how our app works. In addition to that, you will also learn how you can install Vacation Tracker for Google Workspace for your entire organization at once. Sign up now!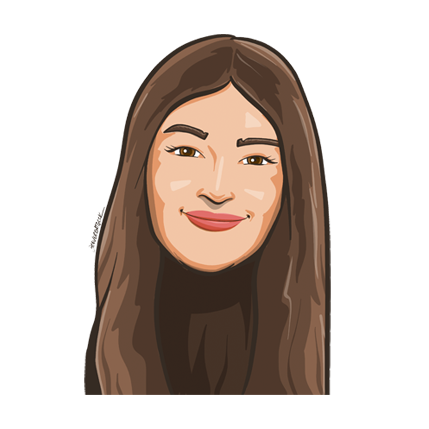 An avid writer and aspiring marketer, Snigdha is a student at Concordia University's John Molson School of Business.