A Guide To Google Workspace for Education Fundamentals
Reading Time:
4
minutes
How much do you know about Google Workspace for Education Fundamentals? Chances are, probably not a lot.
But in spite of this, Google's suite of easy-to-use tools and services is used by more than 170 million students and educators worldwide. From a recent rebranding to an updated price plan, this guide covers everything you need to know about Google Workspace for Education and its basic offering, Google Workspace for Education Fundamentals.
What is Google Workspace for Education Fundamentals?
Google is a big player in a lot of fields. From internet-related services and products, a search engine, cloud computing, to even software and hardware, they're a household name for almost everything on the planet.
While we're all familiar with Google Workspace, the tech giant also offers an exclusive platform complete with countless features that help facilitate learning, collaboration, and communication among students worldwide. In other words, they designed a platform tailored to the needs of educators and students, complete with tools they're already familiar with, such as Classroom and Meet. And that, ladies and gentlemen, is called Google Workspace for Education Fundamentals.
I think you can tell — it's all in the name. Google Workspace for Education Fundamentals is a set of intuitive, simple tools that help schools collaborate, streamline teaching, and keep learning safe, both inside and outside the classroom.
What does it include?
The no-frills Education Fundamentals plan includes all the tools you know and probably already love. You'll find them grouped into four categories — tools to boost productivity, enable collaboration, organize tasks and facilitate communication.
Productivity tools
Docs: Google Docs is an online word processor that is part of the Education Fundamentals suite of free, web-based tools. With Google Docs, you can create and edit text documents right in your web browser without using any special software. The best part is that multiple people can work on it simultaneously. This way, you can see every change when it is made.
Slides: Slides is a presentation program that comes with the Education Fundamentals suite of free online educational tools. With Google Slides, you can create, present, and collaborate on online presentations in real-time and from any device. Additionally, you can export the presentations as Microsoft PowerPoint files too.
Sheets: Sheets is a spreadsheet program that lets you create, edit and collaborate on spreadsheets on any device, with no additional software needed. In addition to that, since changes are automatically saved in the version history, you can undo changes or view edit history too.
Drive: Google Drive is a file storage and synchronization tool that lets you store, share and collaborate files and folders across a plethora of devices, without the need to download any software or waste any personal storage space on your computer. Furthermore, you get 1TB of storage, all for free!
Forms: Google Forms is a survey administration software. With it, users can create and distribute online forms and polls, and analyze responses in real-time with automatic summaries.
Collaboration tools
Classroom: Classroom is a free blended learning platform that helps educators create an all-in-one place for teaching and learning. You can manage multiple classes from one place and have all your learning tools at your fingertips. Give your class more flexibility and mobility with the ability to teach and learn from anywhere.
Assignments: Assignments combines the ability of Google Docs, Drive, and Search into one tool for collecting and grading student work. With streamlined workflows, originality reports, and comment banks, you can save time, ensure student work is authentic, and give students constructive feedback.
Communication tools
Gmail: Gmail is a free email service included in the Education Fundamentals. It is a cloud-based email service that stores your email securely. You can check your messages from any computer or device that has a web browser. Gmail users can join or start video meetings right from their Gmail mailboxes if their administrators allow it.
Meet: Meet is a video-communication service from which you can join calls from anywhere. Just click and meet with no plugins or downloads needed. Integrate seamlessly with Classroom and other Google Workspace for Education products to make joining and presenting meetings a breeze.
Chat: Chat is a communication software that offers direct messaging, team chat rooms, as well as a group messaging functionality that allows users to share Google Drive files. Both this and Google Meet are replacements for Google Hangouts.
Organizational tools
Keep: Keep is a note-taking service that allows users to record plain-text notes and organize, edit, or share them with others online. You can also use Google Keep to create voice notes, as well as schedule time and location-based reminders.
Calendar: Google Calendar is a time-management and scheduling calendar service. You can use it to manage and schedule meetings, get reminders and stay on top of all your upcoming activities.
Is it free?
And now for the best part… yes!
Google is continuing to provide these products to institutions across the world while restructuring the editions to better meet their unique needs. So, there are multiple plans available to meet the needs of an individual or educational institution. Here's a quick breakdown of all the plans they offer.
Education Fundamentals—Includes tools to support teaching and learning, such as Classroom, Google Meet, Google Docs, Google Forms, and Google Chat.

Google Workspace for Education Standard—Offers the same tools as Education Fundamentals, but with more advanced security, administrative and management features.

Teaching and Learning Upgrade—Enhances video communication, enables Classroom additions, and provides other tools and features for the Education Fundamentals or Education Standard edition.

Google Workspace for Education Plus—Combines the features of all other plans with added features for certain services, such as attendance tracking in Google Meet.
All qualifying institutions are eligible for free access to Education Fundamentals. Education Standard, Teaching and Learning Upgrade, and Education Plus all require a paid subscription. In conclusion, Education Fundamentals are a great asset to any educator, student, or organization out there. Whether you're a teacher, a student, or an organization's admin, don't be afraid to experiment. The functionality within Google Apps for Education is plentiful, and best of all, it's free. So take advantage of it while you can!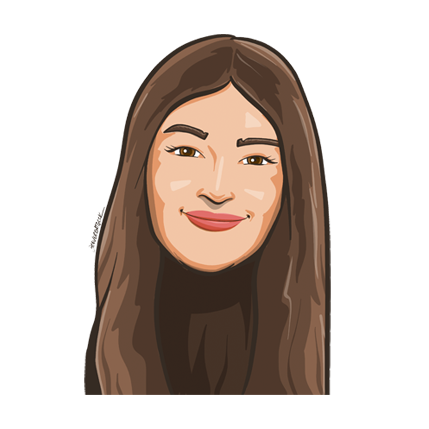 An avid writer and aspiring marketer, Snigdha is a student at Concordia University's John Molson School of Business.