A Guide to Maternity Leave in the USA
Reading Time:
5
minutes
Having a baby is one of the most exciting times in a woman's life. It's also a time when many women have to take a leave of absence from work to recover from childbirth and bond with their newborns.
This can be a difficult time for working mothers, who must balance their responsibilities at home with their career demands. Let's take a look at how maternity leave works in the United States.
Maternity Leave in the USA
The Federal Law
The first thing to know is that there is no federal law mandating paid maternity leave in the US. It's the only developed country that doesn't offer parents some type of paid leave benefits. However, President Joe Biden has been pushing to enact the American Families Plan, which would include paid leave for parents.
Family and Medical Leave Act (FMLA)
The Family and Medical Leave Act (FMLA) is a law that requires employers to provide at least 12 weeks (3 months) of unpaid family leave time after the birth of a child or after the adoption of a child. The first 12 weeks of a baby's life are crucial for moms to recover physically and bond with their newborns.
Employees are eligible for this leave if:
The employee has worked for their employer for at least 12 months.

The employee has worked at least 1,250 hours over the past 12 months.

The employee works at a location where the company employs 50 or more employees within 75 miles.
Another important factor to consider is that the top 10% of earners within the company may not have access to the unpaid benefit if the company can show evidence that their absence creates significant financial harm to the organization.
The FMLA Only Covers One Person in a Couple Per Company
If the parents work for the same company, the 12 weeks are divided between them. For example, one parent could take eight weeks off while the other takes six weeks for a total of twelve weeks combined.
Government Employers
Employees of the federal government now receive 12 weeks of paid parental leave after the Federal Employee Paid Leave Act went into effect in October 2020.
Some Companies and States Do it Better
The FMLA ensures parents' job security but does not protect employees who go on paid leave with their employers. Receiving the correct payment from being on leave is between the firm and the employee. Although employers in the U.S. are not required to offer paid parental leave for mothers, some do to attract and retain employees. Additionally, some states have laws that do protect and guarantee employees paid family leave (see State Laws for Maternity Leave section).
While the law requires a minimum of 12 weeks of unpaid leave for new parents, companies can extend the number of weeks and offer a partial salary to parents, although this is not required.
The Pregnancy Discrimination Act
Another federal law that offers protection to new parents is The Pregnancy Discrimination Act (PDA). This law prohibits employers from firing, hiring, or denying a woman a promotion because she is pregnant.
Facts and Figures
40%

of women don't qualify for the FMLA, which grants 12 weeks of unpaid leave

25%

of women come back to work after only two weeks after giving birth

55%

of employers offer paid maternity leave

When Should I Take My Maternity Leave?
Some women begin taking their leave a week to a month before the expected birth. This allows them time to rest or prepare for the delivery. Other women wait until the last moment to maximize their time with the baby once they arrive.
The FMLA requires that you provide your employer with at least a 30-day notice of your intentions to take unpaid family time. Your boss will appreciate any additional advance notice to plan around the time you are absent.
Plan Your Maternity Leave
Check with your human resource department regarding your family leave time:
Determine if there is a state family leave mandate

Find the policies and restrictions on using vacation, sick, and unpaid time together

Check with your boss about any concerns related to your time away

Inquire about what happens to your benefits while you are on leave, whether or not anything changes, and who pays your premiums while you are on leave
How Long is the Average Maternity Leave?
The U.S. offers 12 weeks of unpaid maternity leave or parental leave. But the average maternity leave may be shorter as parents head back to work to make up for lost earnings. The average time for maternity leave in the USA is around ten weeks.

State Laws for Maternity Leave
While the US does not have federal paid maternity leave, the state and local laws vary.
Some states guarantee paid family leave, which is typically funded through employee-paid payroll taxes and administered through disability insurance programs. These are California, Massachusetts, New Jersey, New York, Rhode Island, Washington, Oregon, Colorado, Connecticut, plus the District of Columbia. Colorado and Oregon have enacted paid leave laws but are currently setting up the programs.
California offers up to four weeks of paid leave for normal pregnancies and up to eight weeks for mothers who undergo a cesarean section.
Others have expanded coverage for unpaid leave. Minnesota's family leave applies to employers with at least 21 (instead of 50) employees. Maine's family leave policy grants up to 10 weeks and applies to employers with at least 15 employees. The District of Columbia has reduced the threshold of 50 employees down to 10 employees. Some states have extended the maximum length of time away from the workplace beyond 12 weeks, including Rhode Island, Massachusetts, New York, Washington, and California.
These laws change, so always check your state laws (along with your company policy) before making any decision.
What is Short-Term Disability?
Although motherhood is not a disability, short-term disability (STD) insurance can help extend your maternity leave.
Short-term disability is a type of coverage that pays your salary, or at least a portion (50 to 100%) for a certain number of weeks for medically related needs. Larger companies frequently include this benefit, and some states have mandates requiring that it be included.
The Bottom Line
The downside of the lack of pregnancy leave and benefits in the United States is significant. Not only does a mother need time to physically recover after giving birth, but families also need time to adjust to new routines and sleep patterns. If a mother has to rush back to work after giving birth because she cannot afford the lack of a paycheck, she may not be as effective at her job compared to if she was rested and had her family life settled.
Multiple mamas taking leave at the same time? Track and plan everyone's time off with Vacation Tracker.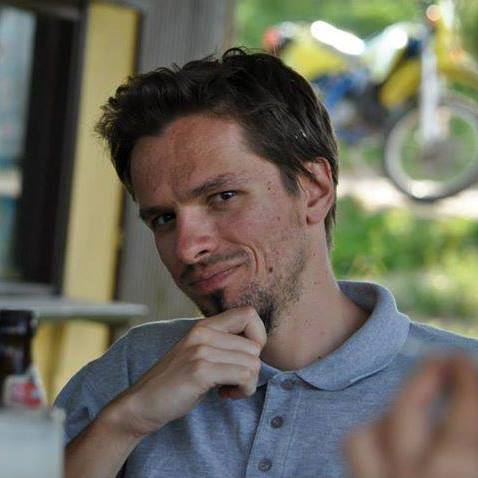 After many years of working as a programmer, Uros has finally returned to his true passion, which would be writing, as a content writer in Vacation Tracker. Human words surely bring more beauty and poetry than codes do, so one could say that today, at last, he is content as a writer. A content writer.