A Guide to Paternity Leave in the USA
Reading Time:
5
minutes
When it comes to paternity leave, the United States is definitely not the most progressive country in the world. In fact, new fathers in the US are lucky if they can get a couple of weeks off from work after their child is born.
This is in stark contrast to countries like Sweden and Norway, where new fathers are entitled to several months of paid paternity leave.
So why is the US so far behind when it comes to paternity leave?
Where Paternity Leave Stands in the USA
For one, the US does not have any national laws mandating paid paternity leave. While 92 countries across the world offer paternity leave, men in the United States are without a national paid family leave policy. In fact, it's the only developed country in the world that doesn't offer parents some type of paid leave benefits. This means that it's up to individual employers to decide whether or not they will offer paid paternity leave to their employees.
The average length of paternity leave is approximately one week in the United States. In comparison, the average paid leave reserved for fathers in the European Union is around 6.3 weeks, whereas the OECD average is 8.1 weeks.
A 2018 report from the Organization for Economic Cooperation and Development (OECD) found the U.S. last among 41 countries for parental leave laws, with all other countries guaranteeing between two and 21 months of paid leave.
The Federal Law
As mentioned, there aren't any nationally mandated paid benefits for paternity leave in the U.S. (or maternity leave, either), but employees who qualify for the Family and Medical Leave Act (FMLA) can take unpaid time off, whereas certain states and private companies offer paid leave.
Family and Medical Leave Act (FMLA)
The Family and Medical Leave Act (FMLA) is a law that requires covered employers to provide at least 12 weeks (3 months) of unpaid paternity leave time after the birth or adoption of a child. These first 12 weeks of a newborn are crucial for mothers to recover physically and for fathers to bond with the baby. FMLA is the only federal legislation guaranteeing unpaid job-protected leave for both parents in the USA.
FMLA applies to fathers and non-birthing parents and mothers, and in 2015, the law was amended to include same-sex couples.
Employees qualify for FMLA benefits if they:
Have worked for their employer for at least 12 months (a minimum of 25 hours per week) or have worked at least 1,250 hours over the past 12 months

Work at a location where the company employs at least 50 employees (within a 75-mile radius)
There are a couple of exceptions to this rule:
You may not be covered if you're among the top 10 percent of wage earners
Employees with incomes that account for the top 10% of wages for the business may not have access to the unpaid benefit if the company can show evidence that their absence creates significant economic harm to the organization.
The FMLA Only Covers One Person in a Couple Per Company
If the parents work for the same company, they are only allowed to take a combined 12 weeks of parental leave – divided between the two of them (i.e., each could take weeks off, or one could take 4 weeks while the other takes 8 weeks).
Time off is unpaid under the FMLA, which is a barrier for those who can't afford to take off three months of work without receiving a paycheck. About 60% of people who have access to FMLA leave don't take it because they can't afford it. It's an unfair game, where poor fathers can't access unpaid leave, but rich fathers can. For many Americans, family leave is unpaid or a combination of vacation and sick leave.
For The Times They Are A-changin'
The good news: the times are changing, and this time for the good. Even if you're not eligible for leave under the FMLA, you may still take paternity leave. In fact, more private companies and some states (which are typically more generous than the FMLA) are introducing paternity leave and other inclusive family leave policies.
Some States Are Better Than Others
Paternity leave laws vary from state to state and even city to city. Despite the desperate need for paternity leave in the U.S., only a handful of states and cities have passed paternity leave laws.
State Laws for Paternity Leave
As there is no federal paid paternity leave, it's down to the states to figure out. Nine states plus the District of Columbia currently guarantee some sort of paid paternity leave (or will soon begin):
New York State

California

New Jersey

Rhode Island

Washington state

Washington, D.C.

Massachusetts (taken into effect 2021)

Connecticut (taken into effect 2022)

Oregon (will take effect in January 2023)

Colorado (will take effect in January 2024)
These state laws can change, so please check State Labor Laws for updates.
Cities That Provide Paid Paternity Leave
Many city governments give paid paternity leave to municipal employees, including Atlanta, Austin, Boston, Chicago, Hoboken, Kansas City, Miami Beach, Nashville, Pittsburgh, and Salt Lake City.
Some Companies Do it Better
Even if your state doesn't offer any kind of parental benefits, your company may have its policy regarding paternity leave.
While the law requires a minimum of 12 weeks of unpaid leave for new parents, companies have the option to extend the number of weeks. This leave could range from a few weeks to a few months, and sometimes it could offer a partial salary to parents.
More and more Western companies now offer generous family leave for employees, sometimes a lot more than the bare minimum. Giving parents access to paid time off has a positive impact on the well-being and loyalty of their employees. Big companies like Google (Alphabet), Meta (Facebook), Microsoft, Procter Gamble, and Amazon are champions in this field.
Government Employers
Employees of the federal government now receive 12 weeks of paid parental leave following the birth or adoption of a child (since October 2020). Also, all government agencies and public and private school employees qualify, regardless of the number of employees.
Final Thoughts
Overall, the United States lags behind much of the rest of the world when it comes to paternity leave. This is due to a lack of national laws mandating paid paternity leave and the fact that the US does not offer paid family leave for new mothers.
Despite the challenges, a growing number of companies in the US are starting to offer paid paternity leave to their employees. And as more and more fathers take advantage of this benefit, it's likely that the US will eventually catch up to the rest of the world when it comes to paternity leave.
Tracking employee time off has never been so complicated with all the available leaves for employees. Fortunately, our leave tracker simplifies the process. Give it a shot today.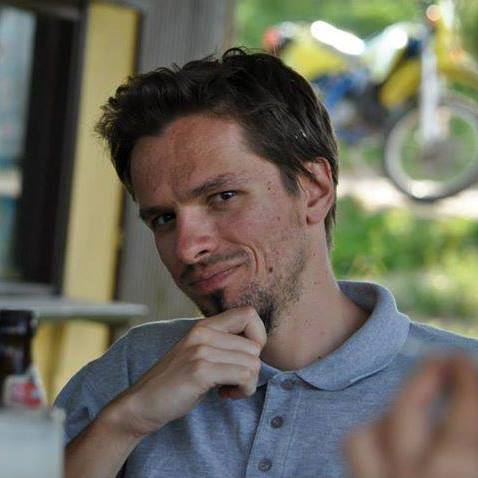 After many years of working as a programmer, Uros has finally returned to his true passion, which would be writing, as a content writer in Vacation Tracker. Human words surely bring more beauty and poetry than codes do, so one could say that today, at last, he is content as a writer. A content writer.