A Guide to Vacation Tracker for Remote Teams
Reading Time:
4
minutes
We all know that remote work, when handled correctly, is the way of the future. If you're thinking of switching to Vacation Tracker or are a current user, listen up! This article is for you. Here is our ultimate guide on how Vacation Tracker for remote teams can supercharge your organization's leave tracking efforts.
Introducing Vacation Tracker
Keeping track of time off for a remote team can get tricky. Sure, spreadsheets are great. But just how far can you go with tracking leaves manually?
Manual leave tracking is tedious, time-consuming, and most importantly prone to human error. Moreover, spreadsheets are only useful for storing data, not tracking it. This method of leave tracking does not take into account important details such as accrued holidays, rollover days, and WFH days, among other important factors like varying leave policies.
Today's companies have versatile needs. And for that, they need a versatile leave tracking solution. That's where Vacation Tracker steps in. Managing time-off should be a simple process, and Vacation Tracker makes it just that.
Vacation Tracker helps simplify your company's leave tracking process to just a few simple clicks on your computer. The benefits of an automated leave tracking system are numerous. It saves time, money and improves efficiency in any organization. Some of the biggest companies like H&M, Nike, Bell, and more use Vacation Tracker, making it clear why HR departments all around the world love it.
What makes us different from other leave tracking tools? We're glad you asked. We're a one-of-a-kind service for time off management. Whether you're part of an all-remote team or have a mixed remote and office culture, we work to fit your organizational needs.
This guide focuses on the benefits of using Vacation Tracker for remote teams, and how it can help your employees work more efficiently.
First things first… get your free trial!
Signing up for a free trial with Vacation Tracker is as easy as requesting or approving leaves. You can do both with just a few clicks. Users can sign up for a free 7-day trial to experience the magic of easy leave tracking themselves. Wanna know the best part? You don't need a credit card to sign up! Our 7-day introductory trial period can help you decide if Vacation Tracker is the right choice for your remote team.
Manage employee holidays in different locations
It's a well-known fact that all vacations are not the same. Each country often has its own set of leave laws, local holidays, and leave policies. For example, in the US, all government offices and schools are closed from December 21 to 25 every year. In India, it's from December 25 to January 5. If you're a company with employees spread out across various regions, will you actually be able to track their time-off from a single spreadsheet? Yeah, we didn't think so.
So, what's the solution? Our employee holiday calendar.
With Vacation Tracker, Administrators can choose to import the holidays of each country their employee is located in. If you manage remote teams across multiple countries, you can import all relevant holidays for those countries to your dashboard. From the top of the tab, you can also Select or Unselect the holidays you want to import, or only pick a few.
Furthermore, Administrators can also choose which teams the holidays apply to. Last but not least, if your Vacation Tracker calendar contains too many holidays, you can delete the holidays that aren't relevant to your teams.
Set up daily/weekly notifications
Thanks to Vacation Tracker, you'll never have to wonder when your coworkers are out of the office.
Vacation Tracker's notifications feature can be customized to the needs of your team. Regular notifications help your employees stay up-to-date on the scheduled leaves for everyone in your organization. Your teams can use this information to plan their workflow, prepare in advance for absences, and prevent last-minute surprises in the office.
Once enabled, Vacation Tracker will send a daily or weekly notification to your team in the chosen channel, at the time you specify. This notification will include information about any upcoming leaves in the following weeks, or details about any upcoming holidays.
Configure multiple Leave Types
Whether you need a half-day to make it to the dentist or a mental health day to take care of yourself, we've got you covered.
Leave Types are a special type of time-off that can be customized based on a team's internal policy and rules. In Vacation Tracker, remote teams can customize up to 25 Leave Types according to the needs of their company. The Administrators who have the highest level of clearance in our tool can configure these leaves. They are the only ones who can view and edit the company's settings, along with individual and team information.
In most cases, the default leave type is set to "Paid Time Off." However, this can be changed along with the 25 other leave types you have at your disposal. The "Settings" page allows administrators to easily customize and modify Leave Types.
Get familiar with Vacation Tracker's hierarchy of roles
In Vacation Tracker, remote teams have three roles to choose from. These roles are:
Administrators

Approvers

Users
The levels of permission and access differ for each role. Administrators are at the top of the food chain and have access to everything on the Vacation Tracker Dashboard. They can customize all settings and create teams. Each team has multiple team members (users). As a result, a team may have multiple locations, holidays, and workweeks. Creating multiple teams (or departments) can help you manage the leave requests received and assign different approvers for each category.
Administrators choose the approvers, who have the power to approve or deny leave requests by users that are assigned to them.
The least privileged are the users. Users can request various leave types determined by their Administrators, check their leave request status, remaining leave days, and leave history, and view their team's scheduled leaves.
Use the Administrator Dashboard
Unlike other dashboards out there, the Vacation Tracker dashboard has all the necessary data in one place. Why waste time switching between different tools?
The Vacation Tracker Administrator Dashboard is a one-stop shop for Administrators to easily approve or deny requests, manage team notifications, and get a daily, monthly, and yearly overview of the team's vacations and days off.
Your Dashboard also lets you manually set the number of vacation days for your team members, create multiple teams, see your team history, set vacations, use calendar feeds, and export your data in a CSV file.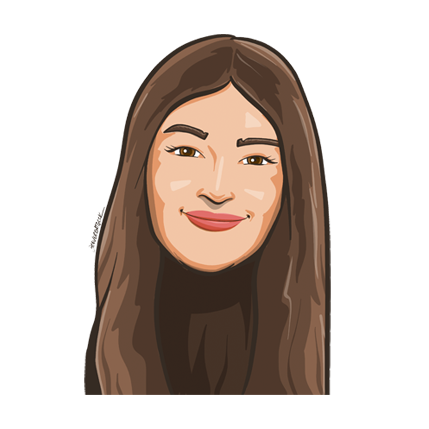 An avid writer and aspiring marketer, Snigdha is a student at Concordia University's John Molson School of Business.