A Handy Guide To Team Building For Remote Teams
Reading Time:
4
minutes
Life away from the office can often feel a little lonely.
You're no longer surrounded by the other members of your team, who you've spent hundreds of hours trying to beat at foosball or arguing over whose turn it is to make the tea. There are no more training sessions and meetings and free drinks and chit-chats and pub lunches and… well, you get the idea. Furthermore, when you need some help with a task, who do you ask?
Sure, you could try and recreate the same work environment in a remote team — but without crew members literally breathing down each other's necks, you're going to need to find alternative ways to spark creative collaboration and team building for remote teams online.
Luckily, remote relationships are just as easy to develop. The best thing about remote relationships is that you can't escape them. Whether you communicate through Slack or Microsoft Teams, you can still get the camaraderie of being in proximity even though you are physically miles apart.
Why is team building for remote teams important?
Team building activities are very important if your team is remote. This is for a number of reasons.
Having a strong team around an employee creates a support system. If they know who is listening, they'll feel empowered and can share their ideas more effectively.

In times of difficulty, remote working can be isolating and lonely, so creating a sense of togetherness can boost morale and happiness.

Employees who really know their teammates can collaborate better with incredible results when they know their strengths.

Strong company culture is built through team building. Establishing a company culture, especially remotely, will help you to improve communication within and outside the organization.
Remote teams have a special set of challenges to overcome. But if you know what kind of activities to incorporate, you can have fun together and create a real bond. So if you're missing the office banter, grab yourself a pair of headphones and get into these remote team-building activities.
How to ace team building for remote teams
Create a virtual break room
It's true. There are few things quite as magical as the spontaneous scatter-brained office chatter that happens over random things each day. It builds camaraderie, a sense of teamwork, and allows people to bond quickly. Fortunately, there are ways to revive this same dynamic for remote teams.
Over the years, remote teams have counted on one thing to help them feel connected. And that's team building, in the form of 'virtual break rooms'. These are spaces where team members can socialize with each other either at specific times or through spontaneous meetups. It's a virtual water cooler where you can chat about work or life with your colleagues. A place where people can make friends, exchange funny stories, and relax over a cup of coffee.
Start a feel-good focused channel
If your remote team uses Slack as a team collaboration tool, this is the perfect way to foster team building via Slack.
Have you had a good laugh? Heard an awesome song on the radio? Made a major career step recently? Share it with the team. Everyone needs good news. It's easy to get stuck in a rut and find yourself spending 8 hours straight in front of your computer. By starting a "good news" conversation channel, you can bring some fun, inspirational, and happy stories into your day.
So, start a dedicated good news channel to de-stress and lift your mood with daily doses of good news from your remote team. It'll do wonders for team building in remote teams, we promise!
Host a virtual Happy Hour
Bottoms up! Who says you can't virtually unwind with your remote team after a long, hard week of work?
Host a virtual happy hour for your employees at the end of each working week. This will give everyone a chance to relax, catch up and chill with their teammates after working so hard. So if you're done with work, put on your best drinking hat and enjoy an unforgettable virtual happy hour with your remote team.
Play online games together
Virtual team building games for remote teams are a lot of fun and can make your relationships feel closer, regardless of where you're working. From trivia games, and escape rooms to the old-school Tic Tac Toe, there are plenty of games to keep everyone entertained for hours on end. These games will help your inner child come to life, all while strengthening your relationship with your teammates.
You can do this during working hours, with a small icebreaker game in between all those conference calls. Alternatively, you could also set up team building games that can be played over a longer time, and keep a scoreboard in Slack. By doing this, you'll boost team building, keep your team engaged, and also inject some fun into your normal work routine.
Meet up in-person
We know, we know – it sounds counterintuitive, but believe us – this is the best way to encourage and grow team building in remote teams. You may think that as a remote team, it's easier to use remote communication instead of meeting in person. We've found that there is no better way for teams to come together and build strong work relationships than by meeting in person on a regular basis. Whether it's once a week or once a year, ensure that you make plans to see your co-workers physically.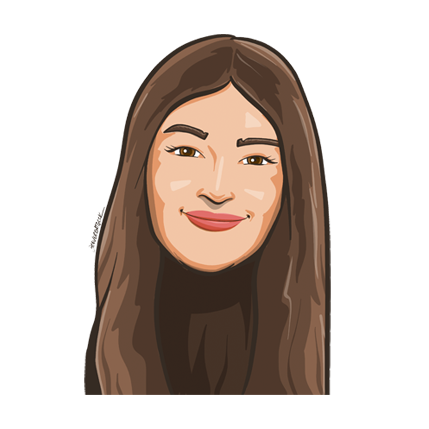 An avid writer and aspiring marketer, Snigdha is a student at Concordia University's John Molson School of Business.