An Update on Paid Sick Leave in Canada
Reading Time:
4
minutes
Oh, Canada — the great white north. The birthplace of poutine, ice hockey, maple syrup, and Justin Bieber. But what good is a national anthem if it doesn't include an equally good paid sick leave policy to match, eh?
While the U.S. is busy trying to repeal Obamacare and mulling over a travel ban, Canada has introduced 10 days of paid sick leave. Yes, you read that right. In a sudden fit of conscience, the Liberals (backed by Prime Minister Justin Trudeau) have reneged on their promise to give workers in the federally regulated private sector 10 days of paid sick leave annually. So without further ado, here's everything you need to know about it!
Legislation for 10-day paid sick leave
As a result of new amendments to the Canada Labour Code, federally regulated workers now receive 10 days of paid sick leave. Now, they do not have to choose between paying their bills or going to work sick. This was one of Prime Minister Justin Trudeau's campaign promises back before the election, and it's great to finally see his promises live in action.
The legislation that will amend the Canada Labour Code will be bought into fruition by Honourable Seamus O'Regan Jr., Minister of Labour, and the Honourable David Lametti, Minister of Justice and Attorney General of Canada. O'Regan described the move as an "important step in the fight against COVID-19 and a necessary addition to the social safety net that organized labor has been advocating for."
Around 955,000 employees – or 6% of the Canadian workforce – working for 18,500 employers could be affected by this new policy. This includes those in the interprovincial air, rail, road, and marine transportation sectors, banks, the postal service, and courier services, among others. It is anticipated that the federal government will consult with employers and workers regulated under federal law regarding the implementation of this legislation. Currently, federally regulated industries offer employees five personal types of health and safety leaves:
personal leave

medical leave

work-related illness leave

leave of absence for members of the Reserve Force

COVID-19-related leave
B.C.'s paid sick leave changes
All B.C. workers, rejoice!
Paid sick leave will officially be standard for workers in British Columbia, with a minimum of five paid sick days each year. BC announced that employees covered by the Employment Standards Act (ESA) will be able to take up to 5 paid sick days. They can be taken for any personal illness or injury (Paid Sick Leave). The rule goes into effect starting January 1, 2022.
"Beginning in the new year, workers will no longer lose pay for making the responsible choice of taking a sick day," says Premier John Horgan. "The pandemic has highlighted that when workers don't have paid sick leave, it's bad for them, it's bad for their co-workers and it's bad for their employers."
This includes all part-time, temporary, or casual workers, provided they have worked with their employer for at least 90 days. For these days, which do not need to be consecutive, employers must pay their employees their regular wages.
What's noteworthy is that this new paid sick leave is in addition to the existing three unpaid personal illness or injury days that employees covered by BC's ESA are entitled to each year, provided they have been working for at least 90 days. As a result, starting January 1, 2022, eligible employees in the province will be entitled to up to 8 personal illness or injury leave days per year — 5 paid days and 3 unpaid days.
What about the private sector?
On November 26, 2021, the federal government announced the introduction of Bill C-3, An Act to amend the Criminal Code and the Canada Labour Code. After it makes its way through the legislative process, Bill C-3 will amend the CLC in order to provide 10 days of paid sick leave per year to workers in the federally regulated private sector.
Now the only question that remains is, will other provinces follow suit?
Abolition of COVID-related leaves in the Canada Labour Code
With COVID cases sliding down and no dangerous variant on the horizon (for now), Canada has decided to make a few other changes to its leave policy.
The Canadian Labour Code (CLC) repealed two job-protected COVID-related unpaid leaves which were temporarily provided to employees working in federally regulated workplaces on November 20, 2021. These leaves were:
a leave of up to four weeks that could be taken as many times as necessary if the employee was in one of three specified situations; and

a leave of up to 42 weeks that could be taken if an employee was unable to work because they had to care for a child under 12 for specified reasons, or provide care to a family member who required supervised care for certain reasons.
The C-2 Bill
As a response to the abolition of COVID-related leaves, another bill called the C-2 was introduced by the federal government. Bill C-2, if passed, would, among other things, reintroduce the COVID-19 leave of absences that were repealed from the CLC on November 20, 2021. Bill C-2 would provide a COVID-19 leave of absence of:
Up to 6 weeks if the employee is unable to work because:

they possibly contracted or tested positive for COVID-19;

an employee has underlying conditions, is undergoing treatment, or has contracted other diseases that, in the opinion of a doctor or nurse practitioner, person in authority, government or public health authority, require medical treatment and would make them more susceptible to COVID-19; or

they have to isolate themselves due to concerns about COVID-19 because they have been advised to do so by their employer, a physician, a nurse practitioner, an official, or the government.

Up to 44 weeks if the employee can't work because, in certain circumstances related to COVID-19, he or she must take care of children under 12 or family members who need supervised care.
Canada's sick leave stance against the world
All in all, Canada gets a passing grade on sick leave. Not a distinction to hang up in the living room like Finland and Australia, but something to be proud about nonetheless.
In Canada, only public sector employees are eligible for paid sick leave. Federally-regulated employees are entitled to 17 weeks of unpaid sick leave after working for the same employer for three months, during which time job security is guaranteed, according to the Canada Labour Code. If requested by their employers, they must present a medical certificate. Furthermore, the Employment Insurance Act also entitles some employees to cash benefits.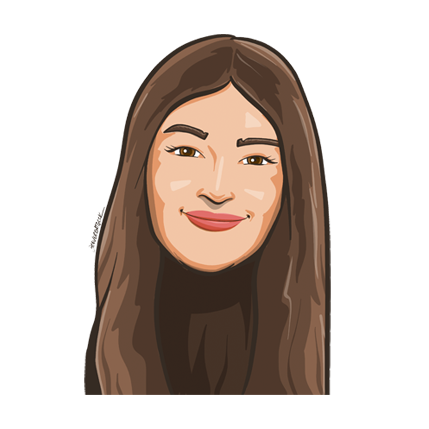 An avid writer and aspiring marketer, Snigdha is a student at Concordia University's John Molson School of Business.