Can an Employer Refuse Vacation Time in Canada?
Reading Time:
3
minutes
All Canadians reading this article raise your hands! There's a lot to be happy about if you're a Canadian or you currently live and work in Canada. You're expected to live long (up to three years more than the average American for instance), you're more satisfied with life compared to the rest of the world, your school system is great and it seems like politeness really does matter when it comes to improving your overall health.
Is Canada really that awesome?
We can say many things in Canada are great; however, there are few things even the happiest Canadians would envy about. One of them is definitely the number of vacation days an average Canadian gets compared to the rest of the world.
So, how many vacation days there are in Canada?
By the research Center for Economic and Policy Research done almost six years ago, Canadians are at the bottom of the ladder when it comes to paid vacation days. To be more precise, Canadians get only 10 paid vacation days per year and when we add up 9 holiday days Canada has, we come up with a total of 19 paid days off from work in Canada. With these numbers in mind, we have to say that Canada has some of the worst paid vacation time in the world.
The concept of annual vacation only seems simple, however, there's more to it when it comes to Canada
Even though most Canadians know how many paid vacation days they have throughout the year, there are still some gaps in understanding both employers and employees about it. Seems like employees don't fully understand the nuances of the number of vacation days they are entitled to, and employers continually fail to understand how vacation time and pay really work.
Both sides typically make assumptions and, in some cases, encounter unpleasant surprises. And that's where unpleasant situations may appear.
For instance, some employees may fail to use their vacation hoping they were able to "cash it in", only to find out they lost their vacation days completely due to the "use it or lose it" vacation policy. On the other hand, many employers are exposing themselves to liability because they failed to ensure their employees take the minimum vacation days.
It may seem that the concept of vacation is simple, however, it's much more complex than we're able to realize. Questions like who is responsible for deciding when someone is able to take a vacation, what's happening if someone fails to use vacation days, how vacation pay works, etc should be answered promptly and preferably before you decide to take a position.
Some of the facts about the holiday in Canada that continually puzzles us include:
Failing to realize that every jurisdiction has its own minimum vacation days entitlements and not realize employers can insist on their employees take the time off when it is accrued.
Okay, the employer can make you go on vacation, but can the employer refuse vacation time in Canada?
From what we have seen so far, seems like taking a vacation is more of a complication than a pleasure. Human Resources Director recently spoke to Stephen Shore, a partner at Ogletree Deakins International LLP, who talked about whether the employer has the right to refuse vacation time in Canada. He said that technically employers have the right to do so by ensuring the employee takes time off when it's most acceptable to the company. However, Shore highlights the importance of employers noticing their employees about the times they can book a vacation.
But, can an employer revoke already approved vacation?
Take this example for instance. You've asked permission to go on a vacation and your employer approved your request. You've booked the ticket, and paid for your hotel room in advance when suddenly, your boss wants you to stay in the office. You can do two things: miss desired vacation and stay in the office or go despite your boss asking you not to. Worst case scenario: employer issues a discipline against you, however, this might not be the right time to do so. In fact, this situation can be the perfect one for an employee to press lawsuits against the employer.
Scheduling employee vacation time becomes more important than ever
Tracking time has become more important than ever, both for the employer and the employee. Employees should take their entitled vacation time in order to avoid burnout, and stay productive and engaged throughout the year. On the other hand, employers should make sure their employees take a vacation to retain them and avoid the possibility of unwelcome misunderstandings and increase employee retention.
That's why implementing a time tracking software comes as a perfect solution for many businesses. Vacation Tracker is one of them! What we like about it is its easiness and ability to adjust any business needs. All you need to do is to add it to your Slack account and we'll take it from there. With it, going on vacation becomes a pleasure, both for the employee and the employer. Why don't you try the first 7 days free trial now? Try it and tell us what you think.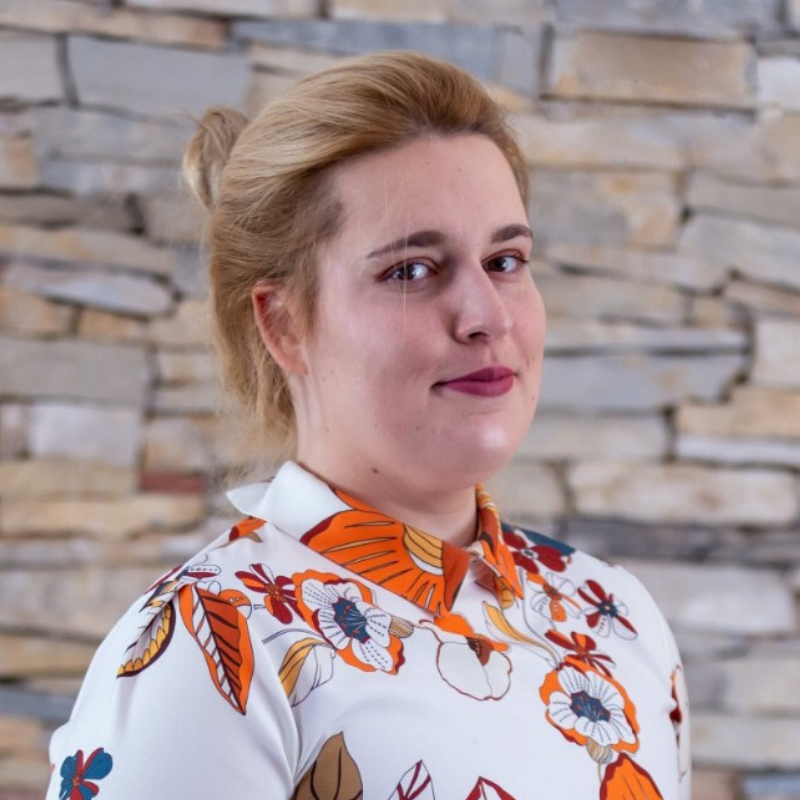 A cat enthusiast and a cupcake maniac, Ana is a freelance Content Writer passionate about HR, productivity, and team management topics. When she's not at her keyboard, you can find Ana in the kitchen, trying to make delicious cookies.