Free AI Tools Every HR Manager Should Know
Reading Time:
7
minutes
HR, meet AI. AI, meet HR.
Let's not beat around the bush. The world of HR is changing, and unless you've been living under a rock or still using a fax machine, you've probably heard about AI tools for HR. From hiring and recruitment, tracking PTO, to employee self-service, free AI tools for HR are revolutionizing how we operate, collaborate, and engage. With the right set of tools, the future looks not just efficient, but downright exciting.
Don't be shy. Take a deep dive into the digital ocean of AI tools for HR, and who knows? You might just find the perfect match for your organization. So here's to swiping right on AI, minus the awkward first dates. That's why we've compiled a list of some dazzling tools for your HR tech stack that are entirely free, and sure to put a smile on your face (and your budget's). Without further ado, let's get right into it!
Free AI Tools for HR: Recruitment & Hiring
In the past, the hiring and recruitment process could be a drawn-out and arduous task. Enter generative AI, capable of scouring vast amounts of online information from platforms such as LinkedIn. This powerful technology doesn't merely pull out relevant data; it weaves together the intricacies of an applicant's profile to optimize the hiring process.
Think about the details scattered across the web. AI can help align these seemingly unrelated bits of information, creating comprehensive profiles. For instance, it might help a healthcare organization find a qualified nurse by tracking down their certification. This capability leads to efficient identification of top candidates, based on their job history, skills, and unique characteristics.
AI doesn't just identify candidates; it constructs a complete understanding of their profiles. This comprehensive view leads to more insightful hiring, improving the recruitment process, and raising the efficiency of talent acquisition. But caution must be exercised regarding biased results, as some AI tools may inadvertently discriminate against minority candidates.
Our Top Picks
Seekout
Discover skilled professionals for specialized positions using Seekout's cutting-edge AI-powered candidate search and personalized messaging platform. This innovative tool allows you to identify top-notch candidates who meet specific requirements, such as holding medical licenses, possessing security clearances, and demonstrating exceptional technical expertise.
Seekout empowers you to tap into a vast pool of potential talent, streamlining your recruitment process and ensuring you find the perfect fit for your unique needs. With its advanced filtering capabilities, you can easily narrow down your search to candidates who possess the exact qualifications and credentials your specialized roles demand.
Skillate
Skillate stands as a cutting-edge decision-making engine, offering a seamless and efficient approach to the hiring process. By harnessing the power of AI, Skillate revolutionizes recruitment, making it easier, faster, and more transparent than ever before.
It is a game-changing AI-powered platform that enables organizations to optimize their hiring procedures from start to finish. By automating critical tasks, such as JD writing, interview scheduling, and real-time updates, and by prioritizing the candidate experience, Skillate empowers companies to make informed decisions, improve their employer branding, and secure top talent more efficiently than ever before. Embrace Skillate, and take your hiring strategy to the next level.
HROS
In the fast-paced world of talent acquisition, businesses are continuously seeking innovative solutions to streamline their recruitment processes while minimizing costs. Enter HROS, a game-changing platform that is revolutionizing the way companies find and attract top talent.
With its unique MatchMaker community and AI-powered capabilities, HROS offers a winning combination that accelerates hiring timelines and brings significant savings to the table.
Free AI Tools for HR: Employee Management
AI tools have transformed traditional training methods, providing more personalized learning experiences. They translate materials into multiple languages, foster global accessibility, and promote diversity in the workplace. AI chatbots serve as virtual tutors, providing immediate answers to queries based on training data.
The power of AI in training also lies in assessment customization. It eliminates traditional evaluation methods, leading to innovative assessment techniques that improve both learning and evaluation processes. AI also waltzes into schedule management and employee retention. Imagine the insights, the trends, the planning—it's all there, leading to enhanced business performance.
Some of our Favorites
EffyAI
Effy.ai presents a user-friendly performance management software that fosters personal and professional growth by offering a comprehensive suite of tools, including feedback, one-on-ones, performance reviews, and development plans. This innovative platform is designed to empower individuals and organizations alike to cultivate a culture of continuous improvement and development.
Gone are the days of time-consuming and cumbersome manual reviews. Effy AI streamlines the entire procedure, providing ready-to-use templates that simplify the setup and execution of 360-degree feedback evaluations. Through its AI capabilities, the platform generates detailed and insightful reports that provide a holistic view of an employee's performance, strengths, and areas for improvement.
ObviouslyAI
The beauty of Obviously AI lies in its simplicity, allowing businesses and individuals to swiftly transform raw data into cutting-edge predictive models that deliver a tangible return on investment (ROI). Unlike traditional methods that could take months to develop predictive models, Obviously AI accelerates the process, delivering results within minutes.
By eliminating the need for extensive machine learning expertise, Obviously AI democratizes access to advanced predictive modeling. This accessibility means that small and medium-sized businesses, startups, and even non-technical professionals can now leverage AI to gain a competitive edge and make data-driven decisions like never before.
HR Signal
HR Signal is a groundbreaking platform that brings real-time predictive AI insights to the world of human resources, revolutionizing how organizations manage their workforce. With HR Signal, businesses can take a proactive approach to employee retention, energizing career paths, fortifying talent development, and gaining a comprehensive understanding of critical workforce trends.
By leveraging advanced AI algorithms, HR Signal empowers HR professionals and managers to stay ahead of potential employee turnover. Instead of merely reacting to resignations, the platform provides early warning signals, allowing organizations to intervene and take measures to retain valuable talent. This predictive capability significantly reduces the costs and disruptions associated with high employee attrition rates.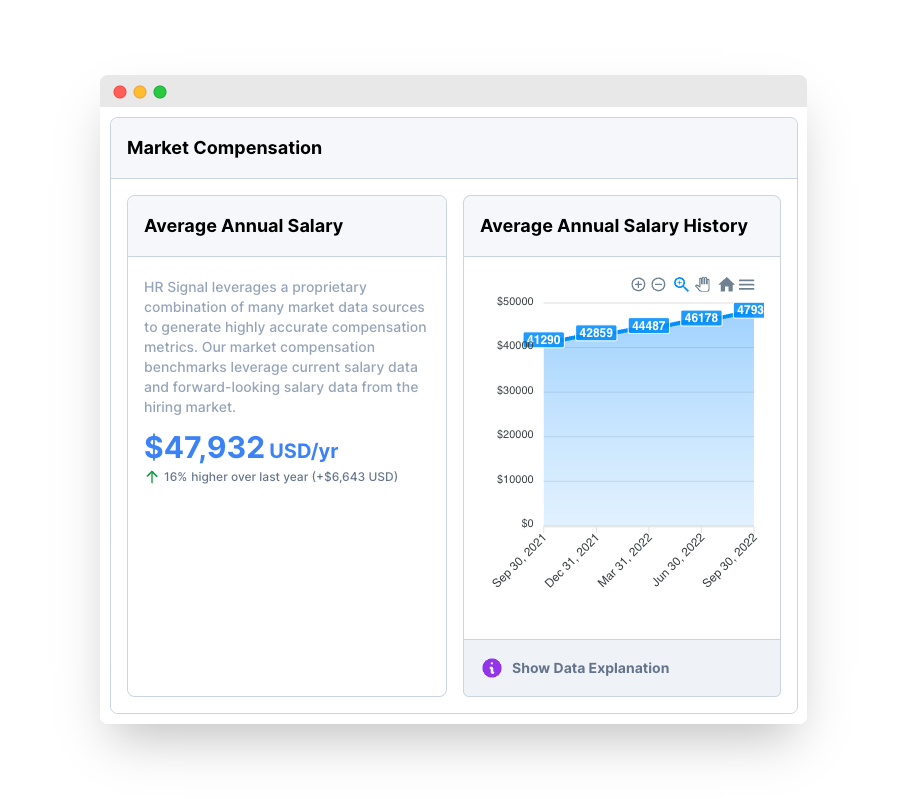 Free AI Tools for HR: Employee Workforce Planning
Forecasting hiring trends in your company? If you're still using spreadsheets, we need to talk. AI is here to replace those time-consuming, eye-squinting Excel analyses.
Manual methods of hiring forecasting and corporate strategy often involve laborious tasks like spreadsheet analysis. Analyzing both internal economic data and relevant external information, machine learning can present recommendations for optimal hiring periods and strategic pauses, providing a far more efficient approach.
AI's versatility shines in schedule management and employee retention. By processing extensive data, organizations gain deeper insights into workforce trends, helping them address employee needs and enhance business planning and performance. It's like having a crystal ball but without the hocus pocus.
Top Tools We Recommend
Leena AI
At the forefront of innovation, the Leena AI work assistant stands as an unparalleled virtual assistant, propelled by the groundbreaking WorkLM™ technology. Its transformative capabilities are reshaping the landscape of how employees approach their work, optimizing workflows, and supercharging productivity.
The Leena AI work assistant boasts a multifaceted set of features, each designed to enhance the way employees work. One of its key strengths lies in streamlining knowledge management. Say goodbye to the tedious process of searching through scattered documents or databases to find relevant information. With Leena AI, employees can access a centralized knowledge base at their fingertips, instantly retrieving crucial insights and resources to tackle their tasks efficiently.
Docebo Learning Suite
Transforming knowledge into captivating content and gauging its impact has never been easier with Docebo's comprehensive Learning Suite. This dynamic platform empowers organizations to not only create and manage engaging content but also deliver training to diverse audiences, including customers, partners, and employees. By completing the learning lifecycle loop, Docebo enables businesses to gain valuable insights into how learning impacts both their workforce and overall business outcomes.
The true strength of Docebo lies in its ability to close the loop on the learning lifecycle. By diligently tracking and analyzing learning data, organizations can measure the effectiveness of their training initiatives. This data-driven approach empowers decision-makers to understand how learning positively impacts their workforce's skills, knowledge, and performance, ultimately translating to tangible business outcomes.
Totara
Totara is a highly versatile and customizable talent development software designed to adapt to your organization's unique needs. With a user-centric approach, Totara empowers businesses to shape their talent development initiatives precisely the way they envision, ensuring optimal alignment with their goals and objectives. By seamlessly integrating skills and performance development, Totara fosters a holistic approach to nurturing employees' potential, ultimately leading to lasting and impactful success.
Whether it's tailoring learning pathways, customizing training content, or configuring reporting and analytics, Totara puts the power in the hands of learning and development teams to create a truly bespoke learning experience.
The bottom line
If you're not jumping out of your seat with excitement, then maybe you need more coffee. These free AI tools for HR are changing the game, making your life easier without emptying your wallet.
So, fellow HR warriors, it's time to embrace the future. These tools may not replace your need for human intuition, but they'll definitely give you more time to focus on what really matters: people.
Remember, these tools are only as good as the person wielding them. So go ahead, take them for a spin, and show your organization how modern HR is done. Who knows? You might just become the office superhero, after all.
And yes, you can wear a cape if you want to.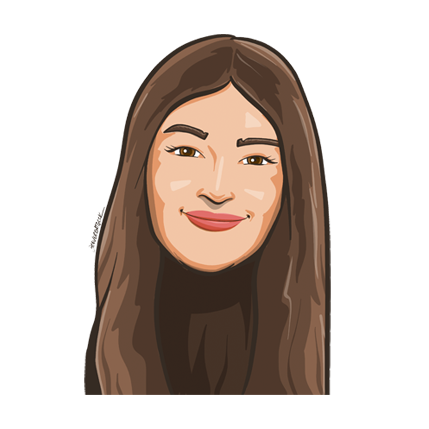 An avid writer and aspiring marketer, Snigdha is a student at Concordia University's John Molson School of Business.