How to Build Great Team Culture
Every manager knows that creating and maintaining a great team culture is difficult.
Free pizza lunches or an occasional cocktail hour just won't cut it.
A good team culture leads to productive teamwork, good morale, increased retention, and many other benefits. While it might be easy to talk about the team culture, assessing a team's culture is rather tricky. Indeed, when the team culture is good, it means that the individuals form a cohesive whole. Yet, it is a real challenge to blend different skills and personalities into a cohesive whole.
Nevertheless, let's try to unpack the elements that contribute to a productive and sustainable team culture. Then, let's figure out how any team could implement these elements to build an amazing team culture of their own.
Step 1: Pick Your Definition Of A Great Team Culture
What does it mean to have a team culture?
As a manager, you need to have a clear vision or definition of what this means to you.
Most often, a great team is one that initiates minimal conflict. Instead, issues are resolved through group discussions and collaboration.
A great culture is one that encourages teams to problem-solve in innovative ways. It might also promote the constant sharing of ideas. It's crucial to pinpoint and plan these types of discussions or brainstorming sessions.
Overall, a manager must have a clear vision of what great teamwork might look like. Then, this manager will need to share that vision to rally the team.
Step 2: Communicate Mission & Vision Regularly
Thus, a manager first needs to reflect on how he or she defines their ideal team culture. However, to get the team onboard with the concept, it must be clearly and regularly communicated.
It is recommended that the mission and vision of the organization serve as guiding principles to rally teams around common values or goals. Therefore, it is necessary that a company's mission and vision encourage positive team culture. History has shown us the effects of company visions that promote individualistic values.
While reflecting on the mission and vision of a team, a manager should assess the following:
What should be the professional values of each team member?
Which behaviors are encouraged, and what behavior would you never tolerate in the workplace?
What qualities should all people on the team have in common?
Some of these questions can become guiding principles for the mission of the company or the team. To create or strengthen a successful team culture, the importance of reiterating the mission and vision cannot be overestimated.
Step 3: Perform Some Self-Reflection
A team is a reflection of its leader. Therefore, fostering a successful team culture requires a large dose of self-reflection.
A great team culture is created and maintained through diligent work by a dynamic and tactful leader. A good manager sets the tone for his or her team. He or she can rely on the mission and vision to guide the team, but it may not be enough. If the manager doesn't "walk the talk", the team won't buy even the most convincing of speeches. Hence, being a leader requires a great amount of discipline.
The leader truly sets the tone. He or she sets the tone through the types of tools he or she chooses to use to manage the team. The situations that the leader tolerates can influence team culture. The tone of communication set by the leader also sets the culture.
Great Team Culture Also Requires the Right Tools!
While we're on the subject of tools, we want to stress how influential tools can be. Millennial employees in particular value transparency. Therefore, providing a team with a transparent way of distributing tasks or of communicating about things that matter is of prime importance.
An item of high importance to all employees is their time off. When it comes to tracking leaves, holidays, sick days, or vacations, great teams turn to Vacation Tracker. It's software that delivers effortless leave management, through a user-friendly Slack integration. But don't take our word for it.
Get a completely free 7-day trial, and see how your team reacts to Vacation Tracker.
Basically, it's essential to have the right tools, a professional personality, and an authentic persona. Without these elements, even the most charismatic of leaders will not be able to maintain a great team culture.
Step 4: Always Provide Feedback
If establishing a great team culture is hard, but maintaining it is even harder.
Maintenance of a proactive and positive culture involves giving honest and frequent feedback. A team culture where feedback is encouraged will be impactful.
This feedback shouldn't only come from the manager. A great team culture is one where everyone is able to give feedback to one another. Feedback should be a part of your team's mission or vision. It should be a natural and ongoing part of your day, not a forced dialogue.
In fact, organizations that have successful feedback loops usually have a set methodology for employees to share and receive feedback.
Step 5: Let It Evolve
Team culture should not be static.
As turnover happens, the team dynamic is bound to change, and it is important to let that happen. Being too rigid about something as fluid as team culture can only be counter-productive.
To continually evolve the culture, leaders must encourage teams to find new ways to solve problems. Leaders themselves should educate themselves about team cultures in other organizations. They could even get insights from the culture that newly arrived team members have experienced in other organizations.
So, a leader should not shy away from new ideas. New ideas should be applied to grow and improve. So fire up your curiosity, and read up on articles online to learn about best practices from disruptive businesses with proven track records such as Netflix, Google, or Zappos.
To conclude, building a strong team requires a lot of commitment from the leader. Although we mentioned that a pizza lunch alone could not create a great team dynamic, it is important to encourage occasional events and get-togethers. A final ingredient to building a long-lasting strong team dynamic is camaraderie.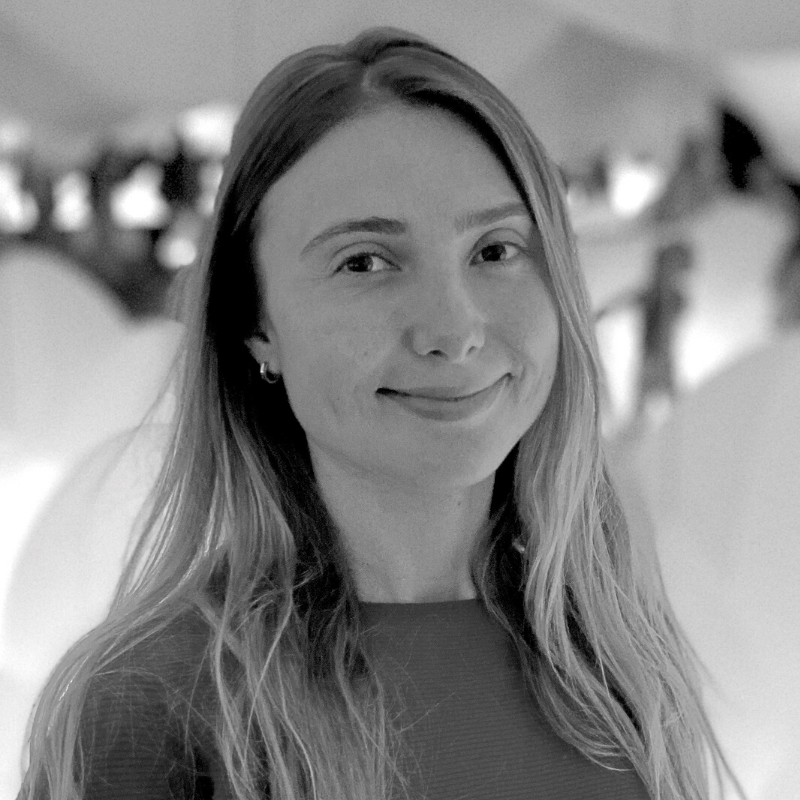 Kristina recently left behind fast-paced life of Human Resource Business Consulting to freelance as a Content Writer. A regular Vacation Tracker contributor, she can be found working remotely from her home in Montreal, usually while eating a variety of snacks.