How To Create a Vacation Calendar & Tools To Use
Reading Time:
6
minutes
The unnerving sound of your alarm clock wakes you up and all you can think of is how you're going to shut its mouth and stop this torturing sound already. You slowly rise from your comfortable bed, resisting the temptation to hit the snooze button. If you do it just once, it wouldn't hurt, right? But you know better than that and as you're making your first coffee, you start thinking about the day ahead. Already you feel suffocated when you think about your work. Suddenly, it feels so strange you were once so keen on going to the office; you had the energy, will, and motivation. Even your now boring coworkers were once funny. You enjoyed spending time with them. And then, a strangely satisfying thought pops into your mind: is it time to change jobs?
You don't want this scenario to happen and neither does your employer. There are many reasons we might feel unsatisfied with our job. Maybe we just want new challenges, we don't feel like we're advancing and we just need a chance to feel alive again. Or you just might be tired.
Employers know how expensive it is to replace a worker. They are fully aware of the fact of how big a role employee engagement and motivation levels play in the success of their business. That's why so many of them started tracking vacations as a way to boost their employees' engagement levels and make them more productive. However, tracking vacation days is not as easy as it sounds and often they just need guidance on how to do it properly. We're going to cover the basics and give some useful tips and tricks on how to turn tracking vacation days into seamlessly easy activity.
How many different leave types there are?
You must have heard it by now, but vacation days are not the only type of paid time off employees can get through the year. We're making a difference between:
Vacation days:

we tend to classify them as an accrued benefit, meaning the longer you stay in the same company, the more paid days off you'll get. The number of vacation days depends on the country you're living in and its policies so you might consult the law when you're counting the days off you can use.
Personal days:

just like the name implies, those are the days we use when we need to sort out something personal. Their number varies, but it's usually fewer than vacation given you cannot really plan them in advance.
Sick days:

is pretty self-explanatory. The number of sick days varies from country to country, and from company to company. That's why is best to determine the sick leave policy as soon as possible to prevent any possible misunderstanding from happening.
Holidays:

are firm days off all employees get regardless of how long they are at the company.
What to track when tracking days off?
Vacation tracking can become quite complicated activity as the company grows and business expands. Especially now that we have more freelancers and part-timers in the game. One additional challenge is tracking days off with hourly workers and salaried ones for instance.
The biggest "catch" is to make sure everyone gets the same amount of days off throughout the year. If you're an employer you want to have a clear picture of how many days off each of your employees took to avoid burnout among them and keep them more engaged and productive during the workday. You should be able to pinpoint "workaholics" and make sure they took some time off while ensuring their part of the work won't suffer while they're on vacation. This leads us to say, proper vacation scheduling with the employees is crucial in order to secure the workload is spread evenly, even when some employees are taking their much-deserved holiday.
What should be done to make vacation tracking a success?
As we may have said before, communication is the key to every business's success. That's why employers should aim towards obtaining healthy levels of communication among their employees to secure everyone on the team is on the same page.
Luckily, the internet era made this easier for us and we can find many online tools to help us communicate better. There are communication tools like Slack, project management tools like Asana, and storage tools like Google Drive. Those are just some of many gadgets which can help us organize better and keep everyone in the loop. When scheduling and tracking days off make sure you're communicating with your team about it and let them have the possibility to remind themselves on schedule if they feel they need it. Use these apps to improve your communication levels and make time off tracking a seamless easy process.
Which tools to use to make vacation tracking easier?
We're glad you asked. We love the fact we have so many choices at our disposal. However, a great choice can sometimes feel more like a curse than a blessing. If you type in Google vacation tracking software you'll get plenty of choices, however, how can you know what's good and what's not? Or does it even suit your business type?
Is it one of those vacation tracking software we're bound to love? With Vacation Tracker you can easily track half days off and vacation days of your team. On top of that, the time to request and approve days off is significantly decreased. All you need to do is to type "/vacation" in any channel in Slack and a journey can start.
If you're afraid your company's leave type won't work with Vacation Tracker, think twice because you can easily configure it through the "Settings" page. This Slack integration will allow you to track plenty of leave types starting from sick days, remote work, jury duty, paternity leave, and many more.
For businesses that have several offices in different locations Vacation tracker comes as a great solution. It even offers the possibility of having different administrators for each office to approve time off.
One greater thing is that you can get your reports in CSV files and adjust the information you need in them by choosing the filters in the administrator panel.
We know that investing in a product you didn't get to try might seem like a risky deal and that's why we decided to offer a 7-day free trial for you to explore all perks that the Vacation tracker brings with it. With that being said, why don't you sign up for a free demo today?
Jibble is a cloud-based time and attendance tracking software used by many businesses around the globe. It's the perfect solution for businesses that have many freelance workers because it enables managers to track their part-timer's productivity with ease.
Its features include activity updates, geolocation, reporting, billing options, timesheets, and many more. We love it because we find it flexible and accessible. It suits the ones who are working from the office, but it's perfect for the ones who are working in the field too because it can be installed both on a PC and an Android phone. Its GPS function enables employers to know exactly where their field workers are.
What we think Jibble is lacking is definitely a leave management option. On top of that, we would like to note they could benefit from adding a project management tool as well.
When we say tracking productivity is important we think about Time Doctor. This is a web-based solution, best suited for teams ranging from 20 to 500 employees. Time Doctor enables you to find out and track when each team logged in and logged off from work and what they did in the middle. Besides that, its features like work session monitoring, reminders, screenshot recording, invoicing and reporting tools are will enable you to make the most out of each team running.
If we would compare Time Doctor with any time tracking software it would be Hub Staff and if you tried this one you know what we are talking about. Its downsides would be the inability to allow IP address restrictions and lacking advanced time-tracking features. For instance, with Time Doctor you cannot really track multiple tasks at the same time.
Are you ready to start tracking time?
As you might have realized so far, tracking time requires plenty of things, and if you were imagining you can do it with a simple Excel sheet you've let your dreams go by now. But you shouldn't be afraid of diving into time and vacation-tracking adventures. Even though it might seem like a lot at first, you will profit in the long run.
That's why you should always have your priorities in front. Productivity, increased employee retention rates, boosted motivation and engagement are only possible when everyone from the team is on the same page. And one way to get there is definitely by tracking time and ensuring everyone has its share of days off.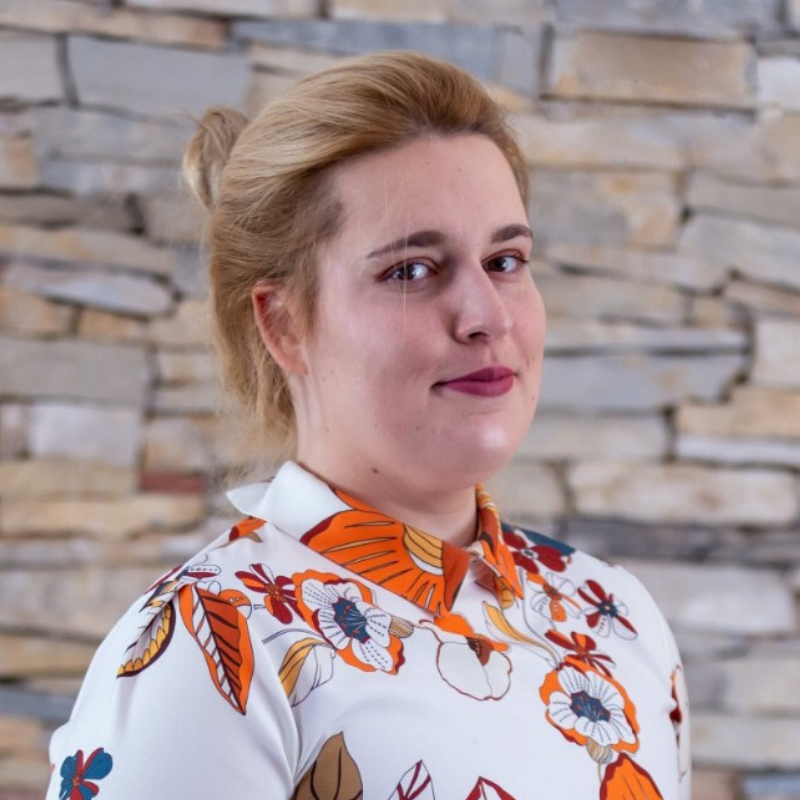 A cat enthusiast and a cupcake maniac, Ana is a freelance Content Writer passionate about HR, productivity, and team management topics. When she's not at her keyboard, you can find Ana in the kitchen, trying to make delicious cookies.