How to Effectively Manage Employee Leave from Multiple Locations
Reading Time:
4
minutes
How fantastic, your business is thriving and growing! This also means that your teams are expanding, making it more of a challenge to manage employees… especially when you have employees spread across the globe in offices from multiple locations. Things get even more tricky when vacation time comes! 🏖️ 🏖️ 🏖️ As managers and business runners, how do you deal with employees who work remotely and are about to take some time off? This article will hopefully help you navigate through this challenging task by looking at how to manage leave in multiple locations.
A little bit of knowledge goes a long way
We all know how leave laws and policies differ from one location, industry, and organization to another. For instance, paid public holidays vary depending on each Canadian province. To manage leave in multiple locations, it's a good idea for managers and team leaders to first learn more about the locations of their remote team members.
Second, it's a good idea to get more information regarding their respective leave laws. At Vacation Tracker, we also write about worldwide leave policies. If you are curious, check out our article about the sick leave policy around the world. We also have a page dedicated to leave policy. Consult our comprehensive page about leave laws and policies in the American States, Canadian Provinces, and other countries.
A communication-oriented team culture
The best way to help you better coordinate remote teamwork and manage leave in multiple locations is to talk it out as a team. Frequently approaching the subject within the team helps with building stronger team culture in that teammate is exposed to the different local realities of their coworkers, providing also better input to plan remote team projects and collaboration while reducing the risk of missing important steps, tasks, and deadlines. Communication about leave within the team also enables team leaders to better organize and distribute workloads so they can easily oversee operations on a daily basis.
Another strategy to improve team communication is allocating a specific moment for all coworkers to connect at the same time. Fifteen minutes of weekly meetings via video chat, for instance, can motivate your team to be consistent with their respective progress, give an opportunity to raise questions and valuable suggestions, hear each other's voices, and bond. As we get in touch with each other more frequently, we also get to know our coworkers better, understand the way they express themselves and their personality, and ultimately reduces team confusion and misunderstanding.
A big picture process
Managing a team where all coworkers work from the same location is different than managing a remote team where all coworkers are scattered around the globe, even though they are part of the same team. For managers and team leaders, this reality clearly plays into how teamwork should be managed. Teamwork from various locations requires some deep reflection on operating in the best possible way and suitable for everyone.
Think about identifying overall goals and specific priorities applicable to your remote team, and think about ways to standardize your tasks and procedures in order to remain coherent and consistent. Come up with a process together and fine-tune as you go by welcoming feedback and testing out ideas and suggestions from team members. Once everybody is happy with the implemented procedures, write them down step by step and have the document accessible to all team members.
Then, have an open discussion on how various time off from multiple locations affects the collaborative workload. Come up with solutions and other procedures together for cases of leave, depending on the line of work, roles, priorities, tasks, and functions. Test it out, and fine-tune it with feedback about what was successful, what was stressful, and what could be improved. Once everybody is happy with the workload in situations of coworker leave, write them down step by step and have the document accessible to all team members.
Consider using technology to your advantage
… which is another fancy way of saying… Why don't you try Vacation Tracker? (You can't act surprised by the originality of our solutions at this point!) Your organization, big or small, has probably gone through different HR-related procedures and processes that might cause occasional headaches and time-consuming tasks from employees, HR representatives, and team supervisors. Employees have to fill out leave forms to request some time off. They run after signatures for approval. Send out the completed forms through a fax machine. Wait for a response. Only then can they start planning their well-deserved vacation. The human resources department and managers, on the other hand, need to save these files in heavy, formula-packed spreadsheets from a labyrinthian filing system from a server somewhere. They must deal with back-and-forth emails, and make timely decisions at the risk of missing important information along the way depending on the different time zones, or without easy access to employees' leave history.
Gone are these dark dark days! Spare your teams the trouble of managing employee time off by replacing the entire process with a sunny, shiny, deceptively simple yet powerfully effective app to manage leave in multiple locations.
Vacation Tracker. Ta-da!
Available for teamwork platforms you already use, like Slack and Microsoft Teams, the sympathetic bot takes only a few minutes to set up so you can resolve how to manage leave in multiple locations once and for all. In just a few clicks, any of your team members based anywhere around the globe can request leave, view the team calendar time off, and consult their remaining time off days. Via our administrator's dashboard, managers can create up to 25 types of leave and specific workweek schedules, specifically tailored to the uniqueness of your organization, employee needs, and team's geographic realities.
Vacation, Paid Time Off (PTO). Half-days. Maternity leave. Work from home. You name it! And then you create it!
Manage leave in multiple locations like a vacation breeze as the Vacation Tracker app has built-in timezones and locations in their calendar leave count, so you don't have to worry about converting leave quotas, dates, time, and leave durations. All the calculations get done for you.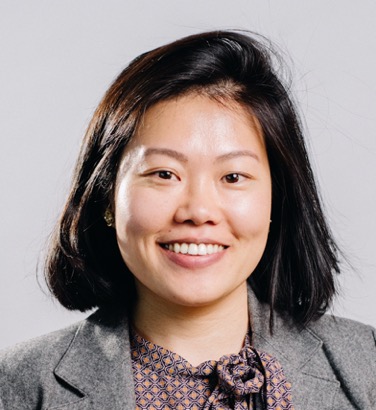 Shirley is a Vacation Tracker occasional contributor. She's held a few positions in communications, marketing and copywriting. When she's not at her laptop, you can find her daydreaming about her laptop and chasing the sun while people watching.