How to Handle Last Minute Time Off Requests
Reading Time:
5
minutes
Needless to say, handling last minute time off requests is never an easy task for any HR manager. Difficult decisions and stressful situations await, so it's always better to be prepared.
As a manager, you probably understand the value of fulfilling your team's time-off requests — even if they're last minute. Employee time off is crucial in:
But while managing everyone's PTO can be a challenging task even on a good day, handling last-minute requests can quickly become overwhelming.
There's always gonna be that one employee who tries to put in a leave request right during your busiest periods. Then you remember that it's Carla in IT's birthday tomorrow so she's taking a day off. And of course, your deadlines are almost impossible to meet, as they always are. The good news? There's light at the end of the tunnel. No matter the size or shape of your business, these tips will help you effectively manage last minute time off requests.
How to Handle Last Minute Time Off Requests
Establish ground rules for taking time off
This might seem obvious, but the best way to tame the chaos of having last minute time off requests is to streamline the process involved in taking it.
Dealing with time-off requests requires transparency and clarity. Hence, the rules that dictate time off at your company should be made clear and widely known, so that everyone knows how to plan leaves properly. This information is usually found in your employee handbook and includes the following:
A clear process of submitting leave requests

When your employees can request time off

And when they can't request time off (e.g., during busy periods)

How far in advance a time-off request should be submitted

The frequency of time-off requests

Your business-specific considerations
Everyone from employees to management should know and understand the ground rules you set for requesting time off. Doing so shows your employees that you respect their time and that you're appreciative of their hard work.
Clearly dictate a timeline for making requests
It's important to clearly dictate how far in advance and how often time off should be requested in your employee handbook.
This timeline greatly depends on your individual business and can range anywhere from a week to two months. Just so we're clear, there's no one size fits all approach or magic number here. Do some number-crunching, talk to HR, and find what works for your company.
This timeframe can also depend on factors like the number of days off being requested. In the case of a one- or two-day getaway, you may only need to know two weeks in advance. But longer PTO like two-week vacations may require several months notice. Whatever your limit may be, make sure your employees know about it well in advance and keep these rules consistent for your entire workforce.
Set an "off-limits" period
Some businesses need all hands on deck during their busiest months. Others need backup staff during Black Friday-esque seasons like summer when everyone you know is out and about to bask in their PTO.
No matter which side of the spectrum you fall on, you will need to set up "off limits" during your busy months.
Hence to combat any last minute time off requests or unplanned surprises down the road, make clear any period during which employees cannot request time off. Be sure to list those specific days, weeks, and months as times when your employees can't request time off so that you avoid potential conflict and ill feelings.
As a result, both parties will be able to plan more effectively and ultimately function in the best interest of everyone. What's not to like about that?
Make submitting leave requests as easy as possible
In order to keep things clear for employees, it's important to have a standardized system that tells allows them to easily submit time-off requests.
This process entirely depends on how your company is tracking leaves. Sure, manually managing leaves using email or Excel spreadsheets is completely functional, as long as your company is small. However, as the number of employees increases, managing leave requests manually becomes a nightmare.
Leave requests start to get lost, approving them takes forever, your employees get burnt out faster and your productivity diminishes. To put it simply, it becomes a hassle for everyone involved. And no one wants that. Therefore, it's important to make the entire leave management process as easy as it can be.
The solution? Use a dedicated leave management system like Vacation Tracker to do it for you. Manual submission is effective, but the simplest solution is often digital. With just a few clicks, the entire leave management process gets automated, freeing up your HR department's precious time.
Have backup options ready (just in case)
Let's face it — emergencies happen, whether you like it or not. What matters more is that you're prepared to deal with them as they come.
In this case, having a few on-call employees or backup options to ensure that your can easily grant last minute time off requests helps tremendously. Create a backup employee list to avoid the stress of contacting your entire staff while you seek a replacement at the 11th hour. Or you can also build an employee rotation schedule. The possibilities are endless!
Keep your employees informed and in the know that they're on back-up if something were to happen. You can also reward them for being there with additional perks such as overtime pay, more PTO days, etc.
Consider both ends of the spectrum
It's important to consider both the needs of your employees and your business when handling last minute time off requests.
We all know a thing or two about last minute time off requests. Whether you're talking about a quick trip to the beach or that highly-anticipated Burning Man festival, employees and employers alike are likely to be affected by these last minute decisions. It's important to consider both the needs of your employees and your business when handling these requests, not just because the fireside stories are often better than what the company has in store for you, but also because those little emergencies can actually turn into bigger ones if left unfixed.
Create policies to combat overlapping requests
You should have clear protocols in place for different scenarios outlined in your written time off policy. This will help you better evaluate time off requests as and when they come. You can sort this out in the following ways.
First come, first served
As a manager, it's important that you take a first come, first serve approach to leave requests.
If you work in a smaller team or company and can only handle a single absence at once, being fair to the employee who asks first is essential. This encourages your staff to submit leave requests in advance, which is the whole point of what we're trying to achieve here.
Reason-based
If an employee needs to attend a funeral while the other one just wants to go to Disney World, you should prioritize the former employee's leave because it appears more pressing. Of course — this line isn't always black and white, and there might be other factors at play. But you get the picture.
Frequency of past requests
Another factor to consider is to compare the frequency of time-off requests made by your employees. If one employee has already requested multiple days off that month, and the other never makes requests, you may decide to go with the latter's request.
Final words
Although we hope that it doesn't happen too often, you're bound to run into last minute time off requests from your employees sooner or later.
Don't let it ruin your weekend, and try to see where the employee is coming from. Sometimes, these requests just come out of nowhere for one of many possible reasons, and there's not much that can be done about them. Whatever you decide, your chosen policy or permissions form should be clear, easy to understand for both employees and the managers approving their requests, and familiar to all. Preparation and planning are key in bringing peace of mind to your business. The best thing to do is to approach this situation with an understanding attitude and both parties will likely walk away satisfied!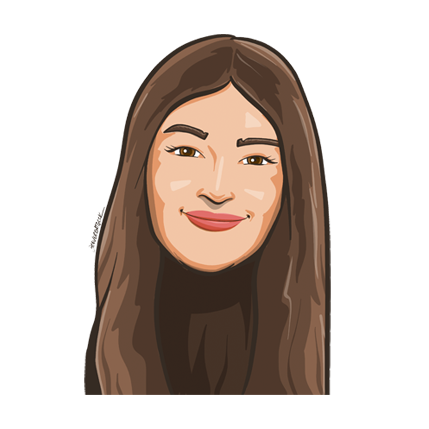 An avid writer and aspiring marketer, Snigdha is a student at Concordia University's John Molson School of Business.