How to Onboard Remote Employees
Like a nutritious breakfast is the best way to start a great day, a proper onboarding process of a new employee to your organization is one of the first crucial steps that will have an impact on employee engagement, retention, and performance. An onboarding process is typically a program created by the employer in which a new hire gets settled into this new professional environment in order to best do their job.
The new employee is introduced namely to the specific duties, responsibilities, internal structure, and culture of the organization to increasingly integrate their tasks and become fully autonomous and productive in their position. Onboarding remote employees may present additional challenges but can be just as successful as non-virtual onboarding, because in the end, it is about making sure they have everything they need and feel confident and comfortable doing the work they are hired for. Let's look at how to onboard remote employees.
Information found in this article comes from the Society for Human Resource Management (SHRM).
Be clear and prepared.
Onboarding processes and programs vary from organization, departments, ranks, and positions, with many online tools and platforms available (see For The Win and Donut). They can be thoroughly systematic and structured. Then, they can be carried out informally, in which someone from the staff briefly shows and explains the basics. Also, they can be very minimal, like reading about legal contracts, rules, regulations, and organization's policies. They can last a day or 18 months. Whatever the strategy used to onboard remote employees; planning is key. SHRM proposes the ADDIE model to create an onboarding process: assessment, design, development, implementation, and evaluation. But before doing anything, it is important for the hiring team to keep the new remote employees in mind and answer the following questions on what the remote onboarding has to accomplish:
What are the objectives or the purpose of onboarding remote employees?
What is important for them to know on the first day? What's the expectation from the employee at the end of the day?
When does it start?
How long should it last? At what frequency? How flexible can be the timeframe, considering remote employees?
What impression does the employer want to give?
What mechanisms will be used to measure the success of this remote onboarding?
Answers to these questions will help establish a plan of action to design and develop the onboarding. To ensure a seamless process, HR and IT departments must work together, with tests conducted remotely. The same goes for any training, tutorials, tests, or feedback that might be needed to onboard remote employees. Different time zones must be factored in if this applies to your organization.
Be available.
Management, HR and IT must be available for any questions new employees may have throughout the onboarding process. Dealing alone and remotely with a lot of information presented in a short period of time, it can feel overwhelming, especially with technical and access issues. So, make sure to clearly communicate the direct contact information of the immediate supervisor, trainer, colleague, and human resources representative. Do let the new remote employees know that there are people available for them and they can be reached.
Keeping human contact is essential during the first days in a new position. Scheduling a video welcome meeting with the CEO, president, and other relevant personnel from management and HR should be a standard practice, as well as frequent virtual meetings (with cameras on) with the new remote employee's team to familiarize themselves with the internal organization and to establish trust. One idea is for the remote new employee to virtually shadow a senior colleague occupying the same position.
Having the channels of communication open and frequent with the new employee's team is the best way to prevent misunderstandings, confusion, as well as feelings of being lost or isolated. It can be setting a video call every morning for 5 minutes to keep track of the onboarding by offering support and helpful feedback, or through a phone call in order to check in on the progress and assess how the remote employee is doing.
Make it special.
Mark it on the calendar: "Onboard remote employees". The first day on the job is an excitingly important day for the new employee and should be highlighted. It's a chance to make a reassuring first impression to not only show how much the employer cares about the success of remote employees but also what is clearly expected of them. How about sending a video-recorded message of welcome from the team? Or a personalized e-card and scheduling a daily planner for the first few weeks? As the remote employee progressively settles into the position, use milestones, monthly, then after 3 and 6 months. Indeed, milestones provide valuable information to evaluate both employee progress. Finally, it's a great way to gather feedback on the remote onboarding process's effectiveness.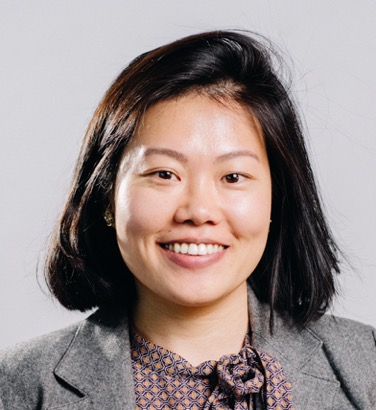 Shirley is a Vacation Tracker occasional contributor. She's held a few positions in communications, marketing and copywriting. When she's not at her laptop, you can find her daydreaming about her laptop and chasing the sun while people watching.