How to Track Attendance in Slack
Reading Time:
3
minutes
Even though many things in a business are unpredictable, one thing is sure – employees are businesses' greatest asset and should be treated as such. Paying attention and looking after our employees can go a long way. We know we should recognize employees' achievements, offer them incentives, listen to their needs, and communicate effectively to retain them and keep them motivated and engaged. However, looking after employees goes beyond that.
Leave tracking is something we rarely get to talk about in terms of maintaining an engaged and motivated workforce and running a successful business. But it shouldn't be like that. If you're managing a workforce, you need to know when your employees are at work, as well as the reasons they're absent. Are they burned out because of the workload? Do they lie about the reasons they're absent because you're not able to "bend a bit" as a manager?
Even though leave tracking might seem like a daunting task, Slack users have the privilege of doing it right in just a few simple steps. That said, we're going to show how to track slack attendance and scale your business faster.
Why is leave tracking important?
Before we show how we can track employee attendance in Slack, we're going to show a few reasons why companies should be adamant about it.
Leave tracking decreases time on payroll preparation

. If you track your employee's attendance you can save a lot of time on preparing payroll. What's more, tracking Slack attendance will help you save time, as it will automate tasks you'd have to do manually. In turn, you can focus on more challenging and important tasks for improving your company's productivity and output.
Know exactly how much you pay your employees

. When you have the right insights about your employee's attendance you'll know how much each employee costs, and improve the accuracy of your labor costs.
Boost employee morale and prevent burnout. Leave tracking allows managers to promptly address any staffing issues they have. Attendance tracking allows company heads to have a clear overview of their disposable workforce, avoid employee overlapping and prevent deadline breaks. Furthermore, by tracking attendance managers will know which employee is in dire need of a vacation, which will prevent them from burnout and increase their morale and productivity.
How to track Slack attendance?
With this being said, we can move on and discuss a few ways you can track slack attendance and streamline your business processes.
Use dedicated software to track Slack attendance.
Tracking employee leave in sheets and docs can be not only daunting but leave room for mistakes. That's why the best thing managers and company heads can do for their employees is to automate this process by implementing dedicated software.
Vacation Tracker is one of these tools that comes as a Slack integration as well. It's a cheap and all-encompassing solution that is guaranteed to satisfy the needs of both small and mid-sized companies and large enterprises.
To install it on your Slack workplace, you just need to go to Slack's App Directory and add it to your workplace. While most software of this type come at a hefty price, Vacation Tracker charges only $1 per user. Furthermore, you don't even have to pay it during the first 7-days trial period, as it is just the right amount of time to gauge whether this solution will fit your needs.
After you install it, you can see how to leave tracking in Slack will become much easier. In case they want to request a leave, employees just have to type /vacation in their Slack account, and after filling a few short questions, managers will be instantly notified, and be able to approve it or deny it without breaking a sweat.
Vacation Tracker offers more than nine leave policies to track, which is great because you can customize it to your business's needs. This software can support a different working model, and it's practical for remote teams as well. For managers of remote teams, Vacation Tracker offers notifications and a dashboard that displays all of a team's days off which seeks minimum assistance from managers.
Make use of the excel sheets
.
One of the things many love about using Slack is the fact they can keep their important documents in one place, without fear they'll be lost. Teams can track their slack attendance by making a Sheet file where they can make tables based on months and weeks in the year where employees can book their leave. The sheet can be pinned in the general channel and accessible to everyone at any given time.
However, this method can be laborious as employees will have to ask their manager to approve their leave via their Slack private messages and then input their leave in the sheet. It's also a method prone to mistakes, as plenty of people can work on it at the same time and mess up the schedule unintentionally.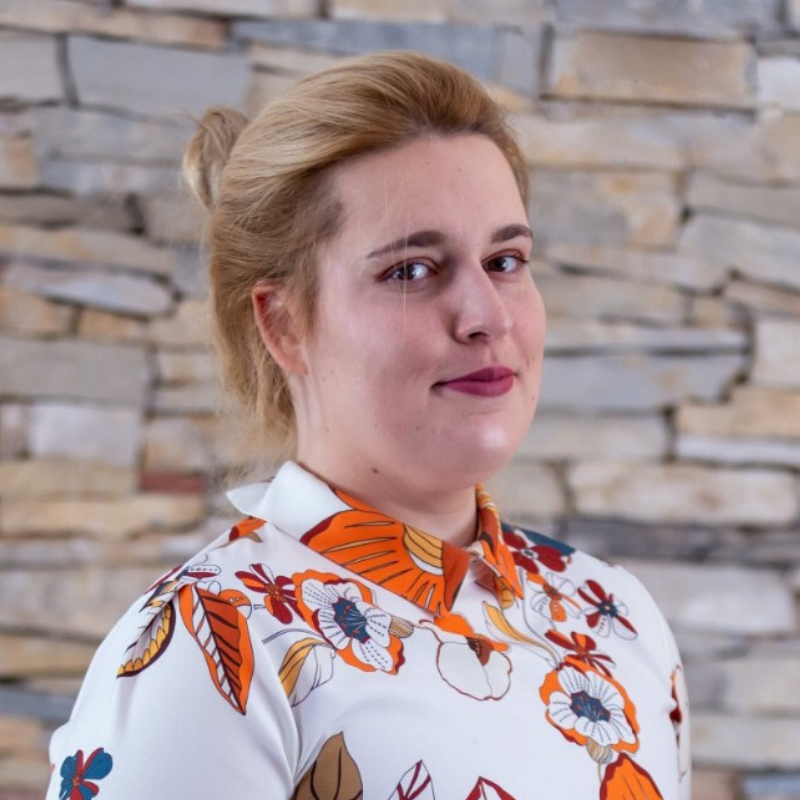 A cat enthusiast and a cupcake maniac, Ana is a freelance Content Writer passionate about HR, productivity, and team management topics. When she's not at her keyboard, you can find Ana in the kitchen, trying to make delicious cookies.