5 Common HR Mistakes in Startups
Reading Time:
4
minutes
If you're a free-spirited, ambitious person eager to work in a fast-paced environment that continually changes, then working in a startup might just be your cup of tea. Startup culture completely disrupted the way we perceive the office environment and made a massive impact on how we do and perceive the business.
In fact, you can do so much by changing the status quo and going out of the familiar boundaries. And that's what we love so much about them! Everything is moving too fast, and you're forced to keep your tempo. Working in a startup means you won't stay the same throughout your whole working age. You will change and grow too!
But there's one thing Startups definitely don't want to mess with
… You're right; it's the HR and payroll. If you work in a startup, then you must know the significance of proper budgeting. And failing to comply with standard payroll and HR rules can lead to severe financial and legal consequences. The consequences can be so grave they can even lead to closing down a business. And nobody wants to see all those sleepless nights worrying over the business turned into dust. That's why in this article we prepared for you five common HR mistakes Startups make.
Not paying proper attention to HR can cost you business!
There was a great article Entrepreneur wrote almost two years ago that discussed five main reasons why businesses fail. They even shared an interesting infographic that chronicled the reasons why businesses fail, how many companies are started, and how many of them closed every year as well as how long most startups last. The results are striking; almost 50 percent of startups fail by year five. And that's not okay. We were thinking about all the reasons why.
First among our 5 common mistakes in a startup is not creating a competitive mindset
And we don't think HR should hire people who would always try to step over each other to fulfill their personal goals and boost their egos even more. NO! Did you know that almost 19 percent of businesses fail because they are outcompeted?
And that's something preventable with the right HR strategy.
Never compromise on the competence of your workers!
Being the first on the market means you need to have smart and talented people ready to grab the problem by its horns and find the solution when they see it. Just because those people are harder to find doesn't mean it's impossible. One of the most common HR mistakes is to compromise on the competence of their workers.
What we mean is if you're a startup owner and struggling with a budget, don't hire somebody who has a great passion for some job, but doesn't have the technical knowledge. Invest smart and retain the ones who will make your business stronger and more competitive in the market. Once you have a solid base, you can be a good Samaritan and give them a position in your team. HR is supposed to hire the ones who excel in what they do and who are ready to learn from others and continuously improve themselves along the way.
What we love so much is not always so good
Among the most common HR mistakes startups make are definitely not setting clear boundaries and not having company policy. If you were job hunting at least once in the past decade, then you can recognize a job ad for a startup once you see it.
Casual environment, no dress code, flexible working hours, and chill-out rooms… It's the environment to die to work for! However, not having written rules and clear boundaries can leave startups out of business. When you're creating your own business, you should always have the basic HR rules written down and abided by to protect yourself from possible lawsuits.
One of the most unnerving HR mistakes startups make
… is not playing the accountability card. We've discussed on several occasions why is keeping your team accountable good. Not only does it boosts their engagement, but it also makes them more satisfied with the job and improves their overall happiness which means they are here for good. However, not having a proper set of rules can make them lose their sense of accountability; they don't feel any responsibility towards their job.
You need someone who will be ready to solve the problem in time and who will take their job seriously. This is one of the most crucial reasons why some companies fail, and others don't. If you're ready to offer a whole bunch of benefits to your workers makes sure you have a strict HR who will be apparent to set out the boundaries and expectations when it comes to working.
One of the most expensive HR mistakes startups make
… is to misclassify their workers. Once you have more and more resources to hire more people to beware of how you're going to classify them. Many companies are organizing their workers as independent contractors, and that can be a huge mistake. Not having (or not wanting) to fully declare your employees either you don't have enough money to pay the taxes and benefits or merely thinking you can go the easy way can be a costly attempt of saving money given there are high fees to pay for misclassified workers.
HR mistakes can be offensive
No matter if you work in a small startup or a corporation with hundreds of employees it's always important to check if you're having a proper set of questions during an interview. We can be sometimes offensive and discriminative unknowingly.
Startups are known to be multicultural environments, and as your business grows, you'll undoubtedly have many people coming from various cultural backgrounds. Just because something is acceptable in the US doesn't mean it will be acceptable in India or in China. So, before proceeding with the hiring process note what constitutes legitimate questions. Don't fail on this mistake, and be sure you're always in the safe zone.
HR mistakes in startups
It can be costly and can lead to running out of business. If you managed to put your business on solid feet, don't lose it over something predictable and preventable. We know that it can be hard sometimes to take care of all the things needed for a business to grow, and some HR things are downright dull and tedious to do. But one thing you shouldn't compromise on is your business success. Be sure to avoid these 5 common HR mistakes and keep your business safe.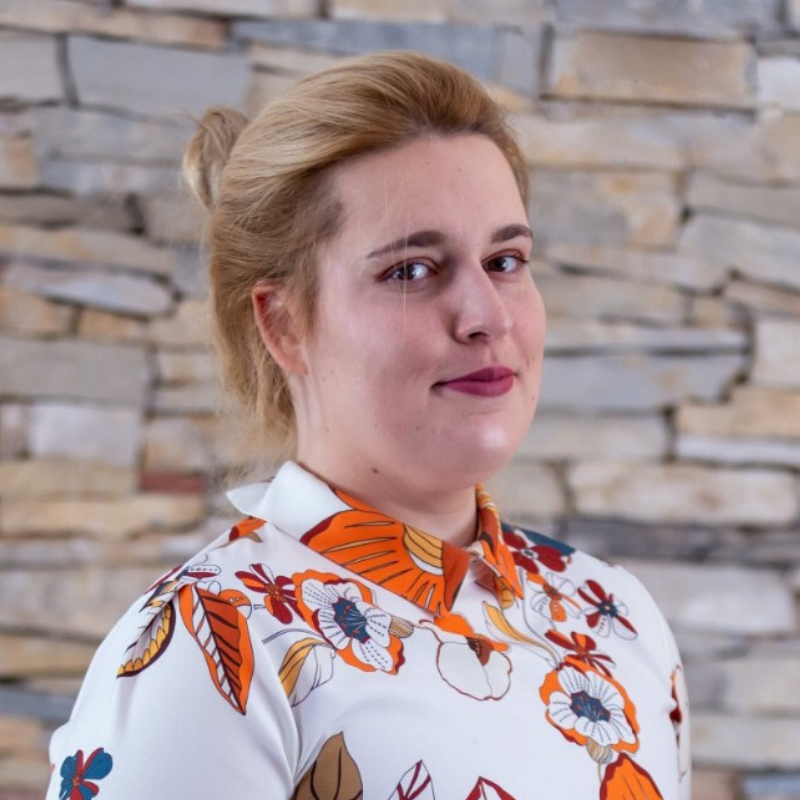 A cat enthusiast and a cupcake maniac, Ana is a freelance Content Writer passionate about HR, productivity, and team management topics. When she's not at her keyboard, you can find Ana in the kitchen, trying to make delicious cookies.