Leave of Absence Checklist for Managers
Reading Time:
3
minutes
Everybody knows tracking employee leave is extremely important. Besides being compliant with the law, enabling your employees to take days off and vacations regularly will help them stay engaged and motivated and avoid heading for burnout. We know managers have a lot on their plate and that sometimes they can oversee and fail to track employees leave regularly. That's why we prepared a leave of absence checklist for managers to help them out and make sure they stay on track.
There are several types of leave every employee can take and that's why we cannot give only one example of leave of absence checklist for managers. However, we will try to cover the basic leave types in this article to help managers dealing with employee's leave in the most efficient way.
Leave of absence checklist for managers tracking maternity leave
The first step all managers should do is to check and review the eligibility criteria about parental leave. After that, managers and employees can start planning how this leave of absence should be used and oversee any possible difficulties in the way. Managers should plan and find the replacement promptly. As soon as employees get the information about the due date, they should inform their manager who will later review gross pay registers and timesheets.
Leave of absence checklist for managers tracking medical and childcare leaves
The first thing managers should do to stay compliant with medical leaves should be to complete the injury report form. Next, they have to review the FMLA tutorial to determine an employee's eligibility. Secondly, managers should check if the employee completed the documentation and procedures following the leave request and contact employees via phone or email regarding leave request. Next thing on manager's list is to complete PAR transaction unpaid leave section and include FMLA letter for review. And lastly, managers should review gross pay registers to complete the process.
Leave of absence checklist for managers tracking government service leave
If an employee has to be absent from work due to government service, the first thing on the manager's checklist would be to contact the employee regarding the leave request. Secondly, managers or HR staff should complete PAR Transaction unpaid leave section and review gross pay registers.
Leave of absence checklist for managers tracking personal leave
Personal leave refers to the time off from work employees take for expected or unexpected events important to them. This time employees mainly use for activities such as parent-teacher conferences, voting, staging a home for a buyer… The list is endless, but the main point is the same: personal leave is used mainly for highly intimate and personal things.
When tracking personal leave managers should contact the employee, complete PAR Transaction unpaid leave section and review gross pay registers.
To summarize, when tracking leave of absence, managers should always check for a few things
Staying compliant with the law. Lawsuits can be pretty expensive and damage a business greatly. When managing their employee's leave, managers should always check legal compliance to avoid any possible mistakes.
Keep good communication with the employees. Communication is the base of every good relationship and businesses should prioritize it. When an employee requests leave, managers should make sure they communicate the details and plan their activities ahead.
Sync payroll with leave. Managers should make sure payroll and leave tracking is synced to avoid any unpleasant and embarrassing mistakes.
Track days off properly. Leave tracking management can be a tedious and time-consuming task. However, it's crucial to do it properly for many reasons including payroll, employee's benefits and avoiding burnout. Vacation Tracker comes as a perfect solution for every business struggling to track employee's leave. Not only because requesting and approving time off takes only seconds. But because its clean interface which enables managers to have a clear overview of employees absence. What's best, it's completely free during the first 7 days. Why don't you take it for a spin?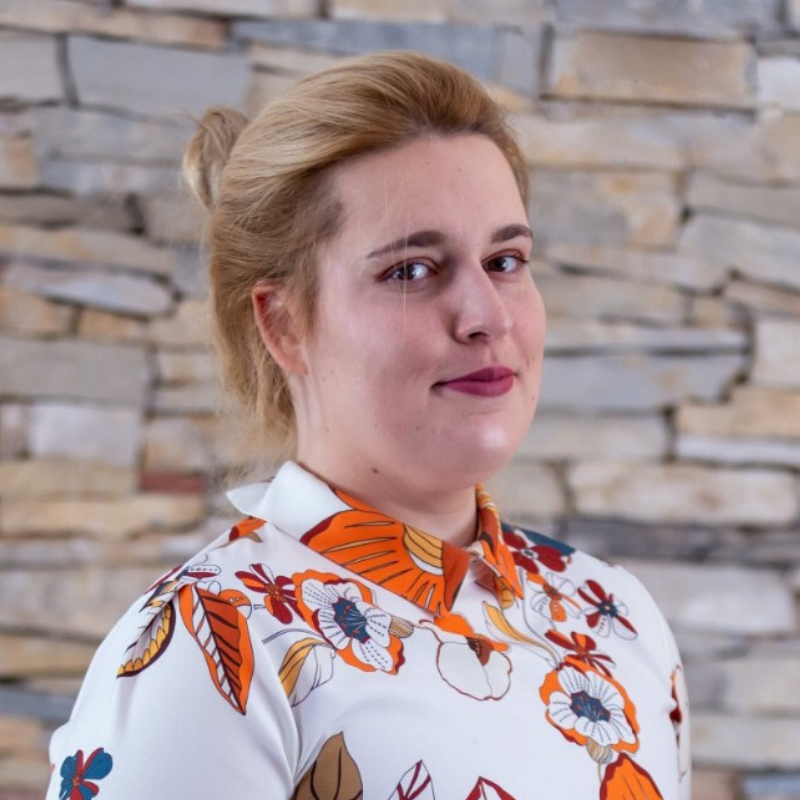 A cat enthusiast and a cupcake maniac, Ana is a freelance Content Writer passionate about HR, productivity, and team management topics. When she's not at her keyboard, you can find Ana in the kitchen, trying to make delicious cookies.