Microsoft Teams For Students And Teamwork
Reading Time:
4
minutes
First off, you will be happy to know that Microsoft Teams for students (and teachers) is free. Hurray! Why hurray? Keep reading!
Microsoft Teams for students facilitates remote learning
Productivity tools like Word, Excel, and Powerpoint are all accessible to students, teachers, and schools for free. After having provided all the required information such as your affiliation to an eligible educational institution, your school email, etc., download Office 365 and you will have access to these popular Office apps essential for learning.
Outlook for email helps you keep all things communication, calendars, and scheduling well organized. With a mailbox capacity of up to 50GB, you won't have any concerns about lacking storage space for your important communication about school work and team projects. You already know about what Word, Excel, OneNote, and PowerPoint can do for homework, projects, keeping notes, and preparing presentations. Documents created from these programs assist you in your education, whether it involves writing an essay, solving a maths formula and making pie charts, taking important notes while in a lecture, or designing a punchy presentation.
In addition to OneDrive, Microsoft Teams offers students unlimited personal cloud storage, which means you never have to worry about running out of space for great school projects. These powerful apps and services have everything you need to help you with the school. Plus, the giant platform is available on your desktop, from the web, for iOS, Android, tablet, and laptop, so you can carry your education and homework anywhere! All this is absolutely free and without any commitment to an annual subscription.
Microsoft Teams for students accommodates teamwork
Work together at the same time without being in the same room! A safe cloud gives access to all your school projects, from any location your team members work from. From the comfort of your own home, you can collaborate on the same document at the same time and resolve issues as they come up via comments on the document in progress, clarifying and pointing to immediately what they refer to. This applies to all Microsoft productivity tools such as Word, Excel, and Powerpoint. All changes done to documents are saved in real time even when each member of your team is working on them remotely or simultaneously.
So you can rest assured to have the latest version of a document in progress, that you know exactly which team member has worked on which section, which file, and when, and that your whole team is on the same page. These working files can also be shared easily whenever you need to. Coauthoring and autosaving have never been more appreciated by students!
To enhance the collaborative experience, Microsoft Teams as a fully integrated hub brings everything you need – communication, teamwork, and study, into one single space. Bring all your conversations, calls, apps, notes, reading material and content, and projects to the platform to have everything in full context without missing a thing. Some built-in features such as classroom tools also give support in your learning such as reading, writing, maths, and communication.
Microsoft Teams for students bring personalization into virtual classrooms
The world of education is grappling with making long-distance learning a viable virtual experience. With platforms like Teams, the transition online shows promise under a variety of learning: professional training, K-12, STEM classes, higher education, virtual orientation, workshops, events, training, assistance and resources for parents, families and guardians. Creating online classrooms and lessons becomes more accessible than ever.
For educators, Teams have all the technological capacity, resources and strategies to create lesson plans, assignments, manage grading and knowledge assessments, gather feedback, create a collaborative learning virtual environment, build engaging lectures, and connect personally with each student, among many other functionalities. For example, creative interactions can happen using apps like PowerPoint, Sway, online Whiteboard, and Skype. Dugga and Flipgrid assist instructors with creating assignments, scheduling exams, giving feedback, and generating lively video discussions (find here a list of available content material tools and apps for educators and other resource material for lessons here).
The Benefits of Personalized Instruction
More importantly, the platform allows for a personalized distance learning experience. According to a position paper by Microsoft, "students who received personalized instruction perform better than 98% of traditionally taught students". This makes sense as we all have unique learning style preferences. Customizable features are possible in the digital hub. For instance, students and online learning facilitators can organize and prioritize their virtual workspace, files and assignments to fit their individual needs, as well as personalize their own learning space by choosing an image as their background or blurring it.
Third-party apps enhance the personalized learning experience. A continuously growing number adds to the hundreds of already available apps and services to be integrated into the Teams hub and make students' and educators' lives more convenient. Depending on whether the selected plan is free or premium, popular connectors are available like Cisco Webex, Disqus, Gmail, JotForm, Mailchimp, Typeform, Vimeo, and WordPress. The student-centered learning technology encourages inclusiveness and enables a gain of knowledge that fulfills different needs in creative ways while exploring hands-on pedagogical activities for growth. For instance, color filters, voice applications, and eye control features ensure access to learning, whatever your capabilities or limitations.
Microsoft Teams for students towards a path
As students, we already know how trying to figure out what studies to undertake or what to do next causes some apprehension. Luckily, navigating these murky waters is possible thanks to virtual orientation sessions. The hub for digital learning gives the possibility to discuss and learn more about academic path options via Teams video meetings.
School administrators and professionals can choose different formats, such as a live event targeted to a large audience with guest speaker access, a one-on-one appointment, a pre-recorded message, file and screen sharing, as well as a neat Together mode in which, using AI segmentation technology, all attending participants are shown in a shared background, like the image of an auditorium. As of last month, the platform has enabled a large gallery grid view of up to 49 participants in one video meeting. Impressive!
To learn more about Microsoft Teams for students and educators, visit this webpage.
For available Microsoft education apps, click here.
For Vacation Tracker for Microsoft Teams, click the button below: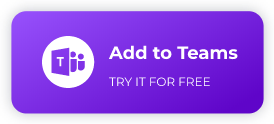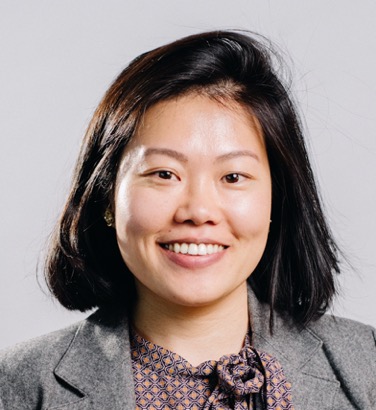 Shirley is a Vacation Tracker occasional contributor. She's held a few positions in communications, marketing and copywriting. When she's not at her laptop, you can find her daydreaming about her laptop and chasing the sun while people watching.