One-on-one Meeting Tips and Tricks for HR Managers
Reading Time:
4
minutes
Over the past decade, workplaces became increasingly employee-centric. Businesses realized how important it is to keep their employees engaged, motivated, and happy, and they'll go above and beyond to make that happen.
Effective communication in the workplace proves to be one of the most efficient ways to avoid unnecessary problems, increase employee satisfaction, boost productivity, and create a strong working team. With that being said, we can easily see why one-on-one meetings are important for business success.
However, the whole process behind one-on-one meetings seems easier said than done. That's why we decided to provide you with a few tips on how to hold them successfully and ensure you have happy and motivated employees a year around.
What should be covered during one-on-one meetings?
One-on-one meetings are here to help managers and employees reach common goals more efficiently, avoid miscommunication, share ideas and feelings about work-related things. During one-on-one managers can get a clear insight into employee satisfaction, their struggles, or even get some ideas on how they can utilize their skills and knowledge in other aspects of a business. If held properly, one-on-ones also help businesses improve, since they're an awesome opportunity to troubleshoot any problems within an organization, before anything major happens.
One-on-one meetings should be a safe space where employees can feel free to share what's on their minds, including both negative and positive aspects of a job. They are a good opportunity to reassess goals and provide help and resources if needed.
How often one-on-one meetings should be held?
How often you should hold one-on-one meetings depends on several factors such as how busy you and your team are, and how many people there are within the organization, and so on. However, the consensus is that one-on-one meetings should be held a minimum of fortnightly.
Generally speaking, most effective one-on-one meetings last about 30 minutes since it ensures full attention to the conversation. In an ideal situation, 10 minutes of it would be dedicated to how the employee is feeling, the other 10 to how managers see their work, and the last ten minutes would be spent summarizing what has been said and road-mapping the next moves.
Topics to cover during one-on-ones
There are plenty of different questions to ask during one-on-ones that can help HR managers straighten the relationship between them and their employees. Here are a few different questions managers can ask their employees during one-on-ones.
Questions about employee engagement.
How do you feel about the past period at work?

Did you achieve your goals?

Is there anything you'd like to address about this period?

Do you feel like you prioritize your tasks well?
Questions about challenges?
What were your challenges during the past period?

Do you think you've learned something from it?

Do you feel like you've had enough support?

Did you find something that works for you in overcoming challenges?
Questions about employee happiness and general communication questions.
Do you feel like you can achieve a proper work/life balance?

Did you feel good about coming to work during this period?

Is there anything upsetting you?

How do you think we can help you with that?
Learning and development questions.
Are there any skills you want to improve?

Is there anything specific you'd like to work on?

How can we help you achieve your goals?

Do you have any fears about achieving it?
Tips to improve one-on-one meetings with your team
Asking questions is not enough for an effective one-on-one meeting. HR managers and business owners should be able to do a few other things to make the most out of it. Here are just some of them.
Learn how to listen
Good managers know how to listen to their employees, and value their opinion. That said, during one-on-one meetings managers should ensure they truly listen to what their employees are saying, as well as open room for dialogue. They should give their employees time to share, report, and brainstorm with them since it is one of the most effective ways to come up with new ideas and ensure employees know they're valued. What's more, by some statistics, employees who know their voice is heard are 4.6 times more likely to perform their best work.
Practice active listening by:
Asking open-ended questions
Make notes
In a meeting, there's plenty of information going through, and if we don't write the most important parts of the meeting, chances are that we'll forget something. That's why taking notes during a meeting is crucial since it enables us to revisit the important things we've discussed at any time.
Furthermore, by taking notes during meetings managers show their employees that they actually care about them, appreciate what they're saying, and take it seriously. Lastly, notes can be a great way of realizing the employees' common struggles.
Come prepared
One way to ensure successful one-on-one meetings with employees is to come prepared for them. Employees can sense when managers come unprepared for the meeting which completely ruins the impression, and make them feel bad about themselves.
That said, it's important to think through what should be achieved with one-on-one meetings, and prepare questions beforehand since it is the best way to organize thoughts. By doing this, managers will show their employees they care about them, their opinion, and their feelings.
Provide and ask for feedback
Feedback is often an overlooked part of one-on-one meetings. However, if you, as a manager, want to nurture an open and honest relationship with your employees, you should always ask for feedback. What's more, you should provide yours as well. You can reflect on the past period and give your opinion on how things evolved, what you think was done right, and what you would change. Don't forget to ask your employees how they feel about what you've said, and ask them to provide you with their side of the story, so both of you can have a complete picture of the situation.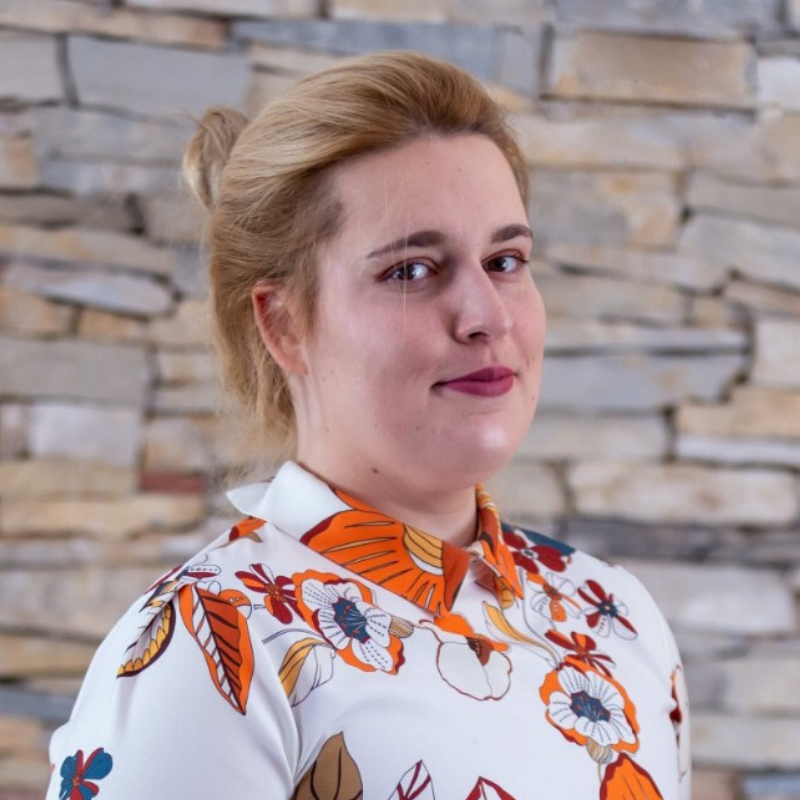 A cat enthusiast and a cupcake maniac, Ana is a freelance Content Writer passionate about HR, productivity, and team management topics. When she's not at her keyboard, you can find Ana in the kitchen, trying to make delicious cookies.