10 Examples of The Perfect Out of Office Auto-Responder Email
Reading Time:
4
minutes
We make our lives easier by carrying out simple actions every day to help things run smoothly and avoid confusion in the workplace. One is activating a well-written out-of-office auto-responder email when temporarily unavailable. These automated messages have valuable functions. Namely, they communicate to the sender that the email has been received; that the received email has yet to be opened; that the recipient is currently undisposed to read it; and that the received email will likely take longer than usual to respond. In short, they show that the person you sent the email to cares. Automated responders offer a great and unique opportunity to connect with people and manage expectations in a gracious way. No matter what outgoing message you choose, what matters is two things: 1- accurate contact information; and 2- dates applicable. Here are ten examples of out-of-office auto-responder emails to take inspiration from.
Short
This first out-of-office auto-responder email has the benefit of brevity and provides the necessary information without divulging any personal details or offering unrealistic commitments and promises from yourself or your colleagues. Clear, to the point, yet professional, respectful and considerate, its subject line should be "out of office":
Thank you for your email.
I am out of the office from [mm/dd] to [mm/dd] and will respond to my emails upon my return.
For more immediate assistance, please contact [name] at [contact information].
Regards,
[your name / signature]
Links
Auto-responders can doubly serve as a tool to drive more traffic to your online presence, content, sales conversion, promotional material, etc. Include links to your website, social media pages, online booklet, or sign-up forms for your message (but test them out first!):
Hello there,
Thank you for your email.
I'm currently away from the office starting [mm/dd] until [mm/dd] and will get back to you as soon as I possibly can. If this is an urgent request, please get in touch with [department] at [contact info] and they will assist you.
For the latest about us, subscribe to our newsletters here, or follow us on [LinkedIn] / [Facebook] / [Twitter] / [Instagram]!
Funny
Some light-heartedness to put a smile on a stranger might make all the difference on their day (and who knows, even help with customer retention, conflict diffusion, and loyalty increase). Hubspot has more ideas.
Hi there,
This is [your name]'s auto-responder robot. He put me in charge of delivering the following bad news on his behalf. You see, he's on vacation and will be sipping on margaritas from [mm/dd] to [mm/dd]. I am programmed to make sure he gets back to you as soon as he is no longer allowed to wear a sombrero. If you require quicker assistance, please get in touch with [department] at [contact info]. [Your name] wishes you
Salud!
Creative
This could benefit the brand, especially if your company deals with projects related to the arts. It shows your capacity for originality, problem-solving, adaptability, and offers a refreshing element of intrigue and surprise that draws attention from unusual formatting:
Roses are red,
Violets are blue,
You've missed me, true,
As I'm on maternity,
Though not for eternity.
In the meantime,
Ring my teammate,
[name] at [contact info],
Who'll surely accommodate.
A thousand words
A picture or a gif as an out-of-office auto-responder email is another memorable way to go:
Immediate assistance? Contact [department] at [contact info].
Personal
Indeed, nothing about automated messages sounds personal. But try nonetheless:
Hi there,
I'm on medical leave for an undetermined time. But not to worry, I'm in good hands! Your email has been automatically transferred to my colleague [name], the wonderful person to take over my clients and duties for now. She can be reached at [contact info]. Thank you for your understanding.
Friendly
Depending on the culture of your organization, you might prefer a more casual tone as a way to feel chummier. Familiar language and emojis encouraged!
Hey there,
On vacay right now [mm/dd – mm/dd] but will get back to you after that asap. If this is pressing, feel free to reach [name] at [contact info].
Cheers,
😎
Networking
If you are out of the office for a business-related engagement like a seminar or a trade fair or a conference, this is a great moment to provide relevant details in your automated message of absence, creating professional opportunities to approach you, either in person or online. If marketing toolkits such as banners and logos already made for the occasion, paste them into your message.
Cute
Puppies and kitties or other cute animals in funny outfits are an automatic crowd pleaser, a fast lane to be remembered, leaving a positive perception of you!
Hi,
I'm out of the office from [mm/dd] to [mm/dd] with limited access to my email. This little fella needs my attention. But if you need a quicker response, please contact [department] at [contact info] and someone will happily point you in the right direction.
Best,
Fun facts
To make your O-o-O auto-responder stand out, why not use interesting random facts to keep clients engaged, or facts related to your line of work:
Dear Madam or Sir,
This automated message is to inform you that I'm currently on holiday until [mm/dd] and won't be able to respond until after I return. If your request needs urgent attention, please contact my colleague [name] at [contact info]. If your request can wait, please have a look at these fascinating facts about the wonders of our miraculous world:
Did you know?
99.99% of humans prefer to be healthy and rich than poor and ill.
Pyramid-shaped watermelons exist.
The US paper dollar bill is made of 75% cotton.
Try to sneeze with your eyes open. It's humanly impossible.
Do you sometimes have a heavy heart? I bet it's not as heavy as a blue whale's heart, which weighs up to 2000 pounds.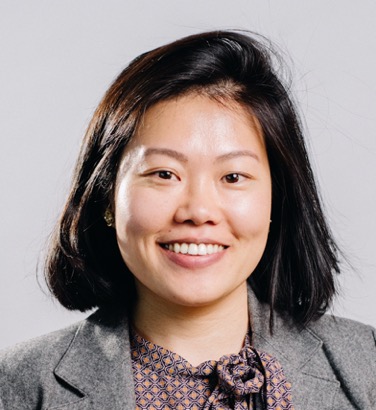 Shirley is a Vacation Tracker occasional contributor. She's held a few positions in communications, marketing and copywriting. When she's not at her laptop, you can find her daydreaming about her laptop and chasing the sun while people watching.