How to Attract Top Talent? 7 Recruitment Strategies
Reading Time:
3
minutes
The current job market can be very competitive, especially for hiring and recruitment strategies. Indeed, it is not easy to retain top talents that are in high demand. This article has useful tips to attract the best-qualified applicants.
Showcase Who You Are
An organization brand with clearly defined objectives and sets of values will show candidates what is unique about an employer. Indeed, it will attract candidates that share similar or complementary values. Once the employer's identity is clearly defined, broaden the channels of communication about its brand. As you might know, job seekers want to learn more about a prospective employer: they look at its website, LinkedIn page, staff profiles, social media accounts, job reviews (like Glassdoor), business news, etc., so any impression you give can be a competitive advantage. Also, transparency is key. The more transparent you are, the better you communicate to the best candidates what to expect, from the hiring process to the workplace environment.
Win Them Over With Career Opportunities
It is important to know what motivates people. Usually, they want to meet their career goals. Most employees who look elsewhere do not feel like there are any career advancement opportunities in their current position. According to LinkedIn, they are 12 times more likely to leave if they don't strongly believe that their professional aspirations can be achieved, and 30 times more likely if they are new employees. Hence, it becomes crucial to consider employee career goals as important for the employer. How to make sure to make them know that the employer takes career advancement seriously? Show commitment with clear indications. Set aside resources (budget, schedule time) to improve skills, establish learning programs, have one-on-one "touch-base" meetings, invite speakers for topical conferences, organize lunch-and-learn sessions, etc.
Stand Out
Recruitment strategies can be simple. For instance, just add perks. Ask yourself, what incentives can an employer offer to stand out from the competition? Or, what are top talents looking for that they currently do not have? Challenging projects? Bonuses? Better social benefits? More flexible hours or work remotely? Employee recognition? Better work/life balance? Support from management or team? More creative space? Free membership at the gym? Anything, big or small, can make a difference.
Make Use Of Employee Referrals
Many companies use employee referral programs encouraging their own employees to recommend someone they know to apply for open positions. Such practice can be a very cost-effective shortcut to the hiring process. Most people get hired through their networks and are also likely to be retained for two reasons. For one, this built-in vetting mechanism allows for someone from inside the company to vouch for a candidate they know. Second, the employee could already assess whether the candidate is suitable for the work environment or company culture fit.
Be On The Campus Radar
Students and recent graduates are young talents full of potential and enthusiasm waiting to be discovered! The next generation of workers is very eager to grow professionally and acquire new skills. Therefore, you should make your presence known! Be sure to get in touch with top schools. They can help by posting jobs on their placement job boards. Your organization could take part in university job fairs, set up kiosks, offer internships, facilitate workshops, present conferences, sponsor student activities, and events. Universities offer many excellent opportunities to test different recruitment strategies.
Write Compelling Job Descriptions
To get noticed by the best candidates, job descriptions should have these absolute 7 musts: 1) job title, 2) a role summary, 3) duties, 4) qualifications required, 5) expectations, 6) introduction about the employer, and 7) hiring contact information. A job title should be truly representative of the nature of the open position. A role summary gives a better idea of the position's function within the organization. The job description should be clear and specific about the regular tasks and responsibilities. Indeed, keep it to one task/responsibility per bullet point. The qualifications and skills section gives a clear picture of the candidate profile the employer is looking for.
In fact, top talents, or anyone, for that matter, should be informed of the employer's offer in terms of salary, additional benefits, and work conditions. Be sure to include if it is a full-time or part-time position. Finally, a brief introduction about the employer highlighting its core values and contact information on how to apply must be included to receive suitable applicants.
Time Is Of The Essence
Lastly, striking a time balance can be a delicate matter. However, if you are in it for the long run, prioritize quality over speed when it comes to recruitment strategies. But, take too long and the top talents might have landed something else. To ease the hiring process, so many affordable online options available to recruiters are worth considering. For instance, consider social media with LinkedIn and Facebook, or job listing platforms such as Indeed and Monster. No matter the strategy, a good practice is to provide a starting date and ensure continuous communication with applicants throughout the hiring process to manage expectations. To conclude, let them know approximately when to expect a decision or a reply on the next steps.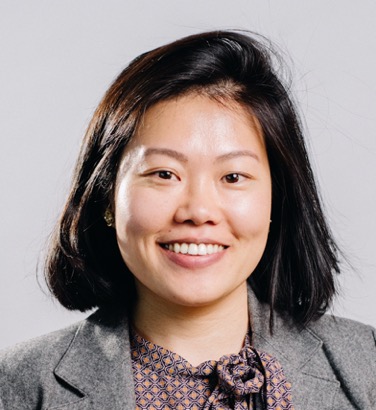 Shirley is a Vacation Tracker occasional contributor. She's held a few positions in communications, marketing and copywriting. When she's not at her laptop, you can find her daydreaming about her laptop and chasing the sun while people watching.