Slack Messenger Software Tips 2021
Reading Time:
4
minutes
Whether you come into the office every day, or you're trying to set up a remote team, we're sure communication plays a big role in your daily activities. For that reason, many companies are reaching out to different communication tools to help them streamline their processes and avoid miscommunication.
Slack is one of the most popular communication apps, that teams around the globe use for communication, collaboration, and project management purposes. In case you're already using it, or you plan on installing the app, we're going to show you a few slack messenger tips that will help you achieve your goals faster.
Create dedicated channels.
The main purpose of Slack is to help teams stay organized by helping them sort their work-related chats into separate channels. Good thing is that channels are completely customizable and can be created for each project you have – avoiding information overflow. Channels also help team members stay organized and keep important things in one place – more importantly – they help team members find the right information promptly. On the other side, Slack allows different companies to collaborate without giving out too much detail, as it allows users to share only channels they want to share via a private channel option.
If you want to use Slack's potential to the maximum and keep things organized, the best Slack messenger tip you can apply is to make sure to have a separate chat for different projects. Also, make sure to use the "pinned posts" option, as it might help team members find the most relevant information more easily.
Mute channels to avoid distractions.
It seems like we're all too focused on blocking distractions on a daily level. No wonder, given that modern technology and social media hooked us on being constantly present, in fear we would miss something.
Slack messenger channels can be equally distracting, as much as they might be helpful in organizing our daily activities.
That said if you need to focus on a task, you might as well try and mute the most active chats from your Slack workplace. Just navigate to the left side of the panel, find a chat you want to mute, right-click on it and select the "mute option".
You won't be able to see any notification (unless somebody tags you) and will be able to achieve undisturbed work. When you finish your tasks, you can unmute chats again and participate in the conversation.
Set highlighted words.
One of the ways to maximize the efficiency of Slack messenger is to set notifications for words that are mentioning the topic you care about. Keyword optimization in Slack means you'll get a push notification each time somebody uses a word you mark as important. For instance, you can set it up to get notified each time the name of your project is mentioned or know when your team is ordering lunch.
All you need to do is to open your preferences in Slack, go to notification options and keywords and enter words you'd like to keep an eye on. After you do this, you're set!
Star important messages in Slack messenger
One of the most useful Slack features is the possibility to Star each message you get and bookmark important information. Starred messages are kept in the "Starred items" section in the top corner of your Slack window and can be used for things you need to remember such as passwords, or links, or any other important information you'll need in the future.
Only show unread channels.
People working in corporations or large workplaces usually have more channels on their Slack account than they can take it. But, even the smallest teams can have channel overload. In that case, the best thing you can do is to set your Slack workplace to show only the channels with unread messages. To do it, just go to the left side of your Slack panel, go to Channels and right-click and select the "Show" option. After you do this, you'll be able to select to see only unread channels.
Send direct messages via any text box.
If you're already using Slack messenger, then you might know the struggle of finding the person you want to message on your Direct messages list. You don't have to lose your time and energy on that. You can send direct messages via any text box. All you need to do is to use /msg @username command and your message will be sent to the right person.
Catch up on the selected time.
If you want to minimize distractions, you can check your Slack messenger account only at certain times. For instance, you can check up in the morning, during lunchtime, and one hour before the workday has ended. Also, there's a "Do Not Disturb" option that will help you maximize your productivity. All you need to do is to find and click the bell icon next to your team name and select "Do Not Disturb schedule", select your preferred hours for silencing notifications from Slack and you're set.
Track employees' leave straight from your Slack messenger chat.
In case you weren't aware of it you can request, approve, and track leaves directly from your Slack messenger chat. Vacation Tracker is a Slack integration that gives a clear overview of staff's availability, used and unused vacation days. All you have to do is type /vacation in your Slack account and after filling out a few short forms, you'll be able to send your request. On the other hand, your employer will be instantly notified about it. What's best, you can use a 7-day free trial period to see if it suits your needs.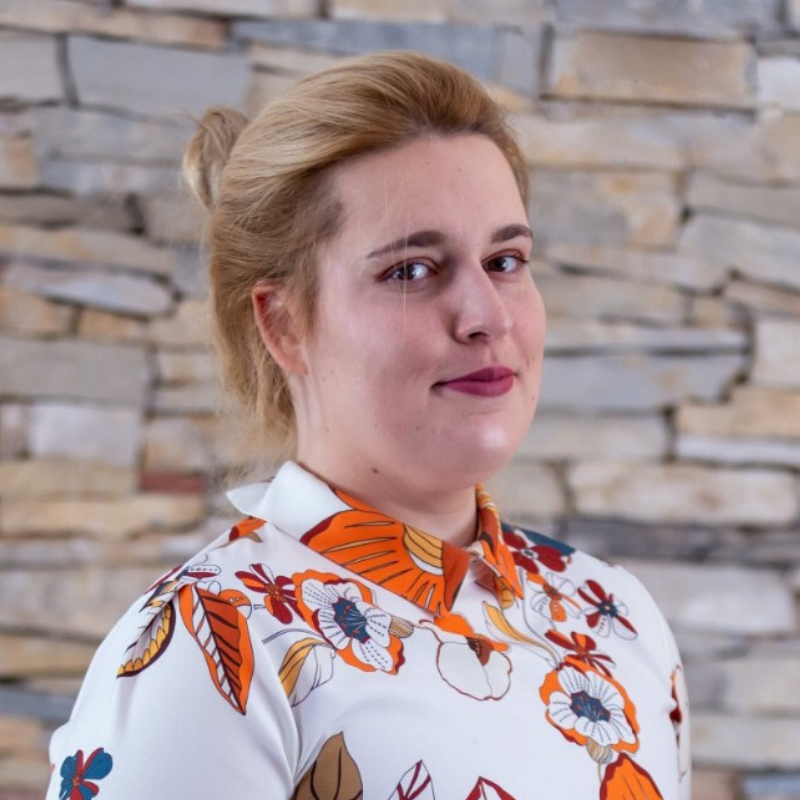 A cat enthusiast and a cupcake maniac, Ana is a freelance Content Writer passionate about HR, productivity, and team management topics. When she's not at her keyboard, you can find Ana in the kitchen, trying to make delicious cookies.