Using Teams for Project Management
Working remotely has never been a more fitting topic than right now. As we are globally coming to grips with how to go about practicing social distancing without compromising productivity at work, many of us are looking for practical solutions. Under such unprecedented conditions telework and WFH, let's dive into what Microsoft Teams does to facilitate project management. This is a simple introduction to Teams for project management for those who are shopping around for a collaboration platform (ahem-ahem, give Teams a try, it's super intuitive and user-friendly). If you are already a Teams owner, good choice! And make sure you are properly set up to take advantage of what it has to offer. However, if you are a ninja level of Teams pro, skip this read and find out if you already know these 25 Teams tips.
What is Teams?
Microsoft Teams in Office 365 is a collaboration application for teamwork. It is a hub that enables team members to work live together from anywhere with everything they need in a single shared workspace – conversations, meetings, storage, files, and apps. If you download the app, you can also use it to work from your mobile device. It works on Windows, Mac, iOS, and Android devices.
In this platform, Teams for project management are made up of channels that list all of the actual teams you are on. Channels can be built by (actual) teams, topics, departments, and much more stuff just for fun.
Under channels is where the work gets done. There are public channels open to everyone, and private ones in which you choose specific people for private conversations. For each channel, you can see a conversation among team members where you can plan meetings, chat, and share files. At the top of every channel, there are tabs that link to all your files, apps, and services related to that channel. In every Teams feature, you can set up, customize and manage the platform the way you want so it can work best for you.
Teams Features
Activity feed
The bell icon showing up first on the left sidebar is a great feature to notify you of any changes happening in Teams, so you won't miss any important detail. Like most things on this collaboration platform, you can customize and filter the notifications you want to see. For instance, you can filter your activities only. Go back to it often for any most recent updates and to make sure you haven't forgotten anything.
Apps
So many useful apps can work within Teams for project management: Adobe Creative, Azure, Excel, Flow, GitHub, PDF, Trello, Twitter, Weather, Wikipedia page, Yammer, YouTube, Zoom… Depending on what they do and how they are built and whether your employer has approved, you can add an app to different channels or messages. They typically appear as tabs on the top menu of a channel. For more apps, you can click on the "Apps" icon on the left sidebar; on the + sign on the top tabs of a channel; and in a conversation message when clicking on more options (the three dots).
Calls & Chats
You can also make audio calls, video calls, and outside phone numbers. Even to people who are not on your team or who don't use Teams for project management. To make a call, you can: click on "Calls" from the left sidebar; hover on a person's profile or business card from your contacts; type "/call" on the command or search bar on the top menu; or from the "Chat" icon. "Chat" is for private messages with fewer people or just one person. You can name them to make it easier to look for when it is pertinent to a project. In the message, you can also attach files and apps.
Emails
Microsoft Teams for project management is designed in a way that team members can work efficiently without having to rely too heavily on emails. However, if you need to send an important email, it is possible to do so from a channel.
Files
Since they are on a cloud, all team members can work on the same document together. They can do so at the same time and remotely. Changes done to the file by anyone are being saved in real-time. Click on the three dots for more options to start working on it. In that file, you can start editing. While working on it, you get to see who else is also currently working on it, and in which section of that document. If you need input on the section you are working on, you can start a conversation by inserting a comment directed at specific coworkers. All the messages about that file or document are kept there in Teams. 
Meetings
To join a meeting you've been invited to, go to "Calendar" from the side menu and click on "Join". Then, you can choose the audio and video settings. At the meeting, you can see who has joined, record it, chat during it, share your screen if you want to show a PowerPoint Presentation, and even move around during the meeting. What about inviting someone external? Are you that person with no Teams? No problem! You can also join the meeting via the web or download the application by clicking on the link "Join Microsoft Teams Meeting" from your invite.
Pins
Pin (and unpin) any item to organize and prioritize your work so they appear on top of your list which makes them easier to find. For example, you can pin up to 15 calls under your "Calls".
Plans
You can make plans using the Planner app and see them progress to full completion. From a selected channel, click on Planner, create a plan, create buckets, add and assign tasks with due dates. The task can also be dragged to one of the 3 buckets (or stages of the tasks) between "Not started", "In progress", and "Completed". If you click on Charts, it lets you visualize with a pie chart the status of the tasks. It also lets you see what's left to do.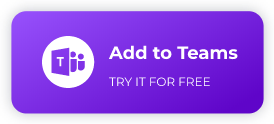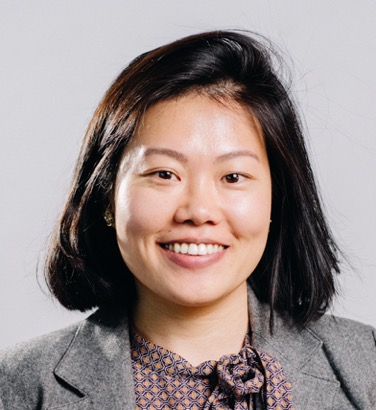 Shirley is a Vacation Tracker occasional contributor. She's held a few positions in communications, marketing and copywriting. When she's not at her laptop, you can find her daydreaming about her laptop and chasing the sun while people watching.