Tips for Using Microsoft Teams for Project Management
Microsoft Teams is a collaboration tool that allows for group chats or even web-based calls. But is it possible to use Microsoft Teams for Project Management, as well? The quick answer is yes, of course. Managers can leverage Microsoft Teams to facilitate their communication with their employees. The platform is also perfect to track project milestones and keeping all project files in one place.
In this article, we will go into some of the top tips for using Microsoft Teams for Project Management.
To begin, let's paint a profile of the type of Project Managers that might be using or be prone to using Microsoft Teams to manage their team.
Who Is Using Teams for Project Management?
Surely, Microsoft has cast a wide net. Microsoft Teams is available to Office 365 customers across 181 markets worldwide and is translated into 53 languages. It goes without saying that just because it is available, doesn't mean that it is used.
Moreover, even users of Microsoft Teams might not look beyond the surface. That is to say, they might be using the software for its primary purpose: to communicate between team members.
However, this service can be integrated with Microsoft features or external add-ons to transform it into a robust Project Management tool. Therefore, it is likely that most of the organizations that will be using Microsoft Teams for Project Management will already be users of Microsoft Suite. That would certainly be the logical choice for them.
Another advantage of Microsoft Teams, which makes it ideal for Project Management, is that it is cross-platform, and works on Windows, macOS, Android, iOS, and on the web. In fact, even on a mobile device, this software allows team members to share their screens or show live videos. As long as there is an Internet connection, there is no reason to miss a meeting.
Microsoft Teams Helps To Keep Everyone Informed
It is therefore not surprising that more companies are turning to Microsoft Teams for Project Management. Whether working on one big project at a time, or trying to make sense of multiple projects at the same time, this software helps to keep everyone informed.
A manager can use Microsoft Teams to create a consolidated conversation built around each of his or her projects. In these groups, called Teams, it is easy to chat, call or have a video conference with all of the other members. Meanwhile, team members can post updates at any time.
Like some other collaboration apps, Microsoft Teams offers the possibility of open and transparent communications at every stage of a project.
Whenever you need to get an update or look at the details of a project's progression, all of the information can be stored on Teams. As a matter of fact, it's perfect for organizations that want to prioritize transparency and open communication. The communications can flow openly because all the relevant project information can be stored and accessed in one place. Previously, you would have to access various folders and open up a few different Office 365 solutions. Microsoft Teams takes away all of the searching time, and streamlines access to important information.
How To Use The Planner Function To Assign Tasks
The Planner function can be added to Microsoft Teams. The great thing about the Planner is that tasks are visible to all Team members. Therefore, everyone is held accountable for his or her tasks. This is also a great way to present the duplications of tasks. Finally, it also makes it clear whom to consult for which aspect of the deliverables.
With the Microsoft Planner integration, Microsoft Teams becomes more of a Project Management Tool. Indeed, it becomes a chat tool that doubles as a task management system. Tasks can be assigned, reviewed, and completed in a few clicks.
Microsoft Teams also offers a dashboard, where employees can review their own tasks, and assign a priority to these tasks. They can take care of their own schedules and plan their work in order to meet the project deadline.
How To Keep All Work Accessible
Obviously, as a manager, you want your employees to waste as little time as possible looking for files or folders. Therefore, software should empower team members to do their best work. When combined with Microsoft SharePoint, Teams helps to do just that.
Excel spreadsheets, Word documents, PowerPoint slides, and notes can all be stored in SharePoint and connected directly through the Microsoft Teams dashboard. Team members working on these files can link them directly on any Microsoft Teams channel.
In a nutshell, there is no more valid excuse to spend any time looking for files or presentations.
How To Never Miss A Deadline
All good project managers know that deadlines are important. Microsoft Teams allows teams to share a calendar, to ensure everyone is clearly aware of when work is due. Deadlines should be visible at a glance. This is essential to successful project management.
With the previously mentioned Microsoft Planner, teams can break down large or long-term deadlines into smaller tasks or time periods. It's a great way to use Microsoft Teams for Project Management.
How To Customize Your Software With Integrations
Microsoft Teams has even more great integration features. Even if your focus is to use Microsoft Teams for project management, many other useful third-party solutions can be integrated. For example, HR integrations, or time-management integrations can help you build a robust, fully customized tool for any kind of team.
At Vacation Tracker, have developed an integration for Microsoft Teams. Project managers can surely benefit from knowing who will be in or out of the office on leave at any given time. Vacation Tracker offers that visibility, not only to the manager but to the entire team.
A Few Final Tips for Project Managers
We have seen that Microsoft Teams offers seamless integration with the Office suite. Yet, it also offers integrations with third-party services. To ensure that everyone is using the programs as effectively as possible, make sure you select user-friendly integrations.
In fact, new software for Microsoft Teams is being created every day. Therefore, a tip for managers is to keep surveying the newly available integrations. Keep an eye on integrations that will help make your team more effective. These integrations should help you accomplish all of your project goals right inside the collaboration tool. Team members should be able to securely switch between editing documents, chatting, reviewing their tasks, or even planning their time off.
A good project management tool should make communication and collaboration easier. In conclusion, it is possible to use Microsoft Teams for project management. In fact, with the right integrations, it can become your management tool of choice.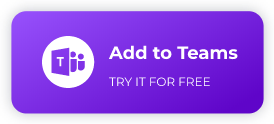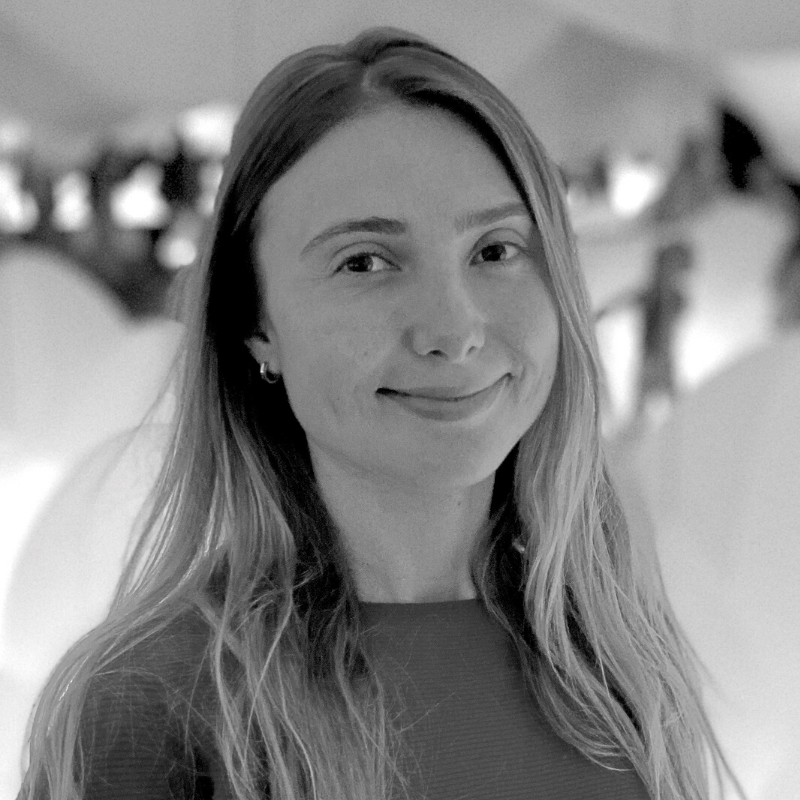 Kristina recently left behind fast-paced life of Human Resource Business Consulting to freelance as a Content Writer. A regular Vacation Tracker contributor, she can be found working remotely from her home in Montreal, usually while eating a variety of snacks.