Tips for Working With Teams in Different Time Zones
Reading Time:
3
minutes
Remote work has brought many benefits. But, by far, for the employer, the biggest remote work advantage hides in a greater talent pool, and the ability to hire trusted professionals regardless of their location. This is how many of us now work closely with people scattered across the globe.
However, if we put aside the benefits of hiring people from multiple locations, how can we work with teams in different time zones effectively? How can we close this gap and allow seamless workflow?
We asked ourselves the same question and decided to provide you with a few tips on how to make working with teams in different time zones effective and easy.
Set up communication rules.
It's not a secret that effective communication is the pillar of success. Communication is important in any team, but it becomes crucial when it comes to working with teams in different time zones.
To do it properly, you need to choose and set up the right communication channel (for instance Slack or MS Teams) and specify what kind of information needs to be disclosed and when. On top of that, you need to make meeting rules that specifically say which format will be used, whether their purpose needs to be communicated in advance, who to call and when, etc. By doing all of this, you're setting the ground for a clear communication flow that will leave no room for guessing.
Craft a system for communicating with teams in different time zones.
If you operate with a team in different time zones, it's important to determine a time frame where you'll overlap to allow the undisturbed communication flow. Even though some might dispute this, determining a time where those meetings could be held is possible, even if you're sharing a great time difference. Bottom line – everything is in communication and when everyone is open to negotiation, even the impossible is achievable.
Craft a decision-making process
The structure is essential when it comes to team operations. Every team member should be aware of the steps they should take when making a decision and which structures it should pass before they make an action. When we have a system in place, the processes go much faster, and the time team members take to consult with the team in another team zone isn't wasted.
Consider split shifts and different workdays to attend to workplace needs.
Those working with a team in different time zones could consider splitting shifts and workdays to attend to time zone differences. For instance, in case a team is coming to the office, you could consider splitting the workday as part-time in the office in the morning hours, and the rest of the hours could be done remotely in the evening hours. These split shifts might seem like a less convenient solution as they might disturb employees' work-life balance. However, with meticulous planning, anything can be achieved and made to benefit each team member in the best way.
Make sure your team isn't burning out
Switching time zones and fitting schedules can be energy-draining for some team members, they might end up burned out. That's why it's important to ensure they take regular vacations to recover and fill up their batteries.
Leave tracking is a tedious task, and it's much harder and more complex in case you need to manage large teams. Especially when they're in different locations and time zones. That's why the best thing you could do to streamline your business processes and ensure everyone is their best self throughout the year is to automate leave tracking.
Vacation Tracker is a leave tracking software that can be used as an MS Teams and Slack integration which helps businesses track leave effortlessly. With the help of Vacation Tracker's intuitive dashboard, managers have a clear overview of staff's availability, used and unused vacation days, and decrease sick leave abuse. What's more, this software allows assigning managers for different offices and locations, which makes the leave tracking process much easier for larger teams. Vacation Tracker is simple, affordable, and, what's best free for the first 7 days. So why not sign up now?
Try different collaboration tools.
Managing teams in different time zones seek greater flexibility. Luckily, this flexibility can be achieved through many collaboration tools we have at our disposal such as DropBox, Slack, Google Drive, or Microsoft Teams. Furthermore, using project management tools such as Asana or Trello can help in providing greater team accountability and allow seamless flow of information to that extent the physical and timezone difference becomes irrelevant.
The bottom line.
Working in an international team with different time zones requires a special level of respect, empathy, and inclusion. Following the steps we gave you, will help you to create a schedule and a working model that will keep everyone happy and included, while respecting the individual needs of every team member.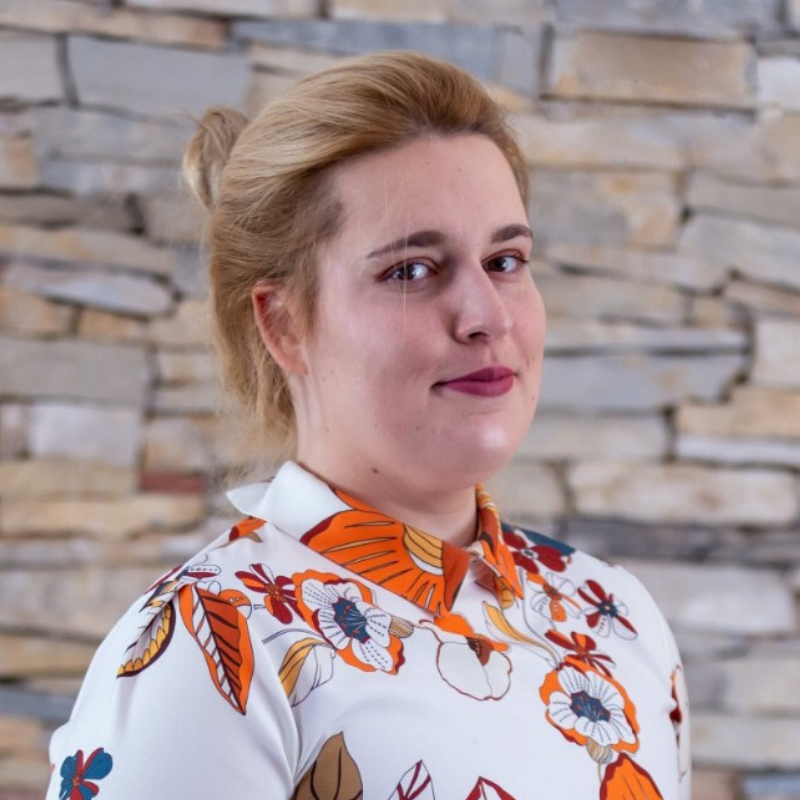 A cat enthusiast and a cupcake maniac, Ana is a freelance Content Writer passionate about HR, productivity, and team management topics. When she's not at her keyboard, you can find Ana in the kitchen, trying to make delicious cookies.