Top 5 Tips to Using Microsoft Teams for Project Management
Reading Time:
3
minutes
Since more and more businesses are opting for a remote working model, questions about effective business and employee management are increasing. One among them, we hear way too often is how to use Microsoft Teams for project management.
Microsoft Teams is a useful communication and collaboration software many companies use daily to communicate and collaborate on projects. Naturally, they want to organize their daily activities without having to juggle multiple programs to get things done. With that being said, in this article, we will show you how to use Microsoft Teams' project management features effortlessly and get tasks done on time.
Tip #1: Organize tasks and communicate with employees and team members via Teams and Channels
Effective and open communication is the pillar of successful project management. What's more, project managers and team leaders need to communicate clearly and have information laid out in a transparent way to get things done. And Microsoft Teams can help with that!
By using the Teams tab, project managers and team leaders can create a team for each project (or a customer), add relevant people to each channel, and then add resources employees will find useful while managing the project. It's an awesome Microsoft Teams project management feature to use on a daily level and avoid a fuss due to improper communication.
Tip #2: Make the use of Outlook calendar
Stellar project managers will always tell you that adhering to deadlines is one of the most important parts of getting things done successfully. Deadlines allow us to collaborate more effectively, know what is a shared goal, and help us keep complex projects on the right track. Knowing and setting deadlines allows us to set expectations and make sure everyone from the team is on the same page. Ultimately, they enable us to take full control of our work.
We can use Microsoft Teams for Project management and track our deadlines effortlessly by sharing an Outlook group calendar within the Teams platform. Sure, there will be a little hustle to find out how to add a group calendar to Teams, but once you do it, every member of the team will be able to see both their personal Outlook calendar and the group calendar side by side and ensure they meet the deadlines on time.
Tip #3 Know when your staff's availability
Project managers need to know their staff's availability at all times to ensure timely task completion. They also have to be aware of how many days off each of their employees took through the year to avoid employee burnout and keep them in prime condition year-round.
Luckily Microsoft Teams comes with a wide variety of handy integrations such as Vacation Tracker, that can help project managers track their staff's availability effortlessly.
All employees have to do is to start a chat with the bot in Microsoft Temas and after filling out a quick form, they'll be able to schedule a leave. On the other side, managers will be able to have all the information about their employees' leave at their disposal at any given moment and ensure undisturbed work throughout the year. If you're interested in how Vacation Tracker can help you improve your workplace, sign up for a 7-day free trial period.
Tip #4: Make the most out of the Planner function
One thing we absolutely love about Microsoft Teams for Project management is their Planner function. This feature allows teams to get full visibility of their tasks, and be accountable for their share of the work. Furthermore, the Planner function will show task duplicates, which will prevent any confusion and misunderstanding. And, lastly, the Planner offers full details on whom to consult on each task, ensuring timely completion and preventing lost time over finding the responsible ones in the organization.
Tip #5: Make work accessible
The rule is, that if you want to do things on time, make sure everything is accessible. Don't let your employees lose their valuable time looking for documents, and searching for the right people when you can keep things aligned straight in Microsoft Teams.
Teams come with SharePoint which makes work easily accessible, and, more importantly, easy to modify. Project files and shared documents can be connected directly through the Microsoft Teams dashboard, as well as linked directly through the Microsoft Teams channels. This lets employees quickly access the files that they need to work on, work on these files together, and show these files to other employees (and management) for review.
Wrapping it up!
Using Microsoft Teams for Project Management, in addition to a communication and collaboration hub, can make the workday so much easier. Knowing where to look and what actions to take to organize your workload can help you become more efficient, successful, and help you drive growth. Lastly, staying organized will help you save precious time and energy on doing things that actually matter and be on top of the game a year around. Which Microsoft Teams project management features your team uses?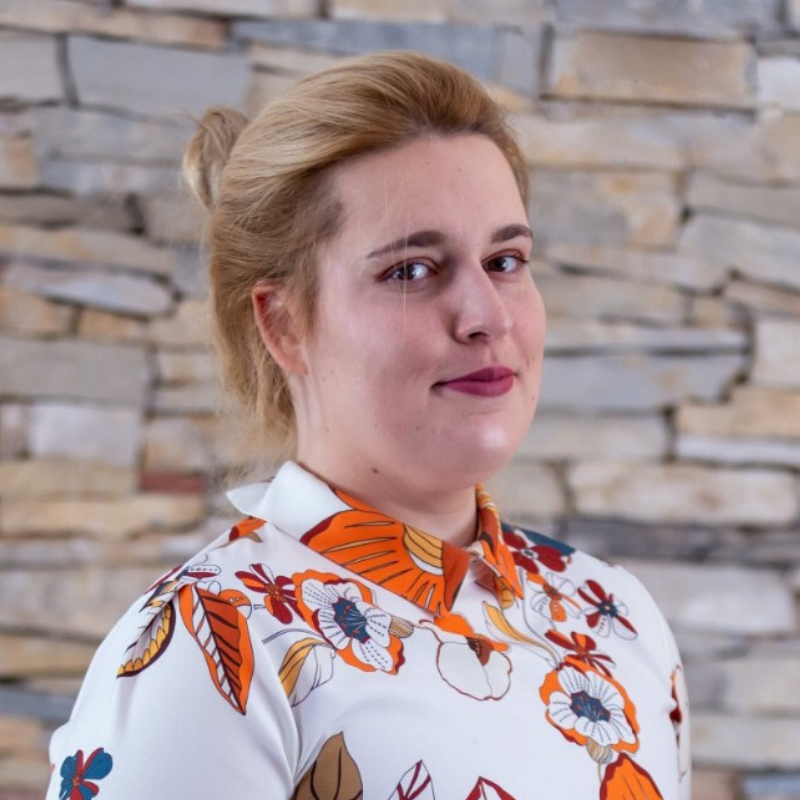 A cat enthusiast and a cupcake maniac, Ana is a freelance Content Writer passionate about HR, productivity, and team management topics. When she's not at her keyboard, you can find Ana in the kitchen, trying to make delicious cookies.