What Employee Benefits Are Mandatory in Europe?
Reading Time:
4
minutes
Whether you're a small business or a multinational corporation, the European Union is a hotspot waiting to be exploited. And with good reason — the economic landscape is diverse and the number of countries is plenty. It's a continent known for having high-quality working conditions, with an array of social security plans aimed at helping employees and employers alike. From annual leave and flexible working hours to health care coverage and vacation time, employee benefits in Europe go a long way.
So, you probably already know that countries in Europe are famous for their mandatory employee benefits. But what exactly are they in some of the biggest countries in this region? Let us give you the rundown!
Denmark
Did you know that Denmark ranks first in providing employees with a work/life balance? In fact, the working hours are only 37 hours per week, and overtime is not allowed to exceed 48 hours per week.
Danish employee benefits certainly stretch the most far and wide on this list. You can get five weeks of paid holiday if you've worked for your employer for one calendar year before the holiday season begins. On top of that, there are about 12 Danish national holidays each year.
You are entitled to social security benefits if you work in Denmark and make payments towards social security. These include:
Maternity and child benefits, as well as childcare benefits

Health benefits such as free public healthcare, sickness benefits, and leave home care services such as care for sick or disabled relatives

Disability benefits include benefits for sickness, injury, invalidity, and old-age pension.
Other employee benefits include maternity and paternity leave, maternity benefits, flexible work schedules, an informal work environment, and more.
United Kingdom
Even though the UK isn't a part of the EU anymore, it is still physically located in Europe. Hence, their employee benefits are very similar to those offered by other countries in Europe.
Among the mandatory benefits in the UK are retirement, healthcare, holiday pay, maternity and paternity leave, and sick pay. The UK offers a variety of supplementary employee benefits, such as life insurance, income protection (long-term disability) GIP, critical illness insurance, private medical insurance, dental insurance, health cash plans, employee assistance programs, virtual health care services, and employer-sponsored retirement plans. Companies also provide employee perks such as company cars, season ticket loans, childcare vouchers, gyms, and canteens.
France
In France, employees are entitled to a number of mandatory benefits, such as old-age pensions, elder solidarity allowances, long-term disability pensions, short-term disability pensions, spouse's pensions, and death grants. French employees can also receive pensions, long-term disability insurance, medical insurance, worker's compensation, retirement, and career termination indemnities as supplementary benefits. There is also profit sharing and parental leave available.
Germany
The standard working week in Germany can be no longer than 48 hours per week, or 8 hours per day. The statutory minimum entitlement of annual leave is 24 working days per year set by the Bundesurlaubsgesetz – the Federal Holidays Act. However, many collective employees agreements increase this quota to 30 working days.
The mandatory Social Security System in Germany consists of health insurance, home care, and nursing care insurance, pension insurance, unemployment insurance as well as accident insurance. Health insurance is obligatory for all workers in Germany. It's divided into two main types: state health insurance and private health insurance. Higher earners (64,350 EUR or higher annually in 2021) must sign up for a private option. This offers them shorter waiting times and better hospital conditions.
Pensions, life insurance, and lump-sum disability benefits are some common supplementary employee benefits in Germany. Employees also receive company cars, job bikes, transportation allowances, childcare, gym memberships, and lunch vouchers.
The Netherlands
Dutch social security is among the best in Europe. Social security consists of two parts. People's insurance (volksverzekeringen) and employee's insurance (werknemersverzekeringen).
Every Dutch citizen is also entitled to a state pension, under the General Old Age Pensions Act (AOW). In order to qualify for this pension, you must have lived in the Netherlands for at least five years before you reach the state retirement age.
Additionally, employees can get help paying for child care expenses. These benefits are for:
Their own child

Child of their partner or ex-partner

Child in foster care

A child they care for as if it were their own
Other benefits include health insurance (mandatory for all), transport allowances, flexible work hours, gym membership discounts, employee education reimbursements, employee-sponsored training, and so on.
Spain
In Spain, employees are guaranteed a minimum of 22 working days of annual leave, which equals 30 calendar days. It can be split up to vest at different times throughout the year. You cannot trade Spanish leave entitlements for money, so you must encourage your employees to take paid time off as it accrues.
Furthermore, all employees in Spain are also entitled to national, state, and local public holidays as mandatory paid time off. Spain observes 10 national public holidays and between 20-30 state and local holidays, depending on the locality.
Meanwhile, other employee benefits include overtime, health insurance, pension, maternity and paternity leave, and extra pay (around ¼ of your normal salary around Christmas.)
Italy
Employee benefits in Italy are highly complex, and the following information provides employers with a general understanding of some of the required benefits. This is by no means an exhaustive list.
The national health system is available to all Italian citizens. Both employers and employees contribute to it.

In Italy, employers are required to contribute to a pension plan, which can vary based on the type of employment or profession. Employers and employees both contribute to this.

Workers must be covered for workplace accidents by the mandatory state insurance program. In the event of an accident caused by an employer's negligence, the system has the right to recover from that employer. This is also funded by employers.

All employees have the right to get their salaries paid by the NHS during short-term sickness. The first 3 days must be paid by the employer, but not more than five times a year. After the third day of a short-term sickness, employees receive 50% of their salary, and then the percentage changes again after day 21. The amount of the benefit depends on the employee's level of employment. It is financed by employers.
Additionally, individual labor contracts in certain sectors require employers to purchase specific insurances. This is usually discussed with the employee first.
Hence, it is clear that there are many benefits available to employees working throughout Europe. European law makes it compulsory for employers to ensure certain rights and privileges to their workers, be it health care, pension plans, paid vacations, paid holidays, and sick leaves. After all, a happy employee is a productive employee, isn't it?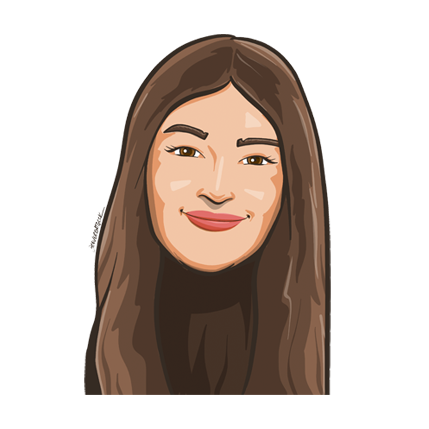 An avid writer and aspiring marketer, Snigdha is a student at Concordia University's John Molson School of Business.