What Is a Floating Holiday?
Reading Time:
4
minutes
Let's talk about a floating holiday, shall we?
It's an awesome policy that basically lets you take a religious or cultural day off without having to ask for it. An example of the advantages of diversity at the workplace, floating holidays have become a popular way to gain time off without having to ask around about other people's schedules.
I know what you're thinking — "That sounds too good to be true." I thought the same thing at first, too. However, the concept of floating holidays is quite interesting, and a lot of companies have come up with their own versions of it.
What exactly is a floating holiday?
There are two meanings to the term "floating holiday." It can refer to a public holiday that doesn't fall on the same date every year (such as Thanksgiving) or it can be an extra day off from work given as a substitute for a public holiday.
Floating holidays are paid days off that employees can schedule themselves. This may sound like standard vacation time, but floating holidays have a number of advantages that standard vacation days are unable to provide.
A floating holiday gives employees a flexible way to take off (with pay) when they want, which can be helpful if they have to travel for cultural or religious events. They're especially useful for those who observe the ten federal holidays but also want to attend family and community-based celebrations that are not recognized by the government, like Eid Al Fitr, Diwali, Good Friday, Passover, or Yom Kippur. Some companies recognize your birthday as a floating holiday too!
The concept of a floating holiday is perfect for companies that want to embrace diverse cultures or religious beliefs. In today's world, it's more important than ever to expand your company's diversity and multiculturalism. Implementing a floating holiday is one of the best ways to do so.
Why having a floating holiday is important
The benefits of having a set floating holiday in place are enormous. Here are a few of them:
Your team feels more valued
Having a floating holiday makes your team more valued, and helps increase their work/life balance. This is because when you provide flexible leave options for your employees, it allows them to preserve their normal paid time off. And then, they'll have time for other commitments like vacation, sick days, or personal needs.
It also helps create a more relaxed setting for your workforce and leads to higher levels of morale.
It boosts employee retention
Want to better engage your employees? Or maybe you want to appeal to a more multicultural crowd. Either way, floating holidays are an excellent idea. By having a floating holiday as a part of your company's leave policy, you will draw in more well-educated and smarter employees. When employees see that a company has such policies set in place for their well-being, they're more likely to work there for longer.
So instead of forcing your employees to work on a day they had given up as a holiday, give them an option to float this day to a date that is convenient for them. It will allow them to feel appreciated and valued in the workplace.
Attracts talented candidates
HR and Talent Acquisition teams everywhere, breathe a sigh of relief!
As mentioned previously, having a great leave policy that includes practices such as floating holidays can help you entice some of the brightest and most skilled minds in your industry. Companies that excel at work/life balance and overall work culture have a reputation that precedes them.
So naturally, why wouldn't anyone want to work for a company that values its employees so much?
Improved diversity and inclusion
We all know that recruiting, hiring, and managing a culturally diverse workplace is essential for businesses to sustain their competitive advantage in today's world. Diversity allows companies to tap into the full range of talent, ideas, and creativity available to them. However, to create a truly inclusive workplace, you must know that you are going to need to accommodate your employees' needs. And to do this, you need to let them take time off whenever they want to. Regardless of whether it's on the public holiday calendar or not!
Should you keep track of floating holidays?
Long story short, yes.
As you start the process of creating a fun, engaging, team-building experience, there are a few things to consider. It's important to determine what kind of floating holiday options exist for your employees and how you'll set them. Make sure to define the parameters of your floating holiday policy and explain it to your employees. It'll save you tons of time and hassle in the long run.
In order to keep your office from becoming a ghost town on busy days (and also for scheduling and payroll purposes), you need to set some policies in place that act as a guide for when your employees can take a floating holiday. It's important to know that there is no one size fits all policy for each company. Try to set a policy depending on factors like location, size, laws, budget, and overall flexibility surrounding tasks.
You need a system that can accommodate everyone's schedules and keep the office functioning smoothly. While this is no easy feat, you can make your life a little easier by using leave tracking software like ours.
Vacation Tracker is a leave management tool that makes sure you are entitled to your leave request and approves them with one click. We send you daily/weekly notifications so you never forget about an unused day again. You can also customize and set up to 25 leave types according to the needs of your organization. Try it out today!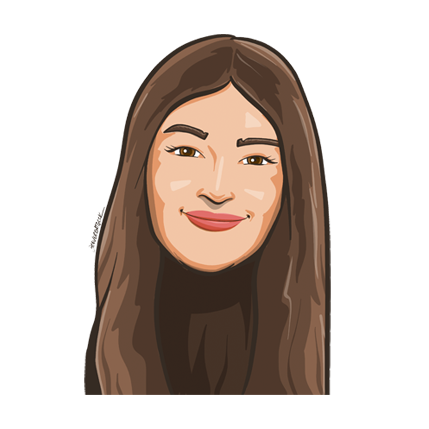 An avid writer and aspiring marketer, Snigdha is a student at Concordia University's John Molson School of Business.