What You Need to Know About Parental Leave in the UK
Reading Time:
7
minutes
Do you have a new baby on the way or are you planning to start a family soon? If so, you may be wondering what your options are when it comes to taking parental leave in your country. In the UK, there are several options for parents to consider, and this article will outline some of the most important considerations for parents in the UK who want to take parental leave.
Parental leave is designed to allow parents to take time off to care for their families. This is especially important for new parents, who often need time to recover from childbirth and bond with their newborns. Let's take a closer look at some of the things you need to know about parental leave in the UK.
Statutory Parental Leave
Each parent is entitled to 18 weeks' unpaid leave for each child or adopted child until the child is 18 years old. In case you have 2 children, you can take up to 36 weeks in total (3 children = 54 weeks, and so on). Parental leave in the UK is an individual right, which means parents can't transfer the leave between them. For example, a father can't take 8 weeks and a mother takes 10 weeks.
Can this period be extended?
This 18 weeks of unpaid leave is the minimum right permitted by law but can be extended only if your employer agrees.
What's the difference between Parental Leave and Maternity/Paternity Leave?
Parental leave differs from statutory maternity and paternity leave because maternity and paternity happen right after pregnancy. Parents can take parental leave until the child is 18 years old.
Is Parental Leave paid?
Statutory parental leave is usually unpaid, but companies have the option to offer a partial salary to parents, although this is not required. Check your employment contract, staff handbook, and employer policy for more generous terms than the minimum. Depending on your circumstances (if you have a low income), you could get financial support.
Taking Parental Leave
The limit on how much parental leave each parent can take is up to 4 weeks for each child per year. So in case you have 2 children, you can take up to 8 weeks in total (3 children = 12 weeks, and so on).
You must take parental leave in blocks of one week at a time (e.g., 1 whole week or 2 whole weeks) rather than individual days.
An exception could be:
if your employer agrees otherwise

if your child has a disability
How long is the working week?
Employees must take parental leave in blocks of full weeks. A "week" is based on the usual working pattern; it is the length of time an employee is required to work over 7 days. So, if an employee only works Mondays, Tuesdays, and Wednesdays, a "week" would be three days; if they work Monday to Friday, a "week" would be five days.
What if my working days vary?
If an employee works a different number of days per week, they must calculate an average working week to determine their parental leave rights. It is done by adding the total number of days, then dividing that number by 52.
If your child is disabled
If your child receives Disability Living Allowance (DLA) or Personal Independence Payment (PIP), you can take parental leave more flexibly (e.g., for regular hospital visits). This means that the leave doesn't need to be taken in whole weeks. For example, you could take a parental leave one or two days at a time, rather than blocks of a week.
Carrying over untaken parental leave
Parental leave applies to each child, not to an individual's job. So if you get a new job with the same employer, you can carry over your leave. You can also carry over any unused parental leave from one employer to another. For instance, if you used 10 weeks (out of 18) with a previous employer you can use up to 8 weeks with their new employer, if you're eligible.
Eligibility
To be eligible for parental leave, all of these must apply:
The child is under 18

You are legally classed as an employee, not self-employed or a 'worker'

If you are employed through an agency, freelance, on a zero-hours contract, a casual worker, contractor, or consultant, you're a worker.

You have worked in the company for at least one year

You have parental responsibility for the child
This means that you must be the biological or adoptive parent, have legal responsibility, including under a surrogacy arrangement, or have legal guardianship. Foster parents typically only qualify for parental leave where they have acquired parental responsibility through the courts. If you're a step-parent, you can also have parental responsibility if both biological parents agree on it.
Changing the default statutory scheme
Employers may choose to make certain changes to the default statutory scheme through the workplace or collective agreements (e.g., extending the right to employees with less than 12 months' service). Employers can also extend parental leave to those groups who aren't eligible, such as foster parents or grandparents.
Adding parental leave to paternity leave
You can also add parental leave to paternity leave if you are the biological father or your partner is having a baby. For example, you can take standard 2 weeks of paternity leave after your baby is born, then take 2 weeks of parental leave, so you'd have 4 weeks off altogether to spend with your newborn.
Giving the notice to take Parental Leave and asking your employer
The employee must notify their employer of their intention to take parental leave at least 21 days in advance. Employees must confirm parental leave's start and end dates in their notice. It is advisable to set out a request in writing, although this is not required.
To take parental leave right after having a baby or adopting, an employee should give notice 21 days before the beginning of the expected week of childbirth or placement.
Employers can ask for proof to confirm that an employee is a parent or the person legally responsible for a child. This documentation can include a birth certificate, adoption or matching certificate, parental responsibility agreement, or court order.
Can my employer refuse to let me go on Parental Leave?
No, your employer can't refuse or altogether cancel parental leave. However, your employer can postpone the requested leave for up to 6 months if they feel it would cause severe disruption to the business if the employee took the leave at the time asked.
When can the employer postpone my parental leave? (Delaying leave)
Parental leave can be postponed only if the employer has a 'significant reason.' This means they can delay it in case of:
a big project is starting at this particular period

the time for which you are applying is at a seasonal peak period

many employees use different kinds of leaves at the same time

your absence at a specific time would be detrimental to the business
Parental leave cannot be postponed:
if the father or partner is taking it immediately after the birth of the child (or placement of the child in your family for adoption)

if this means that an employee would no longer be eligible for the leave (delaying it beyond the child's 18th birthday)
If it's postponed, employers are required to follow a specific procedure. They must:
consult with the employee over the dates to which they want to postpone leave and suggest a new beginning date—it has to be within 6 months of the asked start date

notify the employee of the postponement within 7 days of their request, explain why the leave is being postponed and set out the new leave dates
Employers can't reduce the length of leave, so the new leave period should be the same as your original request.
Employment rights during Parental Leave
During the leave, your work rights are secured.
You continue to benefit from the terms and conditions of your employment except for pay (as parental leave is unpaid).
You will continue to accrue annual leave (paid holidays) during periods of parental leave. Although, if your employer gives extra holiday, you might not accrue these extra days during parental leave – check your employment contract.
Rights under final salary pension arrangements continue to accrue.
Can I be fired during parental leave?
As long as you are on parental leave, you are legally protected from dismissal, detrimental treatment, and victimization for taking or requesting parental leave. However, according to the law, if not fully respected, this can lead to discrimination claims.
There are a few exceptions, such as the company's insolvency or the employee's breach of the employment contract, in which such protection from dismissal may not apply.
Do I have the right to return to the same job position after parental leave?
After the expiry of your parental leave in the UK, you have a right to return to your old job. However, in case this is not possible, your employer must offer you suitable, alternative employment or an equivalent position. This means a similar job with the same or better status terms and conditions as your old job (for example, you must not earn less than before).
Bonuses
If you get bonuses that your contract includes, an employer should pay compensation during your leave.
Bonuses should not be reduced if they don't depend on work performed (for example, loyalty bonuses and some Christmas bonuses). This relates to work already done before your parental leave. However, if the bonus is a reward for work when you will be absent on parental leave, most likely, you would not be entitled.
What if my employer doesn't allow me to take Parental Leave?
Your employer can't refuse or altogether cancel parental leave if you are eligible and have given the proper notice.
If you have the right to take parental leave in the UK and you're refused, try to sort the matter out informally with your employer first and ask about the reasons. Also, consider talking to your union representative (for example, a trade union rep), your line manager, HR rep, or another senior manager. This is a better solution than a formal process and could help maintain good working relations.
If the discussion with your employer and managers doesn't resolve the problem, you may need to raise the internal grievance procedure. It is advisable to try and fix things amicably, as formal processes can damage your relationship with your employer. Sometimes grievances do more harm than good.
Conclusion
If you are a parent in the UK, there are many options available when it comes to taking parental leave. Some of the key considerations include eligibility requirements, length of leave, and the ability to take time off to care for your family. Whether you are planning for a new baby or already have young children, understanding your parental leave options can help you plan for a successful and stress-free family life.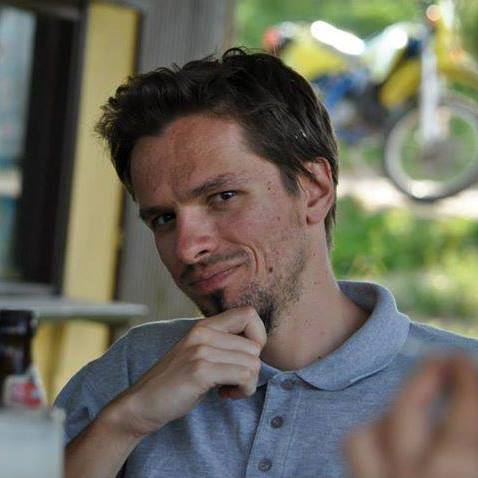 After many years of working as a programmer, Uros has finally returned to his true passion, which would be writing, as a content writer in Vacation Tracker. Human words surely bring more beauty and poetry than codes do, so one could say that today, at last, he is content as a writer. A content writer.