How Dynatrace took the leap to automated PTO tracking
Dynatrace, a leading software company, started using Vacation Tracker to streamline and automate their employee leave management process, improving visibility within their team. Read on to learn more about how our tool has helped Ryan from Dynatrace successfully transform all things PTO at his company.
Company Snapshot
---
---
| | |
| --- | --- |
| Industry | Technology |
| Location | Waltham, Massachusetts, United States |
| Company size | 2900 employees |
| Founding year | 2005 |
``Everyone can see the leave request, and everything is seamless and coordinated.``
Ryan
Senior Support Manager
The Objective
For Ryan, a Senior Support Manager at Dynatrace, it was astonishing how much time his team was wasting on managing leaves on paper and Excel. Just like most of our customers, all leave tracking prior to using Vacation Tracker was done manually. This meant tons of time spent on spreadsheets, emails, and "asking for approval or leave information to HR," he says. That was until a company managerial meeting, when a fellow employee said, "this is an archaic process… don't we have a better way to do this?"
Why, yes — of course there is! Shortly after, Ryan began his research on tools to help automate this hectic process. As fate has it, he stumbled upon Vacation Tracker after typing those exact words on Google.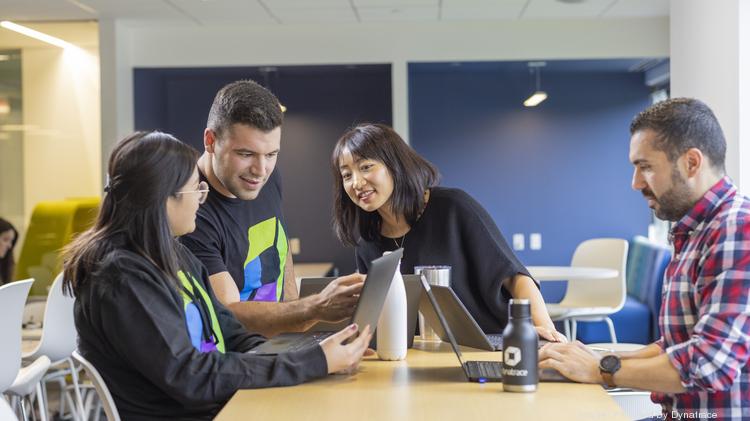 The Solution
As Ryan chose his pick between Vacation Tracker and the other 4 tools he was considering, he says our Slack integration was the unique selling point that made him pick our tool. He says it saves everyone a lot of time. More specifically, typing a command in Slack and using the bot has been a huge change. For managers, everyone can see the leave request, and everything is seamless and coordinated. No more email chains or stress over Excel!
His top reasons to pick our tool when compared to others include:
Direct integration with Dynatrace's Slack workspace

User expansion in the system is easy

Ease-of-use that requires no prior employee training
Results seen at Dynatrace
Overall seamless leave management process
With Vacation Tracker, Ryan's frustrations regarding managing PTO are addressed through a seamless leave tracking experience that keeps both managers and their team's on the same page regarding PTO. "We didn't see how we could integrate both teams at the same time but with the ability to add different policies and national holidays it was much easier to integrate," he says, The change added that extra separation and brought on other teams from the company to use the tool as well.
Ease-of-use and user-friendly interface
"No news is good news," Ryan says. The best thing about using Vacation Tracker is that he doesn't hear much about Vacation Tracker — which means it's working great. Users get on-boarded and they don't reach out with any problems. Since the process is automated, "Everything is easy to introduce. That's the problem we had before, they wouldn't know the steps. They can see their approvals, and visibility for the team and no one has any issues with it," he says. A prime example of set it and forget it, if we do say so ourselves.
Thanks for being a valued customer, Ryan!
Vacation Tracker
Features Used
Get started with Vacation
Tracker today
Vacation Tracker is an all-in-one leave management tool that allows your team to self-manage, report, and track their PTO without using spreadsheets.