How Hearing Solutions solved their PTO dilemma
Hearing Solutions operates within the medical device industry, specializing in the distribution of hearing aids. With 19 fully equipped clinics, they offer comprehensive hearing evaluations and professional fittings. The company has a strong presence in Ontario, with multiple clinics throughout the region, and is headquartered in Toronto.
Read on to learn more about how our tool has helped our customer Kelly automate all things PTO at this company!
Company Snapshot
---
---
| | |
| --- | --- |
| Industry | Healthcare Services |
| Location | Toronto, Canada |
| Company size | 102 employees |
| Founding year | 2005 |
"Vacation Tracker was God sent... it is amazing!"
The Objective
For Kelly at Hearing Solutions, managing PTO prior to Vacation Tracker meant wasting time double recording everything between two platforms: When 2 Work, a scheduling system she used for leave tracking, and Excel spreadsheets.
While this manual process was initially helpful for managing part-time employees, Kelly found that as her team grew, so did their frustrations with this method. It did not provide an overview of leave requests or quotas, which was essential for her company's needs, and was also not efficient, causing challenges in tracking leaves at the clinic level. To fix this, Kelly began her search for a new leave management tool to fix these problems.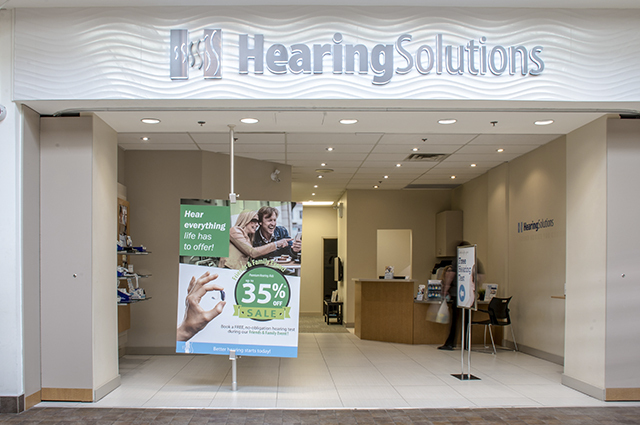 The Solution
"We like to keep things simple," Kelly mentions.
Even though she was looking for an HR system, it felt like too much to handle for her. At the same time, other PTO tracking tools were too simple for her taste. In search of the perfect middle ground, she stumbled across Vacation Tracker.
When looking for a solution, Kelly had the following goals in mind:
The ability to let users check their own leave quota and any related activity
Integration with Microsoft Teams
An easy to use tool with minimal team training
Results seen at Hearing Solutions
Simplified, customizable PTO management process
With Vacation Tracker, both parties at Hearing Solutions no longer have to manually keep track of any leave data — Vacation Tracker automates everything for them. From sending leave requests to keeping tabs on leave history, everyone has full control over their PTO. "My favorite part was that you can change the colors of the leave types. It's fun to make time off fun!" she says.
Less back-and-forth & manual errors
Kelly no longer has to spend her valuable time on manual upkeeping to manage her employee's PTO. "The integration with Microsoft Teams and how user-friendly it is one of my favorite parts of using Vacation Tracker," she mentions. This way, she was able to redirect her focus on doing actual work, all while ensuring valuable company leave data is secure.
User-friendly and easy to access
"The integration with Microsoft Teams and how user-friendly it is one of my favorite parts of using Vacation Tracker," she mentions. Furthermore, her employees love having access to their user profile, leave quotas, and history and being able to request PTO through a bot right from their MS Teams workspace.
Thanks for being a valued customer, Kelly!
Vacation Tracker
Features Used
Get started with Vacation
Tracker today
Vacation Tracker is an all-in-one leave management tool that allows your team to self-manage, report, and track their PTO without using spreadsheets.