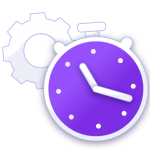 Approve leaves in Seconds
The leave management system lets you approve a leave request without leaving Microsoft Teams.
Notifications setting
Never miss an update on upcoming employee leaves and vacations. Set daily or weekly notifications for your organization.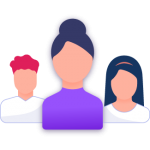 Remote Team Friendly
Vacation Tracker as your go-to leave tracker allows your team members to manage leave wherever they work from.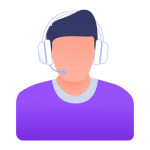 Customer Care
Feel free to reach us anytime and we'll happily assist you with our leave management system.
View your leave requests, days remaining or your team's absence directly in Microsoft Teams with our leave management system.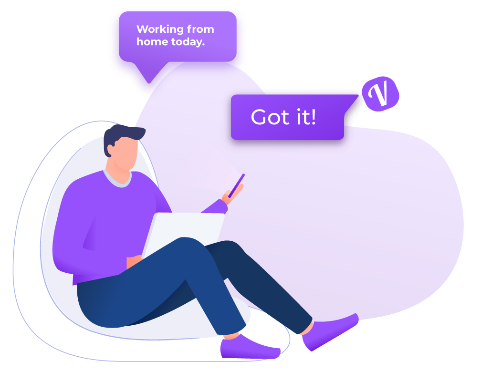 Your organization can set up to 25 different types of leave. To book a half-day, a full day, or a multiple-day, use the Vacation Tracker bot and send a request in just a few clicks. Your Approver gets notified and can approve or deny it instantly.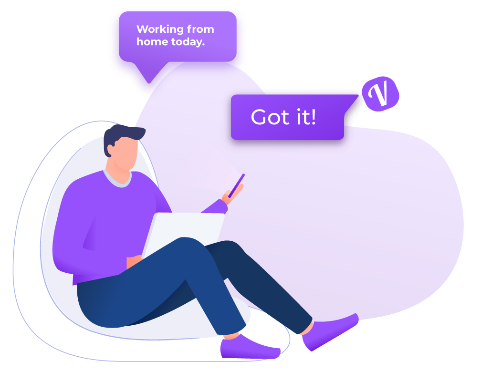 Perfect companion for Microsoft Teams
A few clicks will personalize your Microsoft Teams leave management system perfectly suitable to your team.
Pick your favorite Microsoft Teams channel and you can request, approve and view scheduled leaves.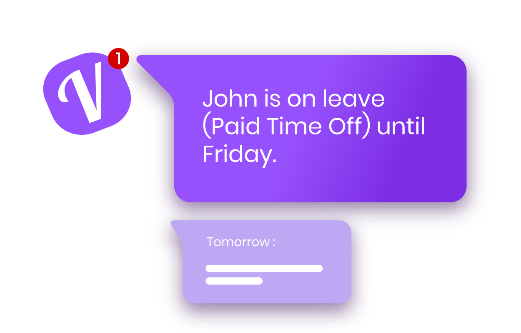 The Vacation Tracker Dashboard
The Vacation Tracker Administrator Dashboard gives an overview of everything you need and want from a Microsoft Teams leave management system.
With our fresh design and easy navigation, Administrators can easily approve or deny requests, create and manage Leave Types, Locations, Notifications, and other useful and practical customizable options.
For more info, see Vacation Tracker features, or visit our Helpdesk .
Here's what our customers say about us.

Easy to use. Makes vacation/holidays/sick and off days management a breeze, both for the management and employees.
Aleksandar Lazarević
We have been using it for one and a half months and it is been amazing so far, it really solved us the leaves management, people working remotely can use it without any problem and also the dashboard is easy to see.
Arnold M.
Office Manager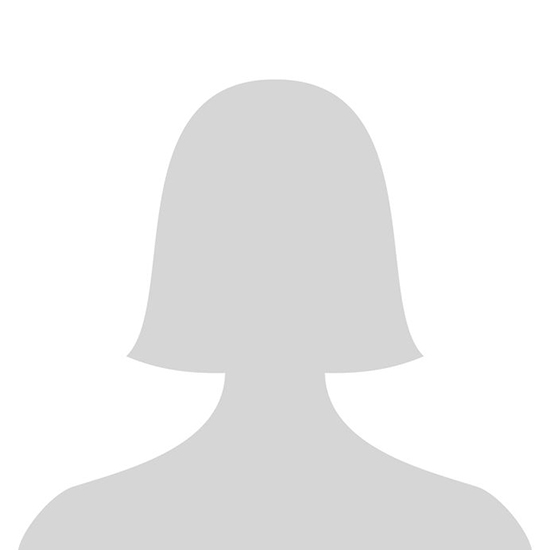 Vacation Tracker has been very helpful in keeping track of the time off ....and supervisors knowing who had requested time off and who is off this week.
Brenda H.
Senior Administrative Assistant

Really easy to use, my team and I love it, made our life so much easier. Also the vacation tracker team is super helpful and nice, thanks!:)
Tímea Volentér
HR Specialist

We have been using this product for about 6 months and the team loves it. Cant wait to see future improvements and new features!
Martin Gourdeau
Management Consulting

We've been using VacationTracker for a couple of months now and we're really happy with it!
Md Mohsin A.
Marketing Manager

We tried a lot of options & this is the only one we love because it is: - easy to use - customizable on the team and personal level
Zoja Kukic
Editor, Startit
Very simple to setup, makes it super simple to request and approve days off and the team is very responsive and takes feedback serious.
Manuel Bruschi
CEO at Timeular
Excellent product
Andy F.
Chief of Staff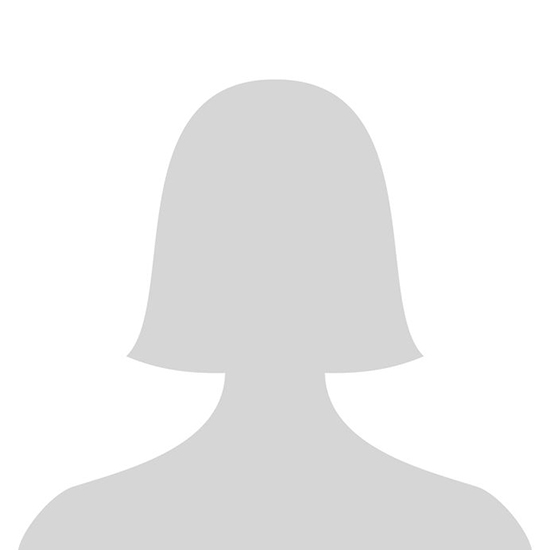 Our overall experience with Vacation Tracker is great. The team is daily informed about each others absence.
Sejla P.
Office Manager

Quick to set up, and very easy to use. Amazing customer service.
Nemanja Tripkovic
Entrepreneur and Industrialist

Simple, focused, no-nonsense.
Austen Collins
Builds the Serverless Framework
i am looking for this tool for years 🙂
Tomer Dicturel
Founder @Crane.ai,@epic.ai @slides.ai

I really like this. It really streamlines everything!
Troy Holloday
Entrepreneur & Web Developer

Great app!
Sean Milanovic
CEO at Clockify