MEET YOUR NEW LEAVE MANAGEMENT ASSISTANT
Simplify PTO tracking with Vacation Tracker
Revolutionize the way your team handles leave with Vacation Tracker. With just a few clicks, save time, reduce complexity,
and keep everyone informed about the status of PTO.
Try all features for 7 days. No credit card required.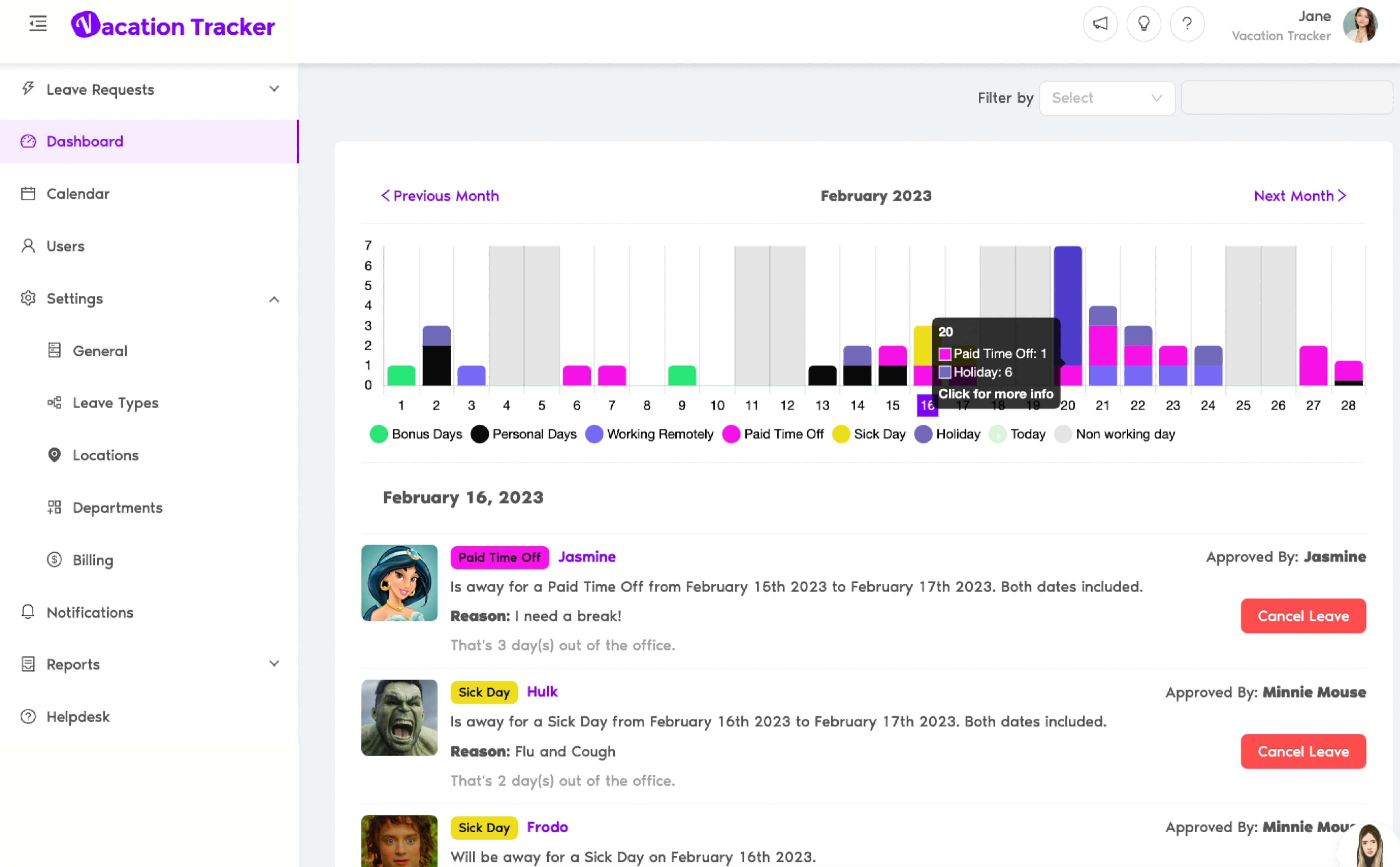 Real-time Visibility
With Vacation Tracker, you can access real-time data on your team's leave activity to help you make informed decisions and plan ahead.
Employee Self-Service
Our leave management system lets employees easily self-manage their PTO on a single platform, ultimately reducing administrative tasks for HR.
Easily Accessible
With Vacation Tracker's seamless integration, user can easily manage their PTO without needing to switch between multiple platforms.
Better Accountability
Collaborate with your team and manage leave activity together in one secure platform, reducing back-and-forth and ensuring everyone stays on the same page.
"Having easy updates on who's taking time off, and when, has helped our team be more connected than ever."
Yami R. People Operations
TeamBlind
STREAMLINED LEAVE APPROVAL
Simplify leave requests and approvals
Simplify the process of booking leaves by filling in the details like the days and duration of your leave, a reason if necessary, and hitting Request Leave.
You will then receive instant updates on the status of your leave request, no matter which platform you're using.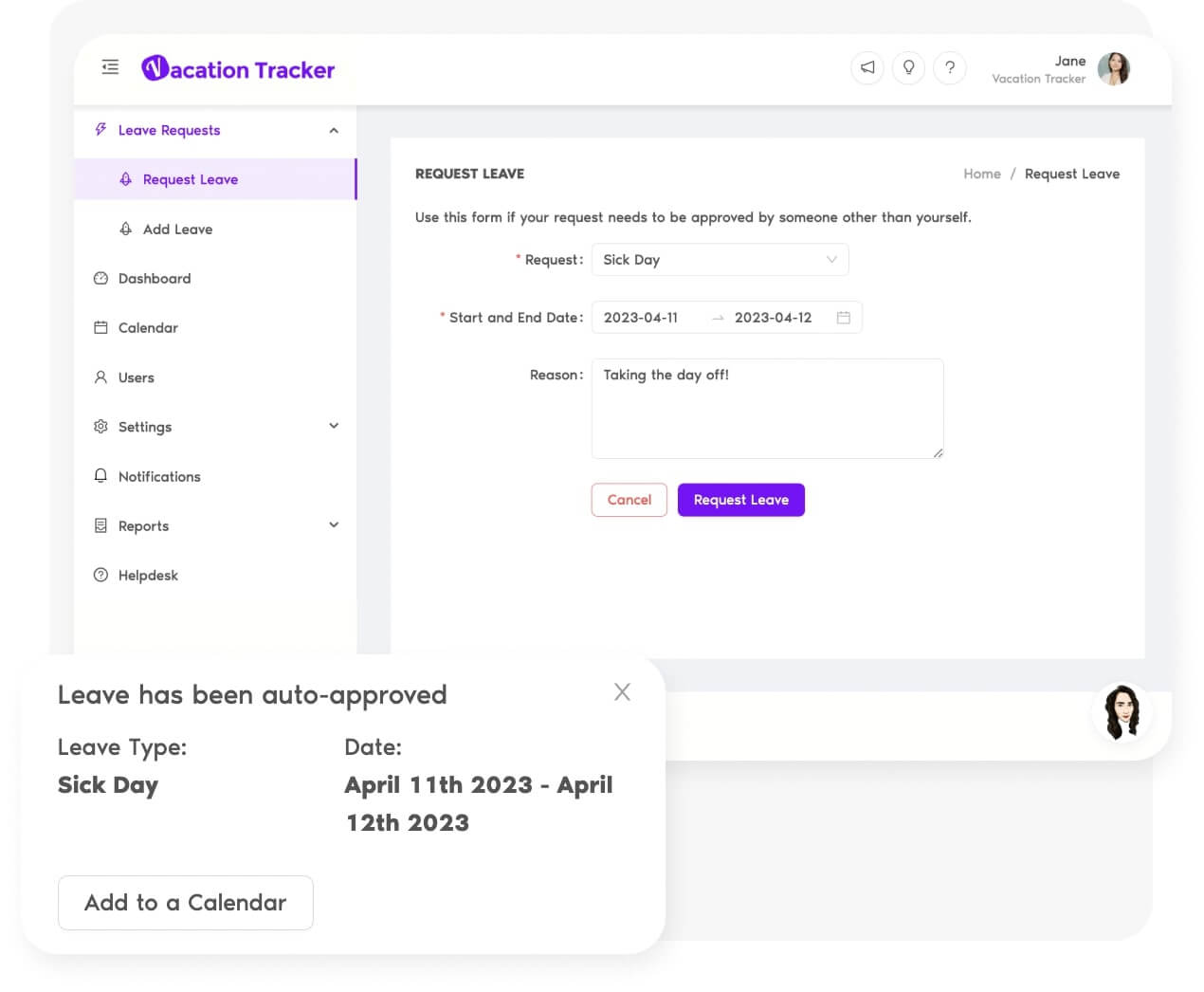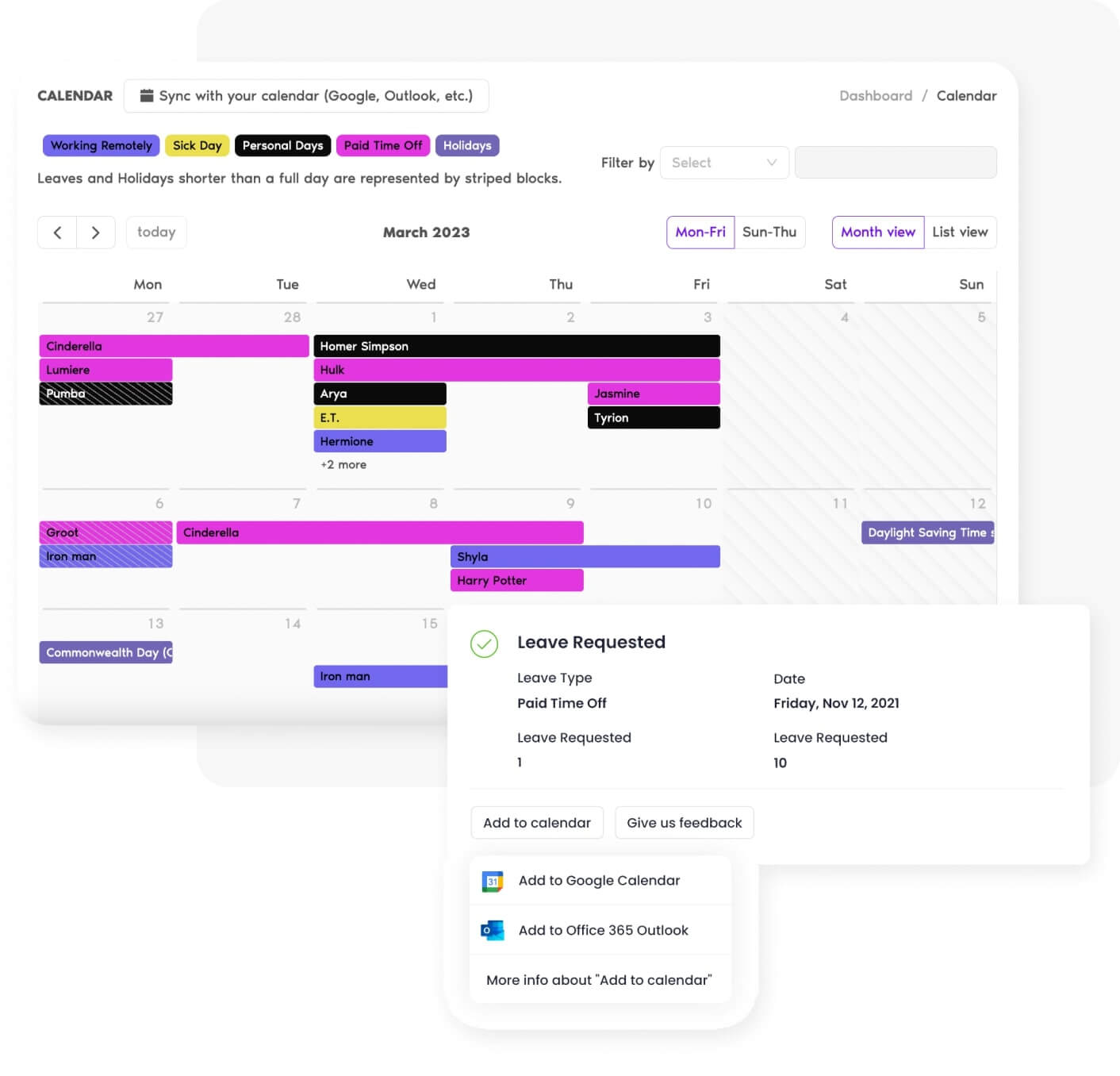 CALENDAR INTEGRATION
Integrate Vacation Tracker with your calendar
Integrate Vacation Tracker with your personal or external calendars such as iCal, Google Calendar, or Outlook to keep track of all your leave activity in one place.
You can also add your leaves to your calendar as soon as they are approved, ensuring that your leave activity is always up-to-date.
NOTIFICATIONS
Configure custom notifications
With Vacation Tracker's personalized notifications, you can easily stay updated on who's taking time off and when without having to ask them.
Configure daily and/or weekly notifications that are specific to your organization, department, or location and receive them on a platform of your choice.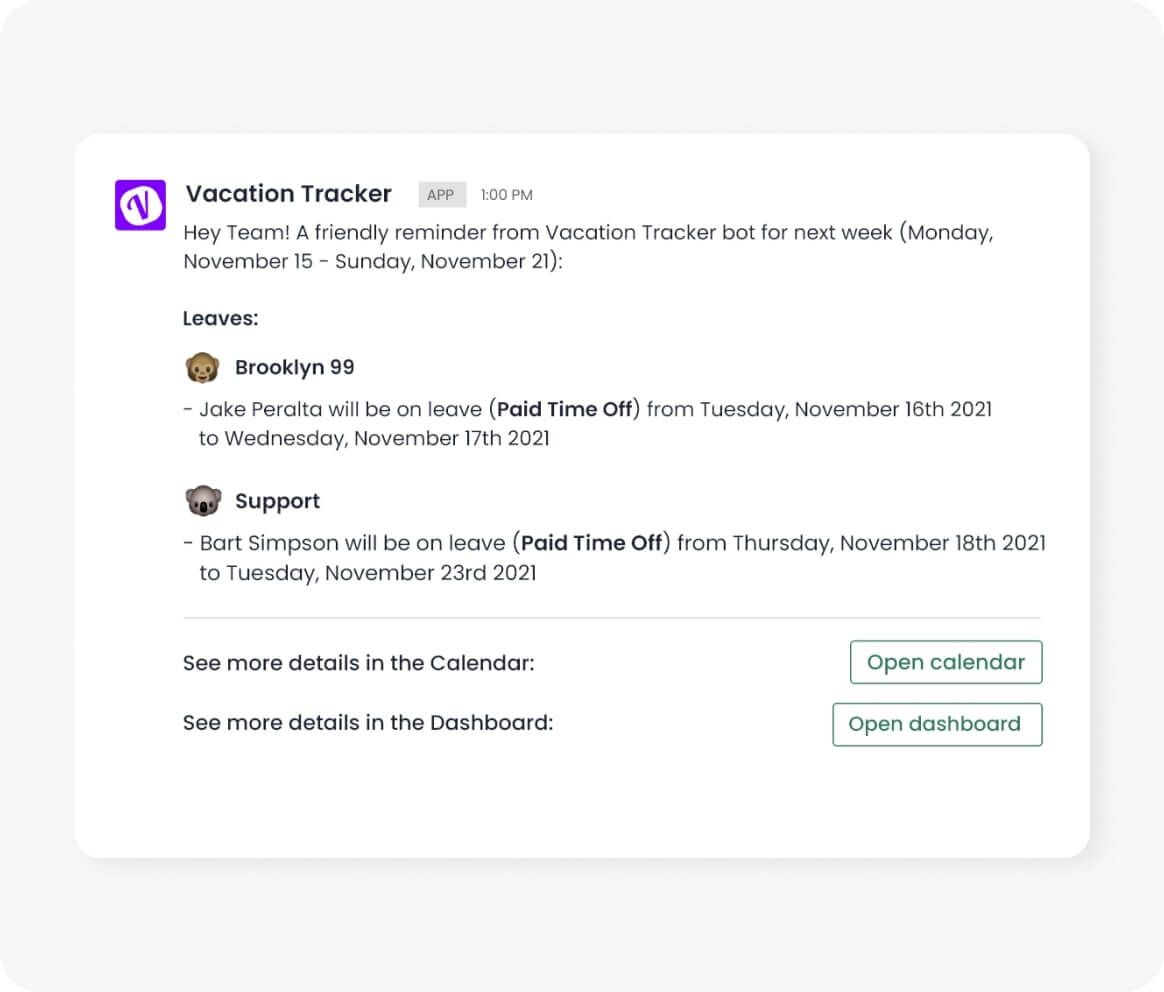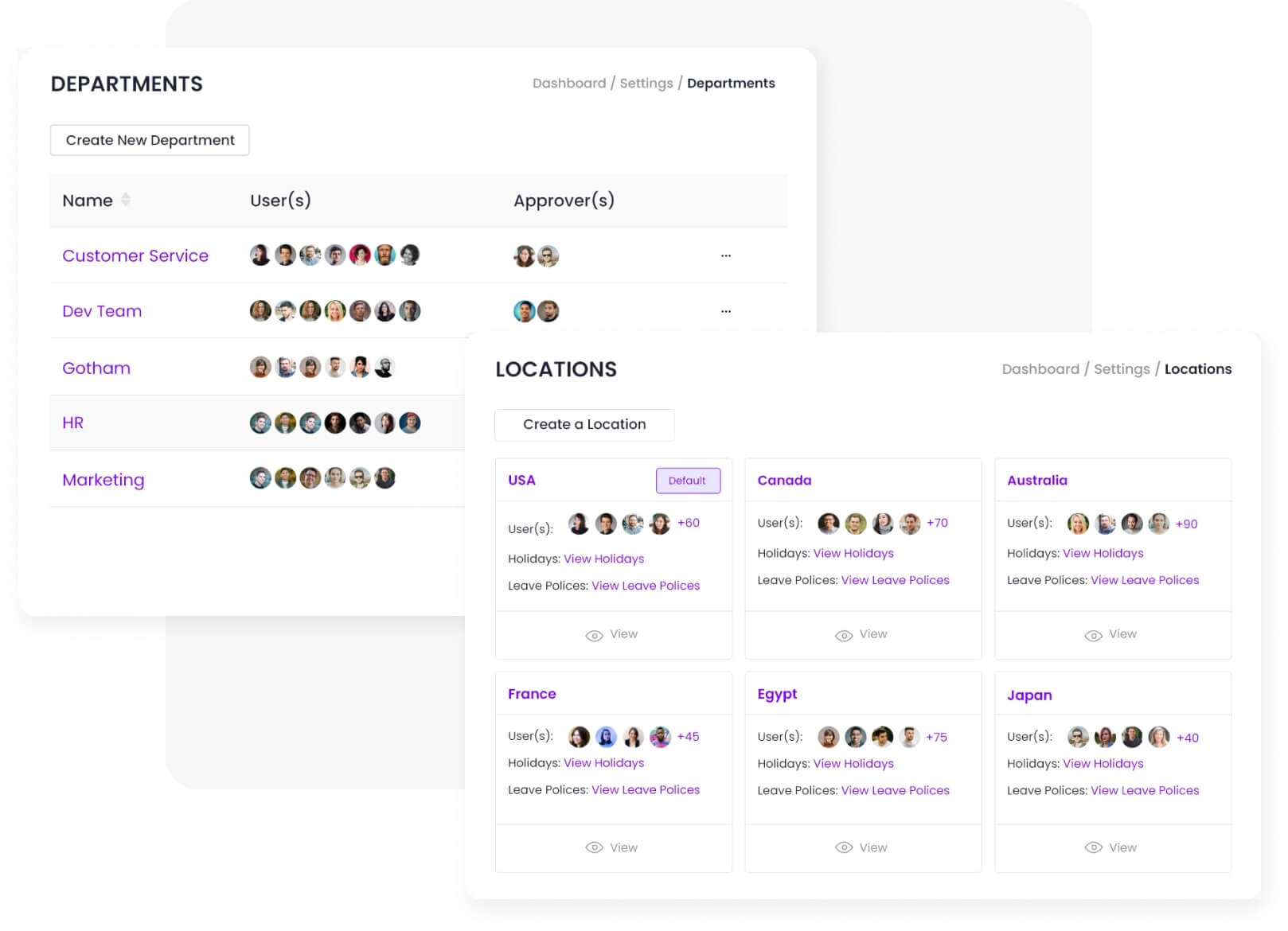 REMOTE TEAMS
Manage multiple locations and departments
Create multiple Locations and Departments and place all team members in the corresponding location, whether they are a part of the same department or not.
Team members is each location have customized access to leave policies and holidays, and each department has tailored approvers.
LEAVE TYPES
Create custom leave types and policies
With Vacation Tracker, you can design personalized leave types applicable to your entire organization and further tailor them to specific locations through customized leave policies.
This allows you to adjust the leave quota, negative balance settings, visibility of the leave type, and other settings as needed.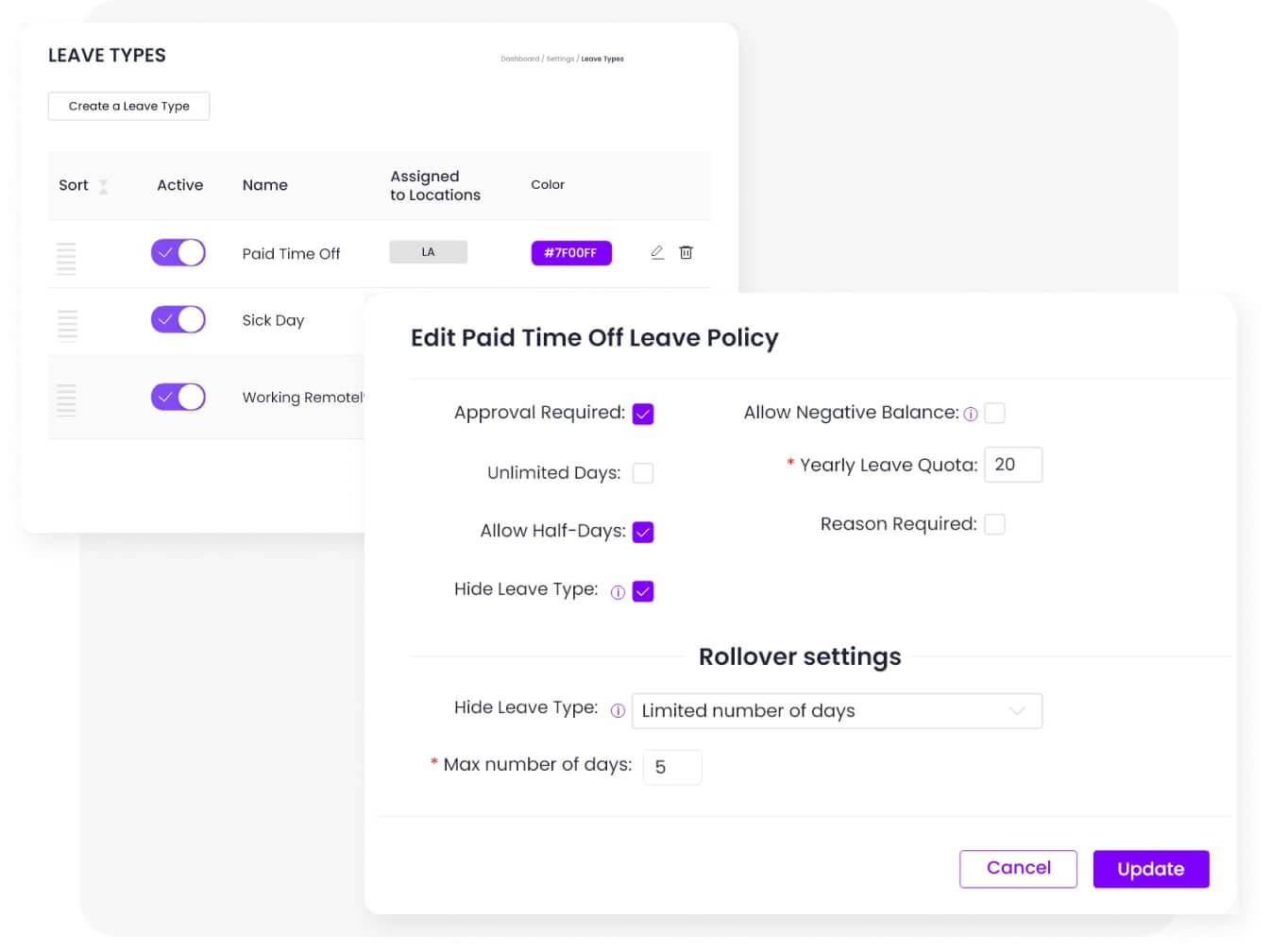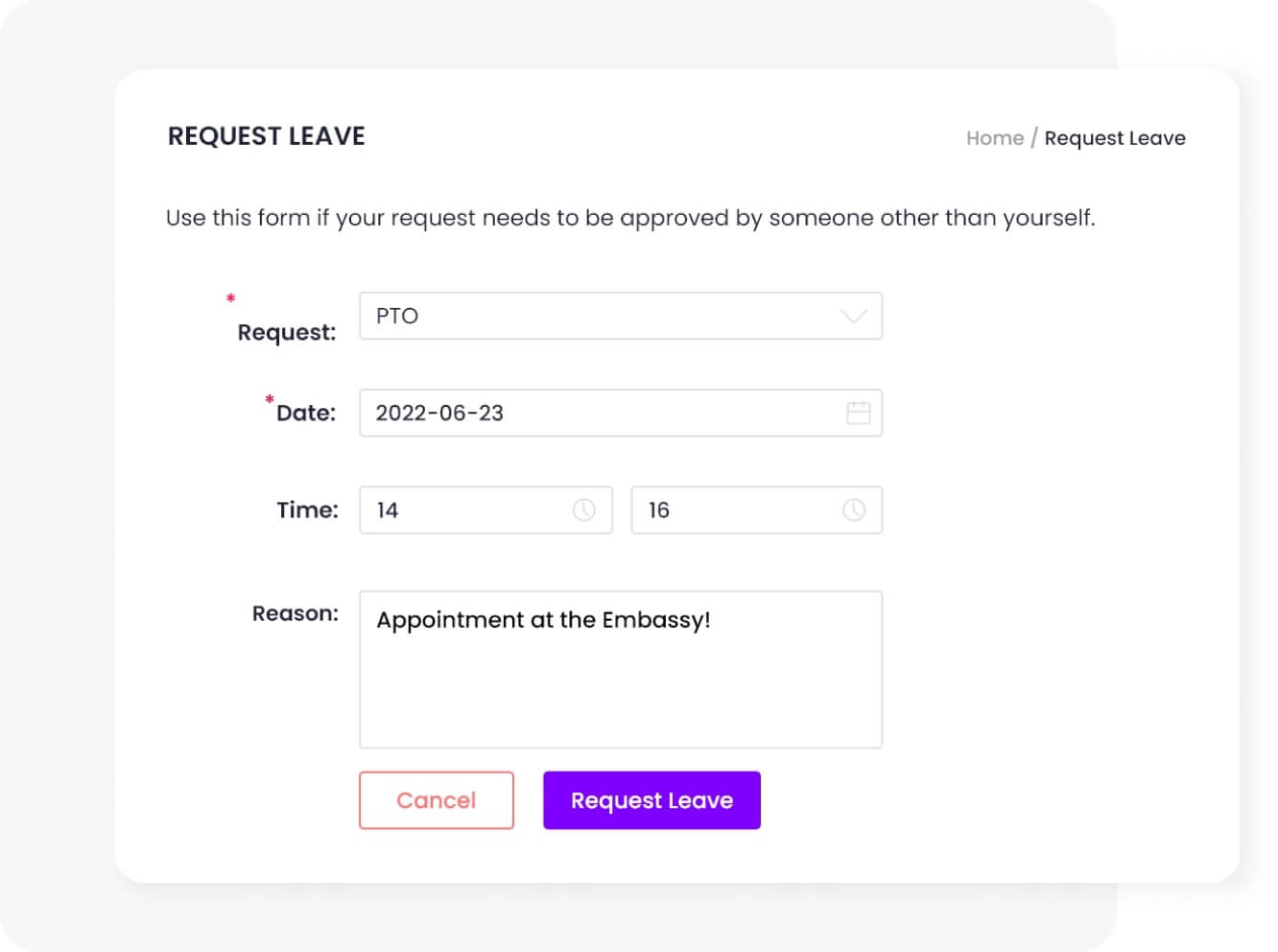 HOURLY
Switch to hourly PTO tracking
Besides the full and half-day leave options provided by Vacation Tracker, you can also request leave in hourly increments.
This feature is included in the Complete plan.
ACCRUALS
Automate your PTO accruals
Accruals eliminate the need for manual calculation of employee leave balances. Simply choose the desired frequency (daily, weekly, bi-weekly, or monthly), and the system will handle the rest.
This functionality is included in the Complete plan.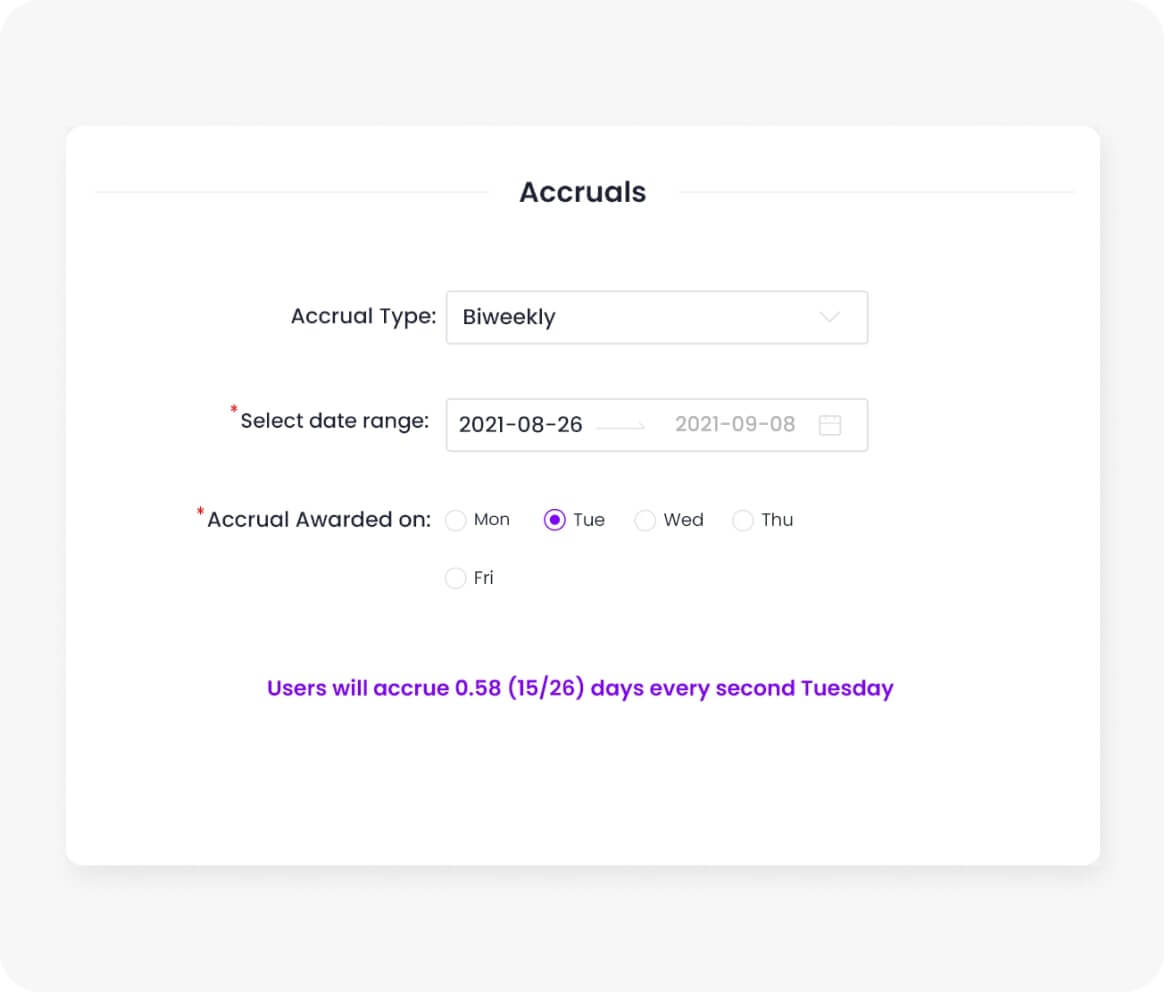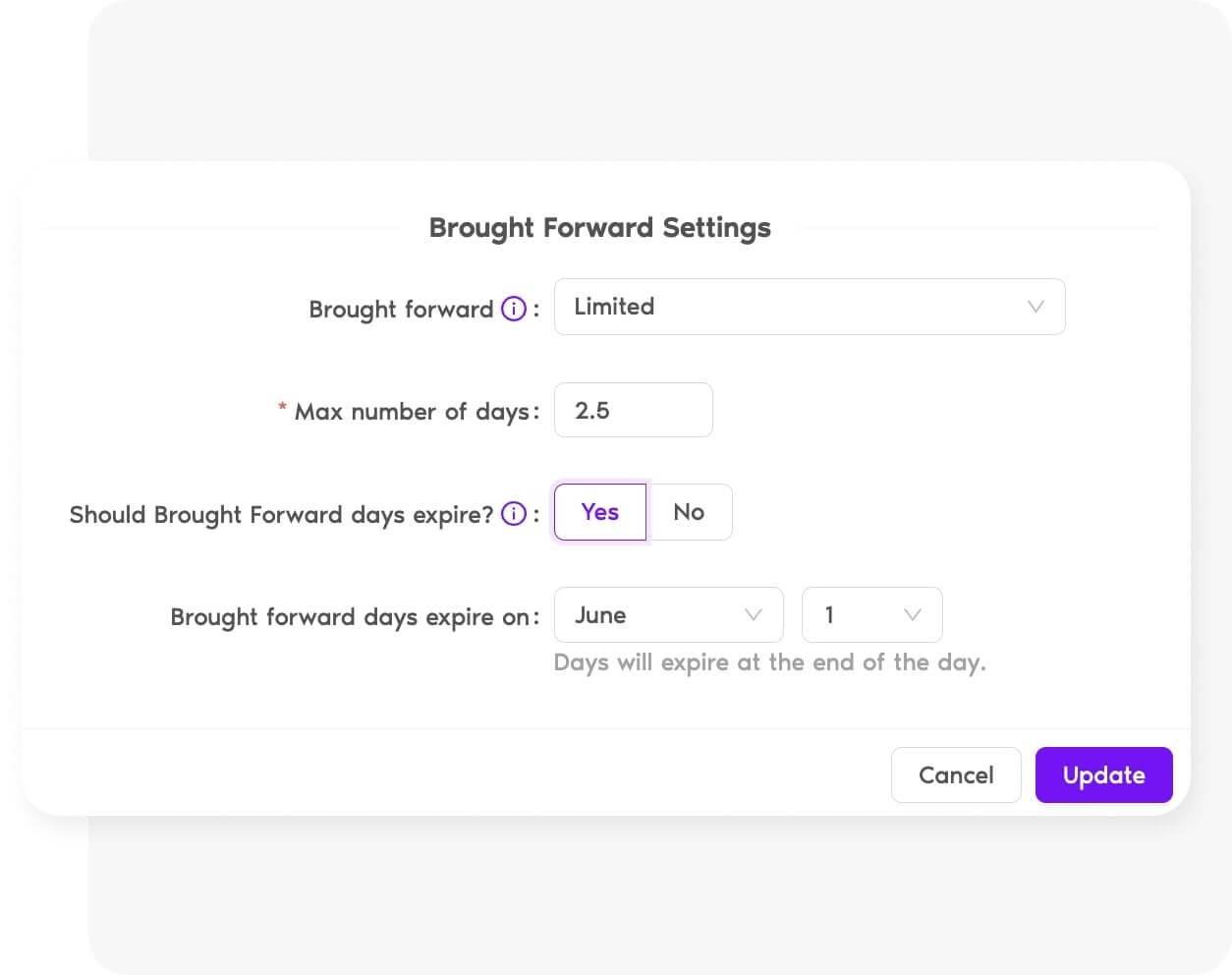 BROUGHT FORWARD
Manage brought forward days easily
Establish Brought Forward policies that enable team members to transfer a portion or all of their leftover time off to the subsequent year, while also selecting an expiration date for these carried-over days.
USER PROFILES
Configure user profiles
All team members can easily monitor their time-off activity through individual profiles.
As an administrator, you can adjust team members' allotted leave quotas, set their workweek schedules, and keep an eye on their leave data changes within the Logs section.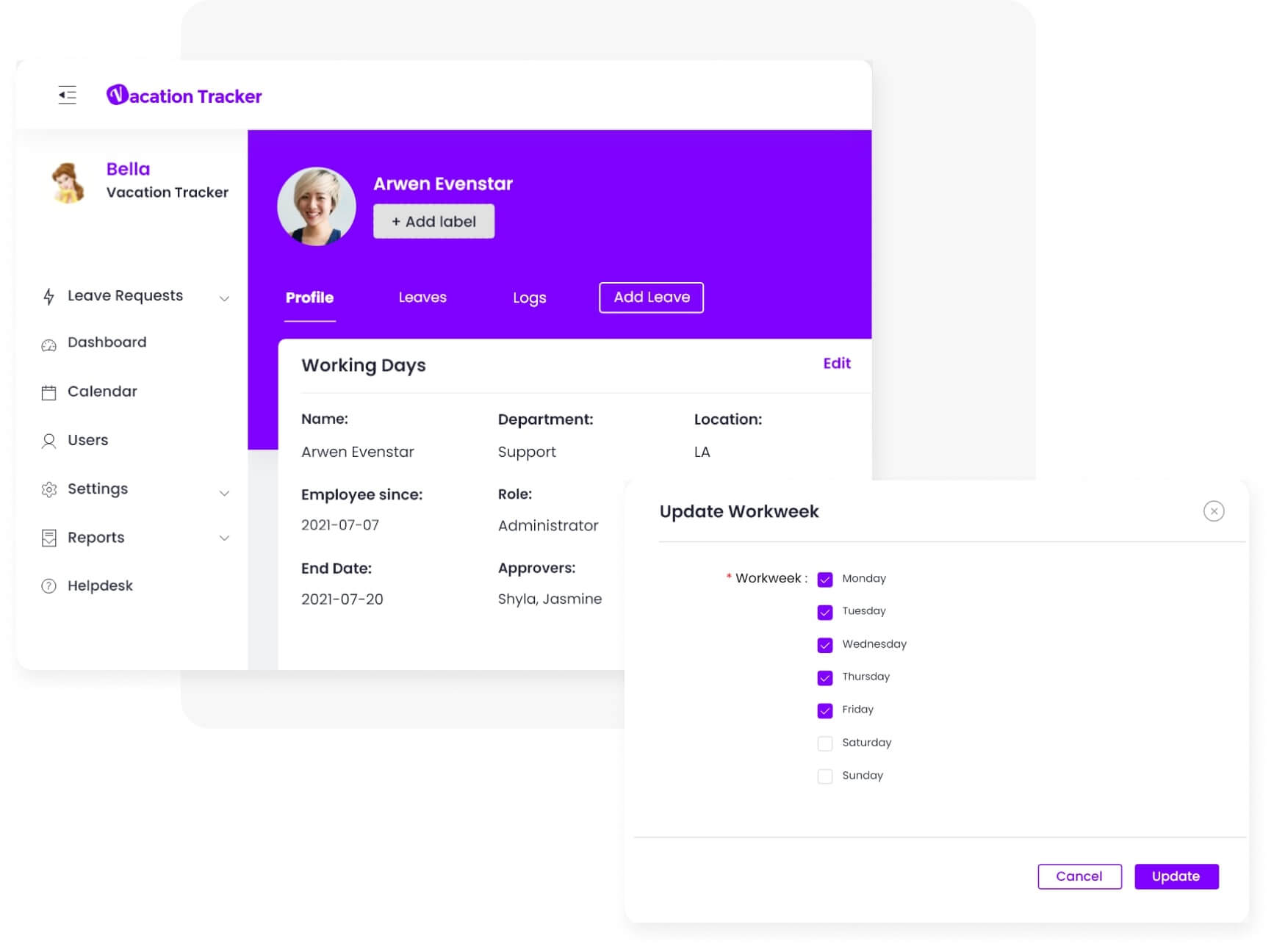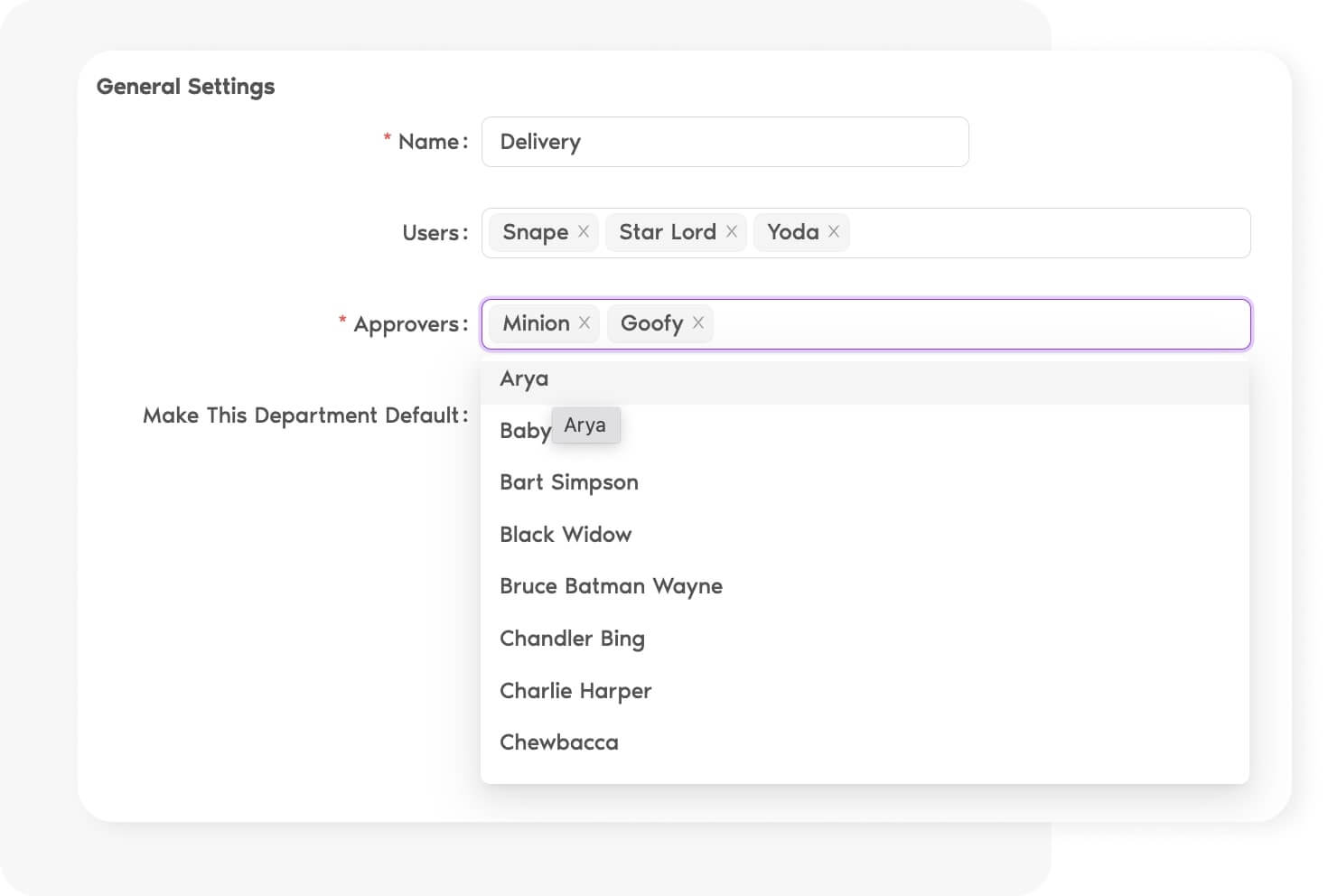 ROLES
Assign Administrators, Approvers, and Users
As an Administrator, you hold complete control over Vacation Tracker, enabling you to adjust settings, manage notifications, and export reports.
In the Approver role, you can review and act on leave requests from departmental team members.
As a User, you have the ability to request time off, access your leave information, and stay informed about upcoming absences and holidays.
LABELS
Organize team members with custom labels
Effortlessly sort users into various groups by generating Labels in Vacation Tracker.
These Labels enable you to assemble users into designated categories with a single click and can be personalized with a name and color.
This functionality is included in the Complete Plan.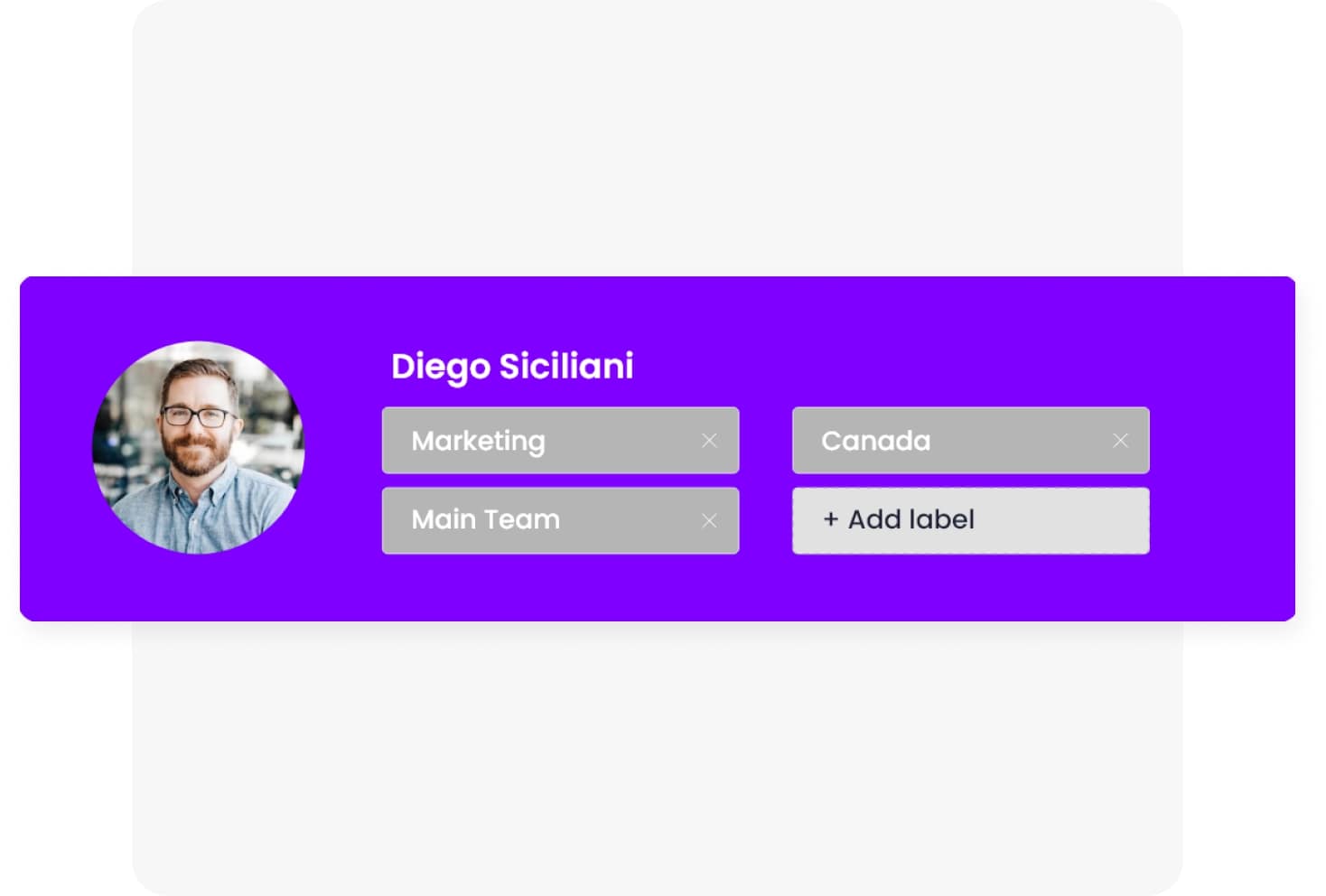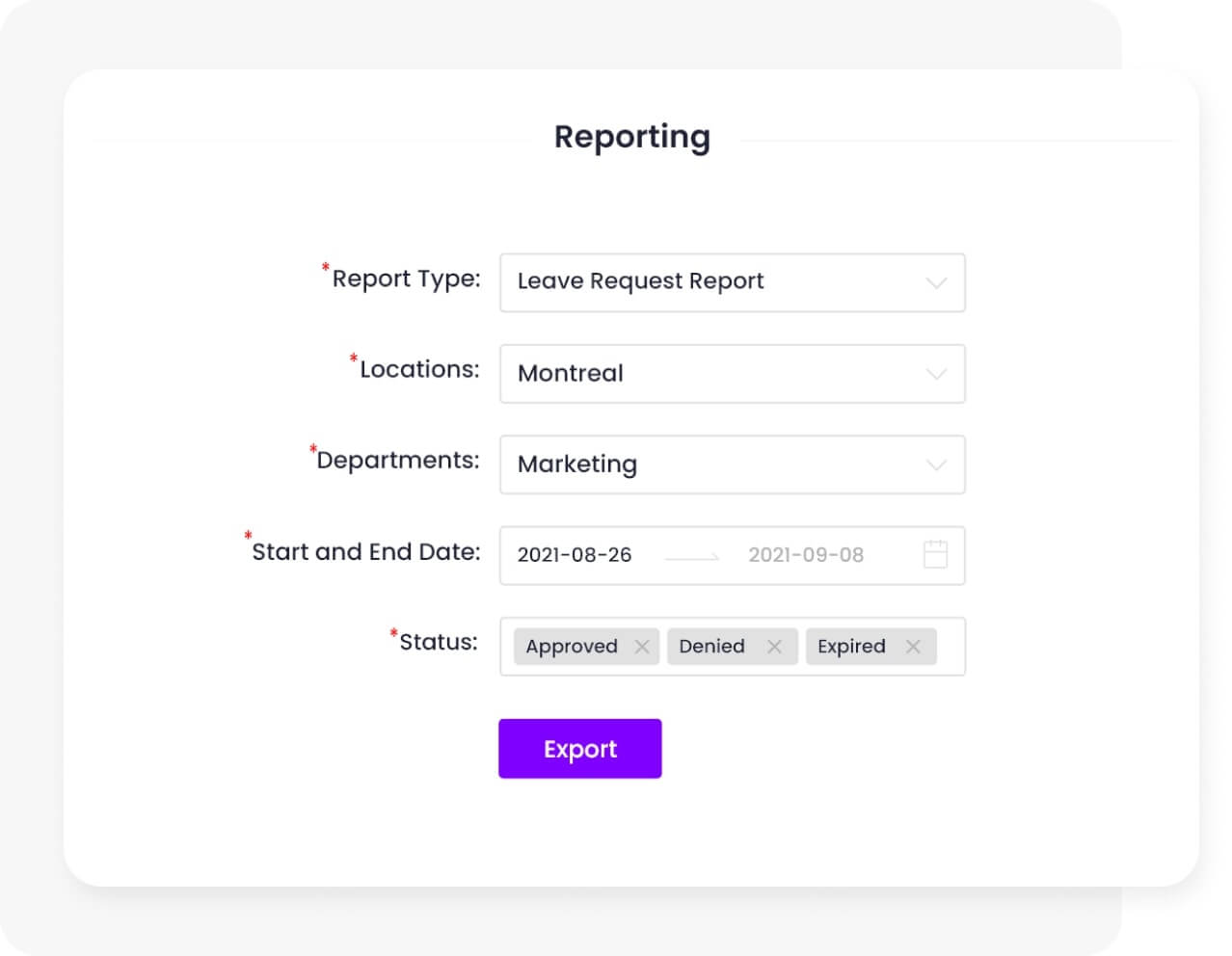 REPORTS
Generate reports at the touch of a button
Our built-in reporting feature allows users to generate, schedule, and export reports as CSV or Excel files within seconds.
Additionally, you also have the option to view Company Logs and track all changes made to your Vacation Tracker account.
SEAMLESS INTEGRATIONS
Slack, Microsoft Teams, Google Workspace, or email?
No matter which integration you choose, all platforms have one goal in common: to make leave management as effortless for you as possible.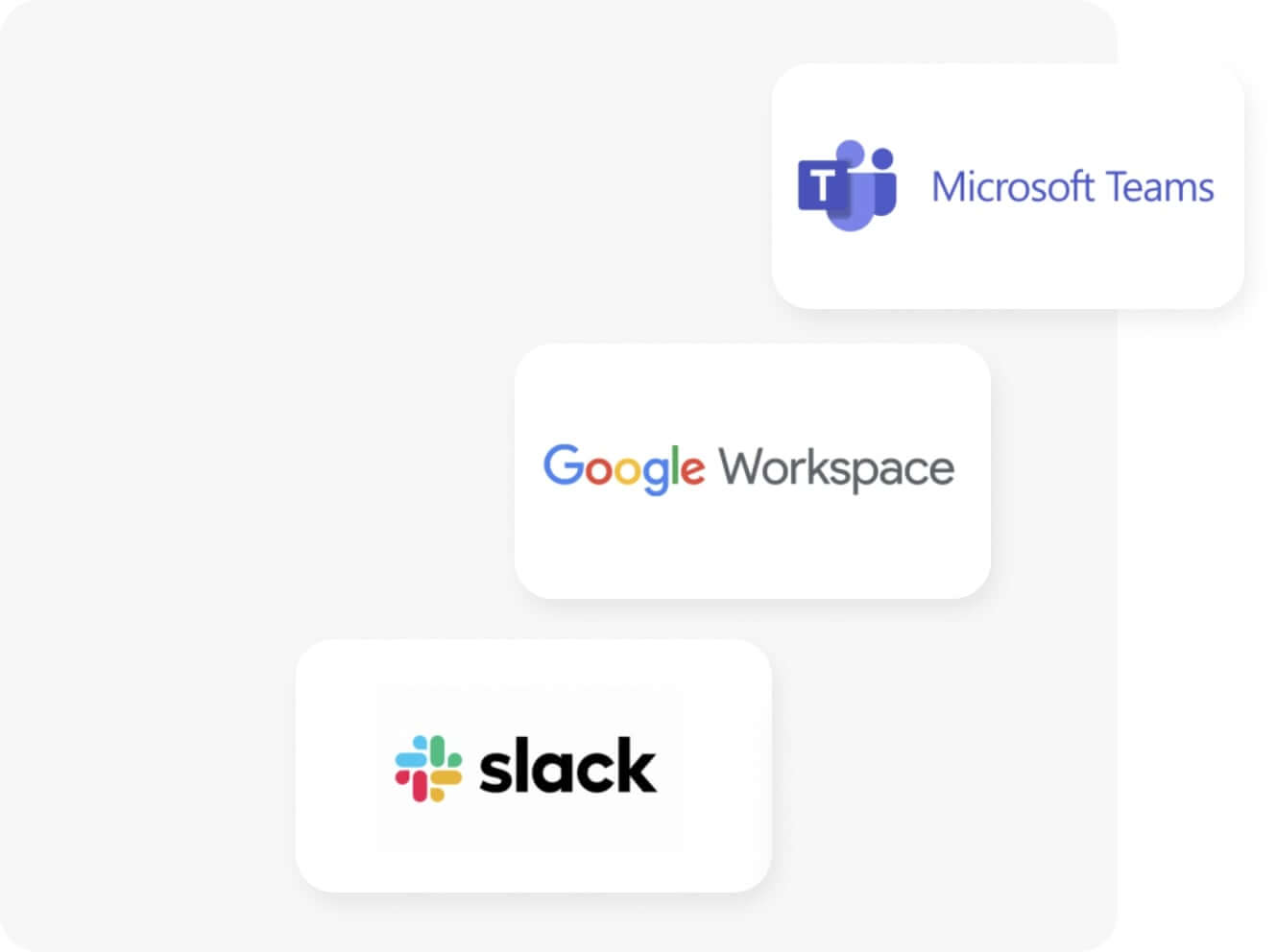 OUR CUSTOMERS
Why tech teams love Vacation Tracker

"The ease with which everyone transitioned across to using Vacation Tracker without asking a million questions was impressive!"
Romana R.
Producer, No Code

"Set it and forget it. New users come on, they get added to Vacation Tracker, and it just works."
Mark F.
Partner, Buffkin Baker

"Having easy updates on who's taking time off, and when, has helped our team be more connected than ever."
Yami R.
People Operations, Team Blind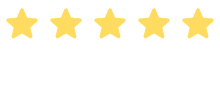 Automate PTO tracking for your growing team, worldwide
Try all features for 7 days. No credit card required.