13 Key Benefits of Microsoft Teams
The world is changing rapidly, and trying to keep up sometimes requires us to rethink the way we do things internally within our organization. To help us face the music we wonder if the tools we have are enough or if we might need to look elsewhere for other possible solutions. As we weigh the potential options, let's discuss some of the key benefits of Microsoft Teams.
1- It centralizes the workspace
Microsoft Teams is a hub for teamwork and communication within Microsoft 365 to improve productivity and efficiency. The platform enables a more connected workspace by integrating people, content, and tools. In organizing a workstation into teams and channels where everything is located in one space you and your teams can focus on what you do best without leaving the hub. Within Microsoft Teams, you can gather virtually everything you need to complete a given project. You can import or create all the documents and files for a team project. Group chats and various conversations, even conferences and video meetings can all be gathered in a devoted channel for the project also. You can add all the important contacts for collaboration, including external guests. Sharing content is easily done in the hub. In addition, hundreds of integrations are available to be incorporated.
2- You get to keep using the programs you know
Most of the powerful programs you are already familiar with are available to you as a Microsoft Teams user. One of the key benefits of Microsoft Teams is that useful tools like Outlook, Word, Excel, and PowerPoint are easily accessible via the collaboration platform. You get to enjoy the same features and services from Office 365 to enhance your productivity in the workplace.
3- It's an affordable option
Another highly important benefit of Microsoft Teams is the low cost. Microsoft Teams offers a free plan which includes free access to web versions of Word, Excel, and PowerPoint. The Microsoft 365 Business Basic plan is priced at $5 per monthly user, and the most expensive plan Office 365 E3 is $20 per monthly user.
4- It allows you to work in sync
Synchronize all your files and folders from Microsoft Teams to your computer and access them when you are working offline. As soon as you go back online, any changes made to those files will be automatically synced so you don't have to worry about using the wrong version of the same file document.
5- It saves your work in real time
When working from your Microsoft Teams online, you don't need to worry that you will lose the changes you have made to a file as your Microsoft Office documents are saved automatically in real time when you are working online.
6- Teammates can all work remotely on the same file at once
Another great advantage of using Microsoft Teams is that if you have coworkers scattered across the country, the continent, or even the globe, yet all working on the same document, it is possible. The hub is perfectly suited to remote work where team members from multiple locations can collaborate and comment on the same documents together.
7- It has considerable storage capabilities
For the freemium, a user can share up to 2GB as file attachments in chat messages and up to 10GB in file sharing across all teams in the hub. The basic paid plan allows for 1T of storage space in the cloud storage OneDrive per person.
8- It is highly customizable
Another key benefit of using Microsoft Teams is how the platform can perfectly reflect the workspace for your team by bringing work-related and specialized apps, tools, and services to make the platform your very own. The numbers of integrations available for popular work apps, software, social media, and other tools keep growing and growing to make things more accessible for any user. Among the hundreds of apps available in Microsoft Teams include Asana, Jira Cloud, Monday.com, Polly, Salesforce, Vacation Tracker, and Webex. Explore what other tools are available on the platform by reading our post on the top 10 Microsoft Teams management tools.
9- It enables powerful options and technology
If the existing apps and tools don't suffice, you can make the platform work for you even more with custom-built apps and other digital tools that require low-code to no development knowledge, allowing your teams to automate repetitive tasks and gain data insights. These app builder tools to support your teams are Power Apps, Power Automate, Power Virtual Agents, and PowerBI for Teams.
10- You don't have to miss out on anything
A crucial feature of Microsoft Teams is notifications. There are different ways in which you can access, receive and manage notifications to make sure you don't forget any important news or deadlines. Through the many settings options, you can decide when, how, where and at what frequency to get notified by turning on or off certain types of messages, appearances and sounds, custom channels and chats, etc.
11- You can work on any device
Your important files follow you around so you can't lose sight of them. Work on the go from any piece of equipment you are comfortable with, whether you prefer working in Microsoft Teams on a computer desktop, a laptop in a public space, a tablet, via the web, on your desk phone, mobile phone, or while commuting with a headset.
12- It is highly secure
One key benefit of using Microsoft Teams might help you sleep well at night: its security features of data encryption at rest and in transit, sign-ins, enforced multi-factor authentication, and close monitoring with advanced auditing and reporting.
13- It is suitable for any type of work
The platform can accommodate any kind of work, organization, line of work, industry sector, and whatever the size of your team. Is it perfectly suitable for schools and students, as well as internal or corporate tutorials, training sessions, and workshops? It is also adapted to healthcare workers and first line workers, the non-profit and charitable organizations and community sectors also, as well as government entities. In terms of sizes, one great advantage of choosing Microsoft Teams is the capabilities for users. The platform can serve up to 500 000 users.
For more information visit Microsoft Teams.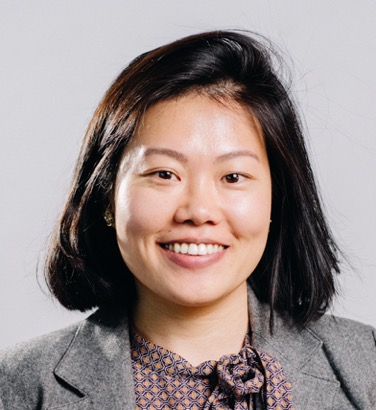 Shirley is a Vacation Tracker occasional contributor. She's held a few positions in communications, marketing and copywriting. When she's not at her laptop, you can find her daydreaming about her laptop and chasing the sun while people watching.