30 Team Building Activities Your Team Will Actually Love
Reading Time:
6
minutes
Who said work cannot be fun? In fact, having fun at work is highly recommended because it retains good workers, boosts their engagement, and makes them more productive. After all, we spend most of our days at work, and our colleagues are our second family. That's why having activities, such as team building, is essential. Team building is a fun way to build team spirit and strengthen bonds among coworkers. Also, it's a great way to see your teammates outside of the stiff office environment and see them in another light.
Why should you care about team building?
If you were clueless about how to boost your employee engagement, then organizing a team building might just do the job. A recent article by Gallup cited that more than 70% of Americans are disengaged from their work. Their lack of interest ends hurts the US economy in a more severe way than you can imagine. And this is not the sole case! People around the world are working for a paycheck only, not caring about the quality of their work! This means that a lot of money that can be put into repairing hospitals, building kindergartens, and investing in social welfare is put to waste. When you put it like this it's shocking, isn't it?
So, once you've realized the impact team building has on your employees, the next logical question would be what kind of activities suit your team the most.
Don't worry, we got you covered!
Don't lose your head trying to think about all the activities your team might be interested in doing while on team building. We did this for you. Just keep reading!
1. Battle of air bands
Who doesn't like karaoke? However, some people are comfortable singing only in the shower. And that's okay. Battle of air bands is great for the ones who are not proud of their singing capabilities because you are actually lip-singing. Make teammates choose the song and let them make their best impression by performing it.
2. Bakeoff
You cannot go wrong with this one. By attending a cooking class together, your team will have the opportunity to enjoy a laid-back afternoon while eating delicious food.
3. Water balloon battle
It doesn't hurt to get crazy from time to time, right? Hot summer days at work can be tedious. However, you just need balloons and tap water to spice them up. The principle behind this is to split coworkers into a team and let them toss back and forth the water balloons without breaking them. Who lasts longer, wins!
4. Scavenger hunt
Having an opportunity to act silly at work is yet another reason why we love team building. And scavenger hunt is the right team-building activity for the ones who love to play detectives. You can organize it in a park, or even in the office.
5. Human knot
This might sound a bit scary for clumsy ones in the office, but we guarantee you they will enjoy it the most in the end. You should let people gather in the circle and make them put their right hand in the air and grab another one's hand across the circle while the left hand is linked with someone else across the circle. The task is to untangle without letting each other's hand. Tricky, isn't it?
6. Storytellers
There's not a single reason why you shouldn't work on creativity while on team building. And it's an awesome activity for the ones who are not huge fans of running around. The principle behind this is to make someone start a sentence, and the other one continues until you make a circle.
7. Egg Toss
Besides being super fun team-building activity, this one will work on building trust among teammates. All you need is one egg and enough spoons as there are teammates. Make them toss an egg among themself in an effort to keep it intact.
8. Two truths, one lie
This can be hilarious! All you need to take turns in tell your coworkers two truths about you and one lie and make them guess what's not true.
9. Blind retriever
And this team building activity can make even the smallest voices loudly cheer! Split your workers into teams while blindfolding one person on each team. Make the blindfolded ones search for the hidden object and the rest should direct them. The group which directs the blindfolded coworker to the hidden object first wins.
10. Community work
There is no reason why you shouldn't kill two flies in one take and win extra CSR points by having a team-building activity. Giving back to the community is something everybody will appreciate. Pick a charity or a cause and make a call to action where you'll engage all your workers.
11. Escape rooms
Escape rooms became popular in the past few years. They are not expensive. However, they are a great way to spend some quality time with your coworkers.
12. Puzzles
This is something you can regularly do. Split into teams and make everyone solve the puzzle.
13. 18 and under
Make your coworkers share the biggest accomplishments they achieved before they turned 18. This can be an awesome opportunity to meet your coworkers better!
14. Switch Roles
And this can go on for days! Each team member should pick the coworker they want to be with for a day (or more). Let them impersonate each other (props are encouraged).
15. Guess who
On a piece of paper write down the name and stick it to your coworker's back. Make them guess who they are! This team-building activity never gets old.
16. Quiz
Organizing a quiz is always fun! Make your workers split into teams and find out who knows the most! This is an amazing opportunity to discover who is the know it in the office.
17. Happy Fridays
Spice up the end of the week by organizing happy Friday. You can offer free snacks and drinks during these hours and let everyone enjoy their company.
18. Camping
If the outdoors activities suit your team's sensibility, then this is the perfect thing for you. Take your team on a camping trip. You can even have some marshmallows around the bonfire.
19. The Ice breaker
This is the ultimate team-building activity. Make everyone in a team sit in a circle and tell them imagined the story. Then ask a question on how they would react regarding it. Everyone should take turns and imagined situations can vary from babysitting to dating.
20. Pictionary
This one doesn't need additional clarification. We guess many of us like it and enjoy playing it with friends and family. So why not play it with coworkers?
21. Gym class
A healthy worker is a happy worker. A happy worker is a more productive worker. It's that simple. So try organizing some outdoor activities for your team which will make them healthier.
22. Bowling
Bowling is a super fun activity that puts muscles to work! Split into teams and enjoy the day with your coworkers.
23. Marathon
As we've previously mentioned, combining team building with CSR activities is a bingo. Many people run for the cause, there's no reason why you and your team shouldn't.
24. Family included
Having a coworker means much more than just working together. You get to share their ups and downs and hear their personal stories, hopes, and dreams. Make a day dedicated to meeting your employee's families and making them mingle together.
25. Pet-friendly day
Pets are successful stress relievers. Why don't you invite them to your office for a day? Maybe one of the employees who are still without his furry best friend will decide to adopt one in the end.
26. Movie time
Many people feel tired after work and just go straight to bed when they finish the workday. That means they left deprived of some amazing movies out there. Why don't you make popcorn, grab some soda and watch a movie together? You can even have a discussion session after.
27. Board games
Board games can be an amazing team-building activity. While playing board games, team members are working towards the same goal and developing their strategic thinking. It doesn't hurt to try, does it?
28. Group dance classes
Dancing is a great stress reliever. Make your team work together in a fun and healthy activity.
29. Book club
Everyone's up for a good read. And if you're out of books, this is a great way to connect. On top of that, by finding out what your teammates love to read you will have the chance to meet them better.
30. Secret gift shopping
We can't name a person who doesn't like presents. And just like many companies organize secret Santa projects where everyone's supposed to buy a present for a coworker, you can have a similar project no matter the season of the year. Finding the occasion is easy enough.
Wow, that was a lot. We're sure we gave you some examples of team-building activities your team will enjoy. Just pick the one that suits you the best.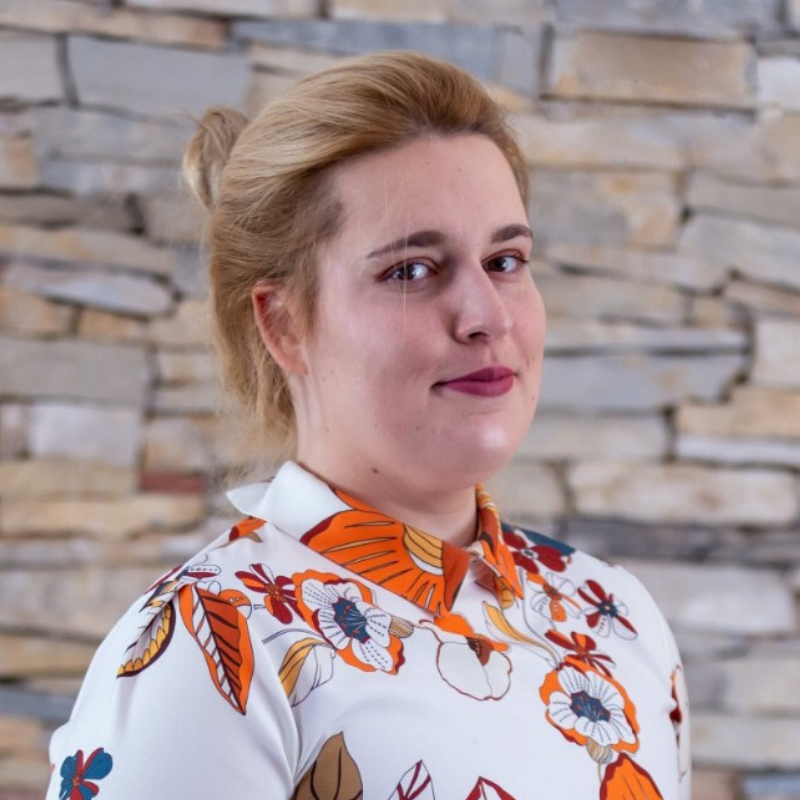 A cat enthusiast and a cupcake maniac, Ana is a freelance Content Writer passionate about HR, productivity, and team management topics. When she's not at her keyboard, you can find Ana in the kitchen, trying to make delicious cookies.