7 Powerful Tips to Improve Employee Engagement
Reading Time:
5
minutes
Now, more than ever before, it's essential to retain good workers. And it seems like the vast majority of the companies are aware of that fact. To their employees, they offer all kinds of conveniences like the unlimited PTO policy, the possibility of remote work, an endless supply of food and beverage at the office, etc. But all these conveniences aside, what really makes an employee stay in a company is when they are happy at their workplace, when they don't feel threatened and when they are able to obtain a healthy life-work balance. And what really makes them happy is when they are passionate about what they do. And they are passionate when they are engaged.
In this article, we're giving you 7 powerful tips to improve employee engagement. Even the most exciting job loses its charm when not led in the right way. Follow our tips, and your employees will never lack their passion for work.
Believe it or not, an engaged worker is an asset to your company.
Various studies have shown that engaged workers are top performers. Did you know that companies with strong employee engagement have an almost 26 percent higher annual increase in revenue than the ones who lack engaged workers?
Besides increasing a company's revenue, engaged workers decrease its turnover which is where most companies lose their much-needed money. An amazing study by CAP found that the average cost to replace a $10/hour retail employee would be $3,328, and to replace a $40k manager would be $8,000. For higher manager positions, as we expected, the amounts go even higher. To replace a $100k CEO company would spend $213,000.
Another reason to improve employee engagement lies in increased productivity. By enhancing employee engagement the company is on its path to increasing productivity and make a collaborative and innovative work culture. Statistics go along with this statement because it shows that engaged workers are up to 21% more productive than their disengaged counterparts.
Finally, what should you do to improve employee engagement?
Start from the beginning. Did you know that around 69% of employees are more likely to stay with the company for at least three years after a positive onboarding experience? It's like with first impressions, they are extremely important and hard to fix once they are made.
We bet every one of us can remember our first days at work. It's a stressful time for most people and what the company can do is to ease up this process.
You, as a company, can make a whole procedure about new hires' onboarding, and it will pay off immensely. Make a structure that welcomes everyone and makes them feel more comfortable. If employees feel their work is a warm place, they won't lack engagement.
Improve employee engagement by having good communication.
Lack of proper communication can endanger your business and it, without exception, leads to employee disengagement. You should never leave things unsaid and you should always try to eliminate possible misunderstandings. Open communication makes everyone feel more secure and welcomed and it leads to building stronger relationships among team members.
For better communication among team members try having more open meetings. They shouldn't always be strictly related to business or the state of the current project. They can also serve as a one-hour team building where everyone gets an opportunity to say how they feel about work and to express their feelings.
One more step to improve employee engagement hides in clearing out the expectations.
Nobody likes vague situations. And when it comes to work it's always good to know where you stand. Make your company's policies loud and clear and don't make them wide open to interpretations.
And you should lead by example. If you set ground rules, be the first one who will respect them. You should never expect somebody to follow something you're not doing. That's especially hard in a startup culture where the situation can often be very chaotic. Putting extra effort into this will make you more stable and stronger as a team, and it will prevent you from losing employees.
Choose your managers wisely.
Everyone can be a manager, but only a few are meant to be the good ones. If you have changed more than two jobs then you got the right insight into how different managerial approaches can affect the company and the employees.
Great managers put the employee's needs first, and they understand that people are the biggest asset. They care about people's success and they are able to pinpoint the biggest strength of every worker they manage. They are ready to give support when it's needed the most, and they are not afraid to recognize good work when they see it.
On the other side, a bad manager will do just the opposite and it can cost you, talented employees. That's why the selection of managers should be done carefully and slowly until you find the right fit.
Offer help and guidance.
No one can be a top performer at all times. And among team members, there will always be some who need extra time and dedication to get the job done. That doesn't mean that they should be valued less. In order to improve employee engagement make a culture that is all about teamwork. And when in a team, everything is easier.
Not only the ones who are currently struggling will feel more accepted, but it will also give an extra push to the ones who are performing exceptionally. Seeing weakness is allowed will make them feel welcomed and that leads to a greater sense of happiness which leads to improved performance.
Think forward.
No one want's to work in a place where nothing ever changes. Stability is good, but that doesn't mean we shouldn't try to make things better and stop trying new things. We bet people would shrug off the idea of an unlimited paid vacation 50 years ago. Yet, now we see many successful companies implementing it.
Besides being open to trying new things, you should also encourage employee initiative. If you listen to what they have to say and try to implement some of their suggestions you will make them see their opinion matters and you will make them feel more involved in what's happening in the company. And an increase in engagement won't lack for sure.
Give them freedom.
Nobody likes satellite managers. Do not suffocate your employees. Asking them to update on every little thing they do is unproductive and all you will achieve will be to smother them completely and make them run for the hills. By letting them do their job in peace, you will make them feel more independent and accountable, which will increase their feeling of satisfaction at work.
Don't forget to have fun.
If we are at work, that doesn't mean we shouldn't have fun. In the end, you spend the majority of your time at work and your coworkers are your family after all. If you look at it like this, it seems quite logical that people want to work in a comfortable and friendly environment.
In order to improve employee engagement make sure you make time for games. You can even pick a day in a week and make it themed. For instance, many companies have casual Fridays where everyone gets to come to work in casual attire. That way people get to meet each other in a different light. Or you can go once a week on lunch together and get to spend time aside from work.
We hope we have given you some useful tips to follow when it comes to improving employee engagement.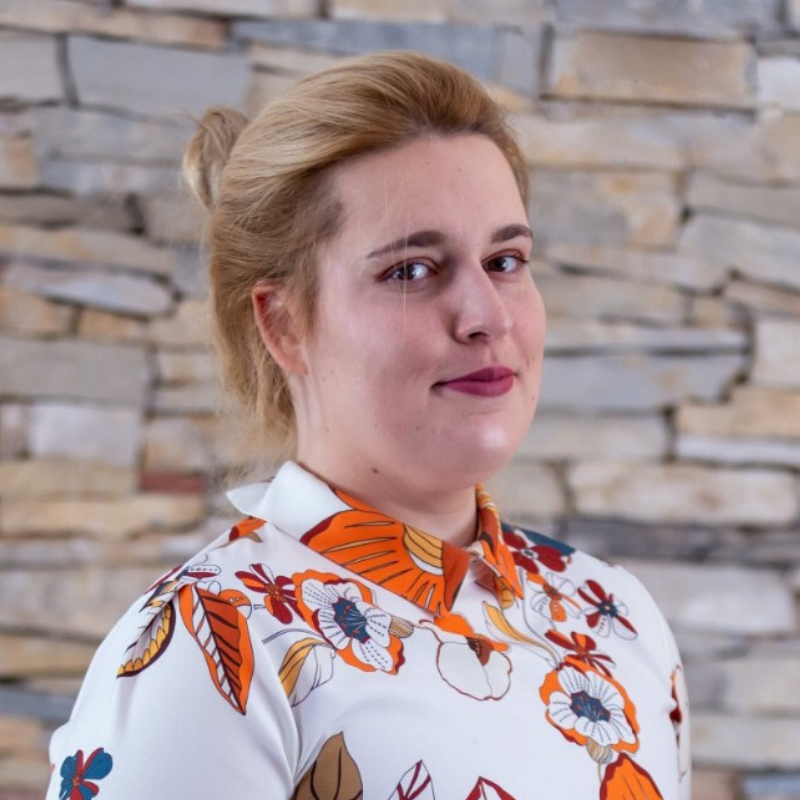 A cat enthusiast and a cupcake maniac, Ana is a freelance Content Writer passionate about HR, productivity, and team management topics. When she's not at her keyboard, you can find Ana in the kitchen, trying to make delicious cookies.